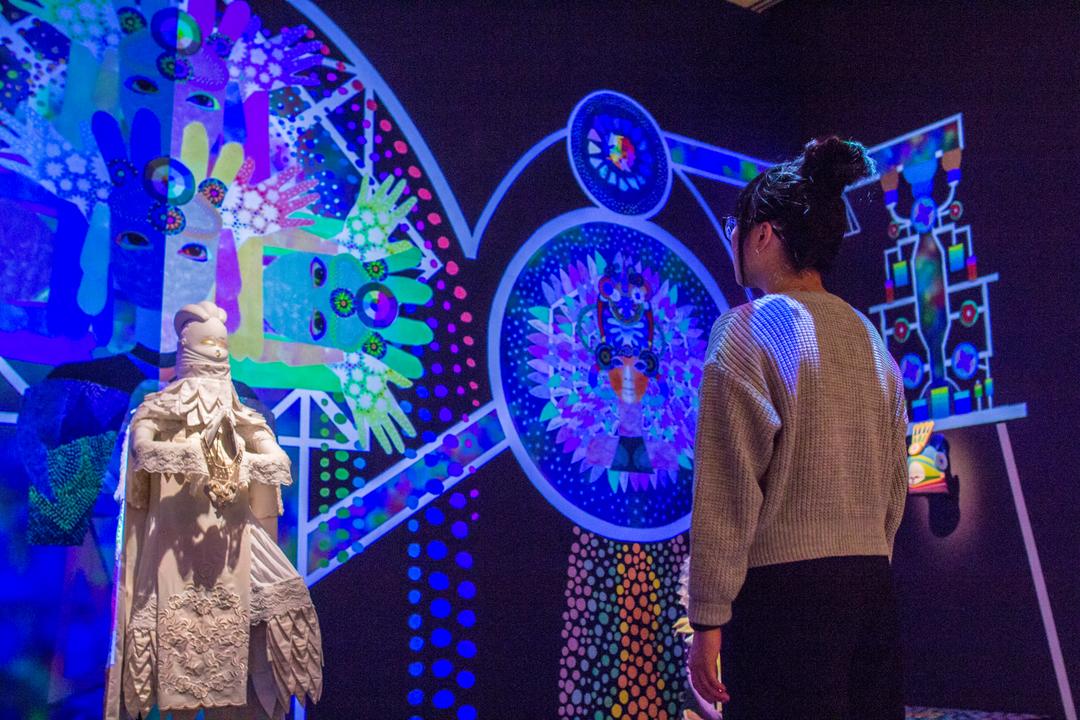 In honor of Black History Month, Object of the Week will feature artworks from SAM's collection that explore Black art and artists. Black lives matter every day of the year, but this month is a particular opportunity to celebrate the accomplishments and legacies of Black leaders in civic and cultural life. Exploring and reflecting on the past and present of Black lives is one important way to continue to imagine better futures. Here's the final of four reflections from four different SAM voices on one artwork and what it means to them.
Black History Month is the perfect time to envision a new world, one that is governed by empathy, equity, and justice.
Through her multi-year project, ChimaTEK: Virtual Chimeric Space (2015–16), New York-based artist Saya Woolfalk invites viewers to imagine a new reality. When you step into her virtual utopia, it invokes the spirit of the Empathics, a fictional race of women who can alter their genetic makeup and fuse with plants. Their world centers around the divine feminine, and their superpower is the ability to unite with the plant and animal kingdoms.
Woolfalk's immersive installation was acquired by the museum in 2017 and is now on view as part of Lessons from The Institute of Empathy. There, her dynamic work is in dialogue with works from the museum's African art collection, along with thought-provoking "empathy lessons" from the Empathics to guide your experience. Her aesthetic produces a resonance that stirs the soul. The choice of African symbols and rich colors, the incorporation of digital media, and the inclusion of sculptures that resemble spiritual totems create a hypnotic experience that transports audiences into an imaginative world. Deific figures speak to you through the movement of the images in the backdrop, evoking a sense of wonder and awe. The result is that through the exhibition, you also fuse with empathy and sense the etheric euphoria that comes from authentic connection.
Today, the immersive world portrayed in ChimaTEK is more relevant than ever. Society, from farmers to financiers, is being forced to examine business as usual. For example, the concept of regeneration, from regenerative agriculture to regenerative capital, exposes the harmful impacts of creating monocultures, being extractive, and being reductionist (on the soil and on the human soul) and offers a powerful alternative. These new approaches are proving that mimicking the ways of nature—embracing diversity, interdependence, and cooperation—are reversing the climate crisis, restoring plant and animal health, and providing the conditions for abundance, thriving, and flourishing in our businesses, institutions, and relationships.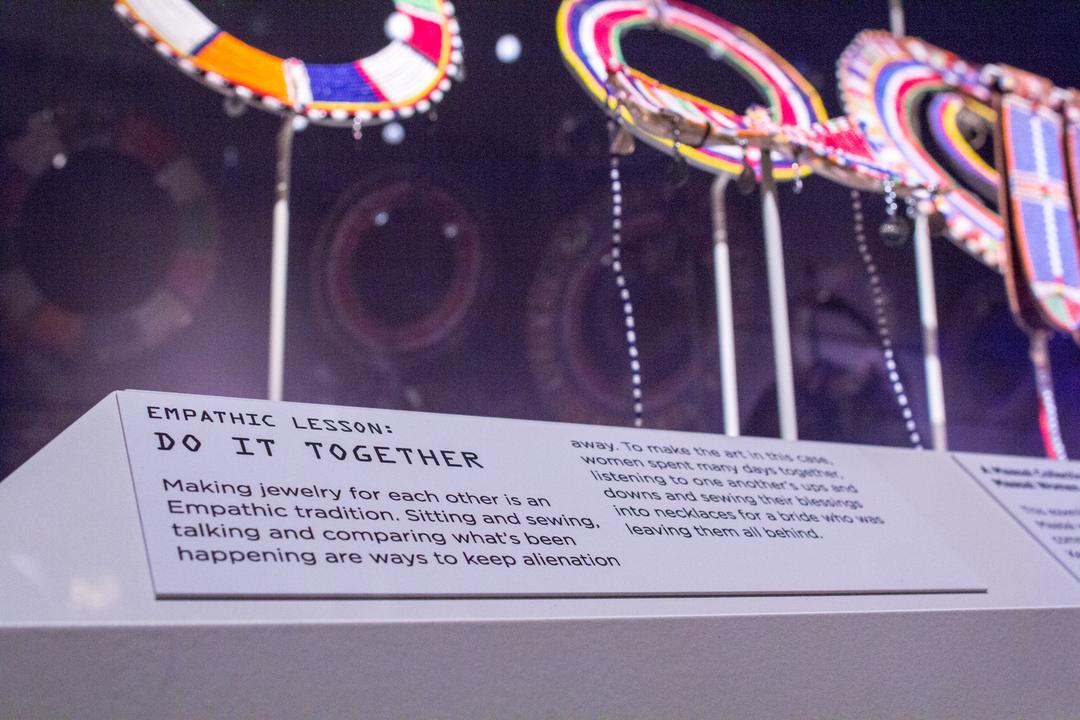 Lessons from Woolfalk's Institute of Empathy, like regenerative models, remind us that humanity is a part of nature, not apart from nature. That the result of a true union with nature can produce a sea change: a society where everyone resonates with the frequency of empathy. The Institute reminds us that nature's language is love.
As Black History Month concludes and we transition from winter to spring, let's reflect on our collective future and imagine a world governed by indigeneity (the fact of originating or occurring naturally in a particular place). Let's respond to Woolfalk's call to action to create a future that is inclusive, just, abundant, and flourishing. Let's fuse with nature and shape our world, empathetically.
– Falona Joy, President of SNP Strategies, Inc. and SAM Trustee
Photo: Natali Wiseman.
Celebrate Black History Month in Seattle with these suggested events and additional resources.
Art Now on View
Resources