Object of the Week: Kifwebe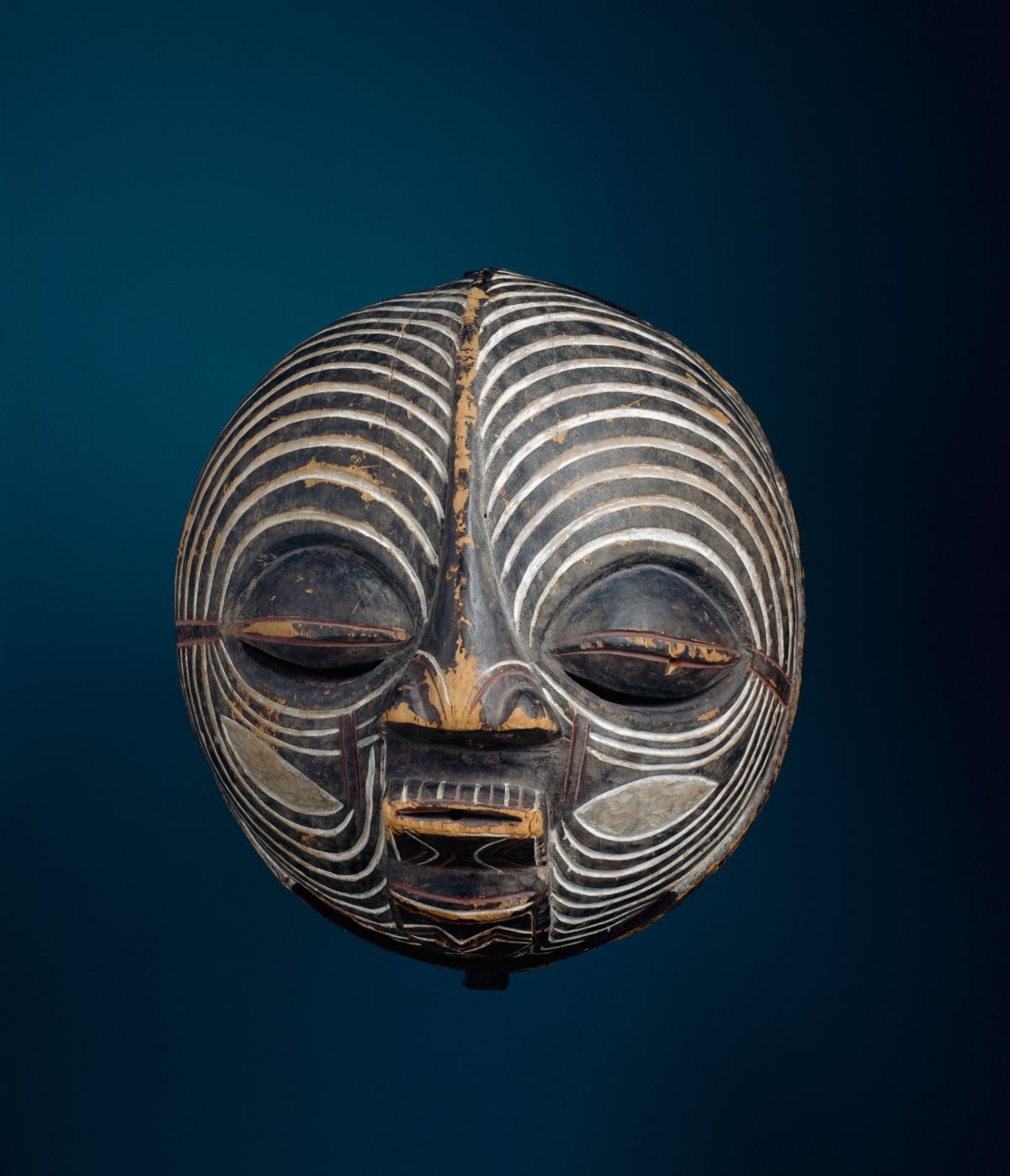 Striations animate this mask to help us see the moon as a benevolent star that connects us to the world of benign dead. In simplified terms, it is said, "to chase away, or put in flight, death." Now's the time for it to allure Robert Farris Thompson (1932-2021), as he cartwheels his way into the cosmos, looking for a good cosmogram, as a hero of African art history should.
I first saw Bob appear at an academic conference whose schedule said a Yale professor would give a summation. When the doors to the quiet auditorium opened, a wave of people swarmed in. A Black family took seats next to me—a grandmother and her grandson—whose excitement was contagious. Once the place was packed, Bob began walking toward the podium and yelled, "Turn the lights down so they can't see how white I am!" Then he gave a talk like none other—filled with call and response, drumming, dancing, parables in multiple languages—and the crowd cheered, laughed, and collectively sighed. Here was someone whose love of art had put him in touch with Africa and transformed him into an oracle for recognizing the depth of its teachings.
A few years later, he came to Seattle for a press conference when the museum announced its acquisition of the Katherine White Collection, which he knew well, having curated and written African Art in Motion. He admired Katherine enormously, yet he launched into revelations about the art she collected as a tribute to her, and told me, "small people talk about people, big people talk about ideas."
He became a constant source for guidance on exhibitions and books, such as Praise Poems and Long Steps Never Broke a Back. Whenever I need a boost, I reached for research notebooks filled with his drawings and cryptic commentary, and considered another one of his sayings, "with African art, the evidence machine of Western thinking doesn't work."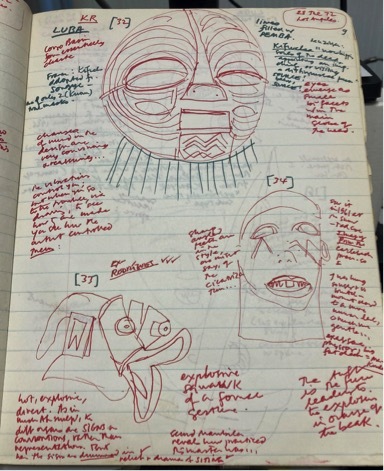 SAM hosted his exhibition, Face of the Gods: Art and Altars of the Black Atlantic World. We cared for live altars, recreated a beach altar with tons of sand, placed a cosmogram on the floor, involved priests and priestesses, and got to revel in his unpacking of iconography. We also took walks in the Central District where he would find yards that impressed him and knock on doors to say, "Hi, I'm Bob, and I'd like to talk about your artistry."
So, if you haven't come across his name before, I hope this might nudge you to look into his writing and thinking. We're also reviewing recordings of his appearances in Seattle, including one about his book Tango: The Art History of Love. For now, here's a quote from an interview he did with Rolling Stone to demonstrate his way with words. Ashe, Master T.
"[The people of Africa] stand like giants in teaching us how to live. There is a moral voice imbedded in the Afro-Atlantic aesthetic that the West can't grasp. They don't see the monuments, just barefoot philosophy coming from village elders. But the monument is a grand reconciling art form that tries to morally reconstruct a person without humiliating him.
These are the canons of the cool: there is no crisis that cannot be weighed and solved; nothing can be achieved through hysteria or cowardice; you must wear and show off your ability to achieve social reconciliation. Step back from the nightmare. It is a call for parlance, for congress and for self-confidence."1
– Pam McClusky, SAM Oliver E. and Pamela F. Cobb Curator of African and Oceanic Art
---
1 Fred Iseman, "Robert Farris Thompson: Canons of the Cool," Rolling Stone, November 22, 1984, https://www.rollingstone.com/culture/culture-news/robert-farris-thompson-canons-of-the-cool-58823.
Image: Kifwebe (Mask), late 19th century, Congolese, Luba, Wood, raffia, bark, pigment, twine, 36 1/4 x 24 x 12 in., Gift of Katherine White and the Boeing Company, 81.17.869.