Object of the Week: Gwendolyn Knight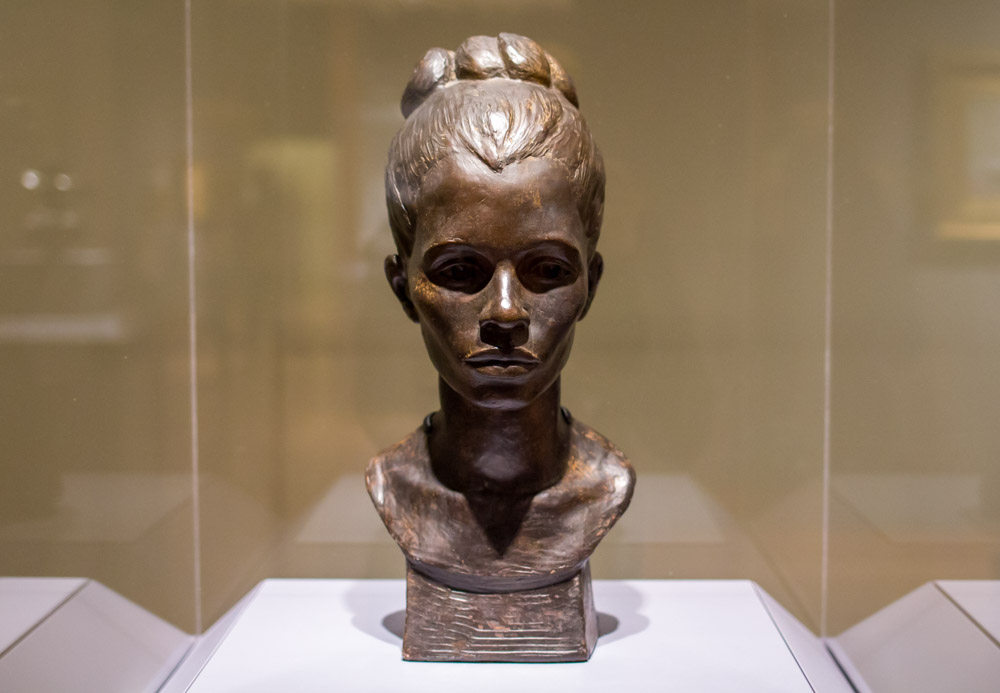 When Jacob Lawrence was just a teenager in Harlem beginning to explore visual art as a way of commenting on the world around him, a local art teacher walked him straight into the local offices of the Works Progress Administration (WPA) to apply for an art project. The boy was too young, they were told, but he would be welcome to re-apply when he met the age requirement. Lawrence himself all but forgot about that invitation. His teacher, though, made sure he followed through, and one imagines the two were almost equally excited when Lawrence secured a project—his first paying art job, painting in the easel division of the Federal Arts Project.
The teacher was Augusta Savage, a well-known sculptor who had studied in Europe and in New York City, with Hermon MacNeil of the National Sculpture Society, among others. Her name carried a large amount of respect in the art community of Harlem, because she had talent and because she had settled back among her people after gaining education and exposure. She achieved a "professional" status that made her the admiration of students and local artists. There were moments in Savage's career when her skill and grit brought financial and critical success: She earned commissions for portraits of race activists W.E.B. DuBois and Marcus Garvey, and also for a monumental piece displayed at the 1939 New York World's Fair.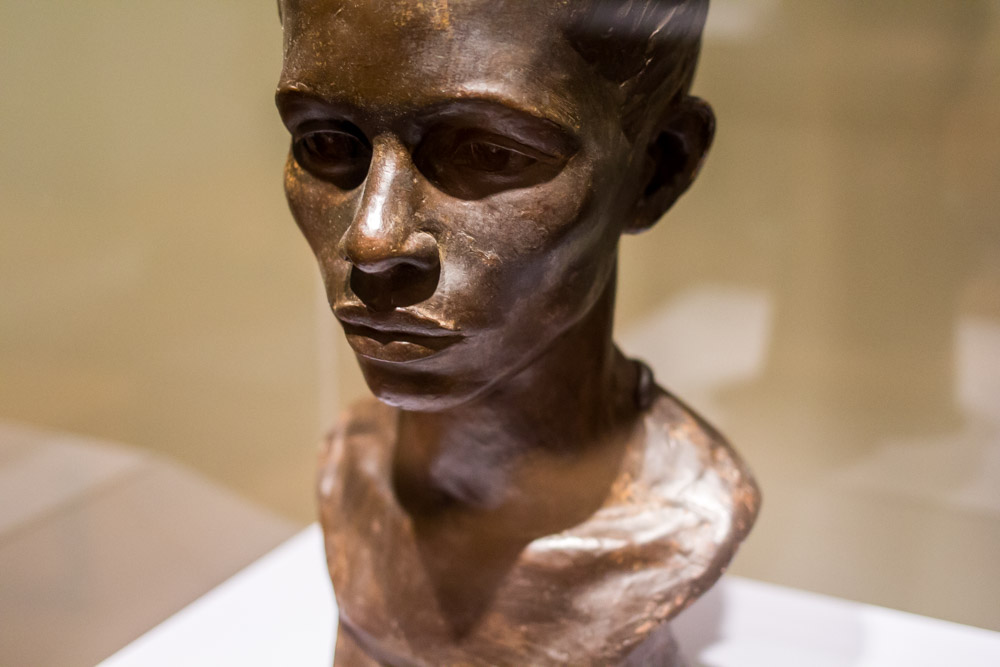 Partly by her choice, and partly for the difficulty of her time, which was marked by economic depression and racial discrimination, Augusta Savage's legacy would be her students. Through her Harlem Art Workshop, affiliated with the State University of New York, Savage directed one of the largest free art instruction programs in New York City. Her efforts earned her an appointment as director of the Harlem Community Art Center, supported by the WPA. Through these programs, Savage's Harlem students were offered a rare technical training and art education.
Savage once said "I have created nothing really beautiful, really lasting"—and we might debate her on this point—"but if I can inspire one of these youngsters to develop the talent I know they possess, then my monument will be in their work." We can safely say she accomplished what she set out to do: Jacob Lawrence, for one, listed her first among the people who encouraged him as a young artist. We might also like to thank Augusta for bringing together, through her studio, Jacob and the woman who would become his wife and muse, Gwendolyn Knight. It might have been Gwen's sense of self-assuredness that inspired Augusta to create the memorable portrait we are looking at today.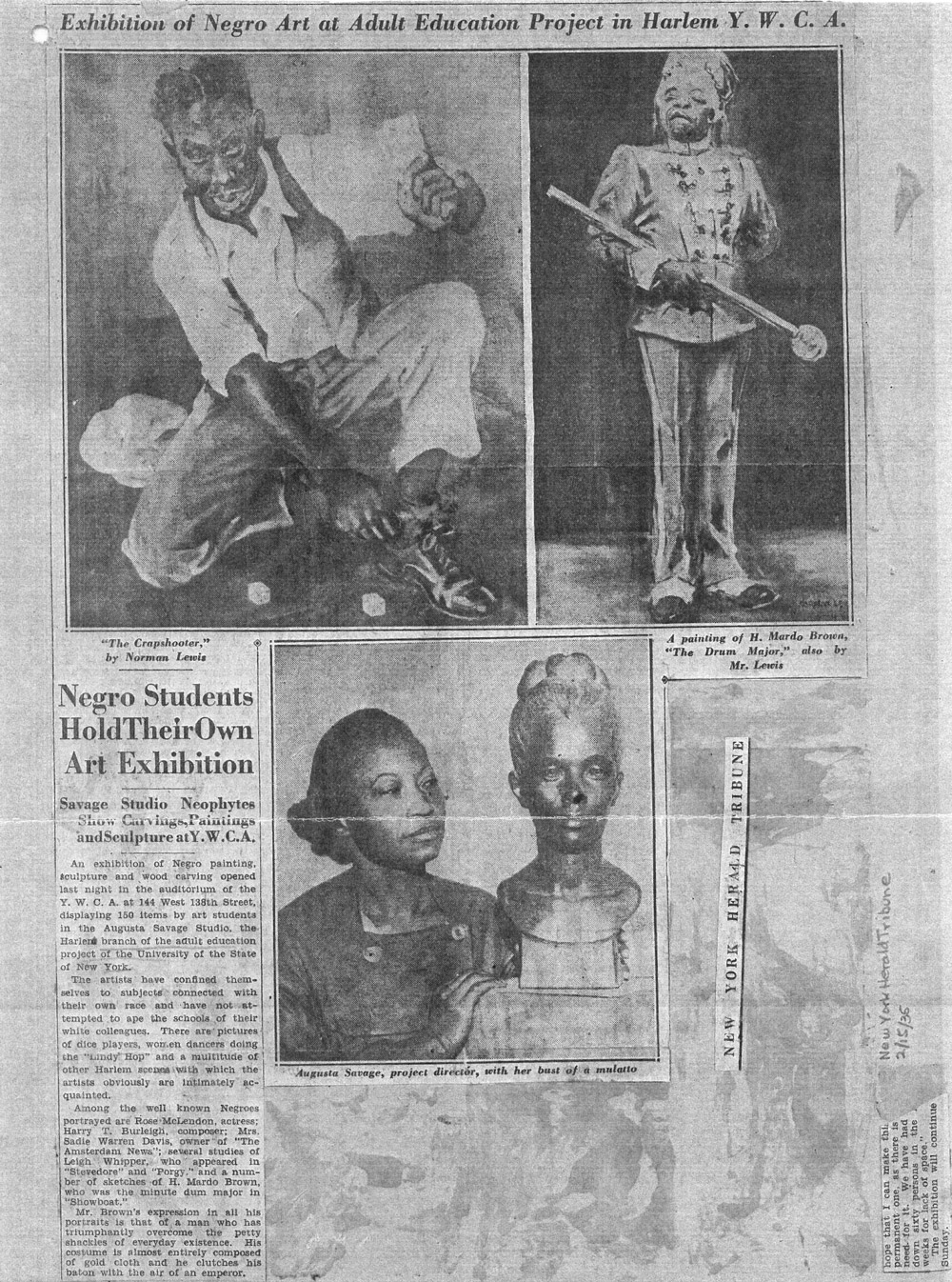 SAM's painted plaster portrait of Gwendolyn Knight perfectly illustrates Augusta Savage's devotion to Gwen and all of her students. Masterfully made, it captures the nuances of Gwen's facial features and exudes the grace and dignity for which the subject was known. Savage's training in classical realism shines through in the portrait. It's moving to consider that Savage had shown her work in such a hallowed space as the Grand Palais in Paris, but she debuted this portrait of Gwendolyn Knight in an exhibition of student work, held at the Harlem Y.W.C.A. in February, 1935. Not only that, but it was cast in fragile plaster and then painted; with few exceptions, Savage never had the funds to cast her works in lasting, costly bronze.
The students' art at the 1935 Y.W.C.A. show, like Savage's, drew on the culture and experiences of African Americans. It was a celebration of their solidarity. Augusta Savage's lasting achievement was to create a place where aspiring artists could learn the skills of their craft while proudly exploring who they were, where they could be built up and encouraged, and made to believe in their value. Hers is a legacy worth considering as we celebrate Martin Luther King, Jr. Day this weekend.
—Jeffrey Carlson, SAM Collections Coordinator
Images: Gwendolyn Knight, 1934-1935, Augusta Savage (born Green Cove Springs, Florida, 1892; died New York City, 1962), painted plaster, 18 1/2 x 8 1/2 x 9 in. Gift of Gwendolyn Knight Lawrence, 2006.86, Photo: Natali Wiseman. Gwendolyn Knight detail, Photo: Natali Wiseman. "Negro Students Hold Their Own Art Exhibition," New York Herald Tribune, February 15, 1935, Reproduced from the Collections of the Manuscript Division, Library of Congress.