Object of the Week: Untitled Anxious Bruise Drawing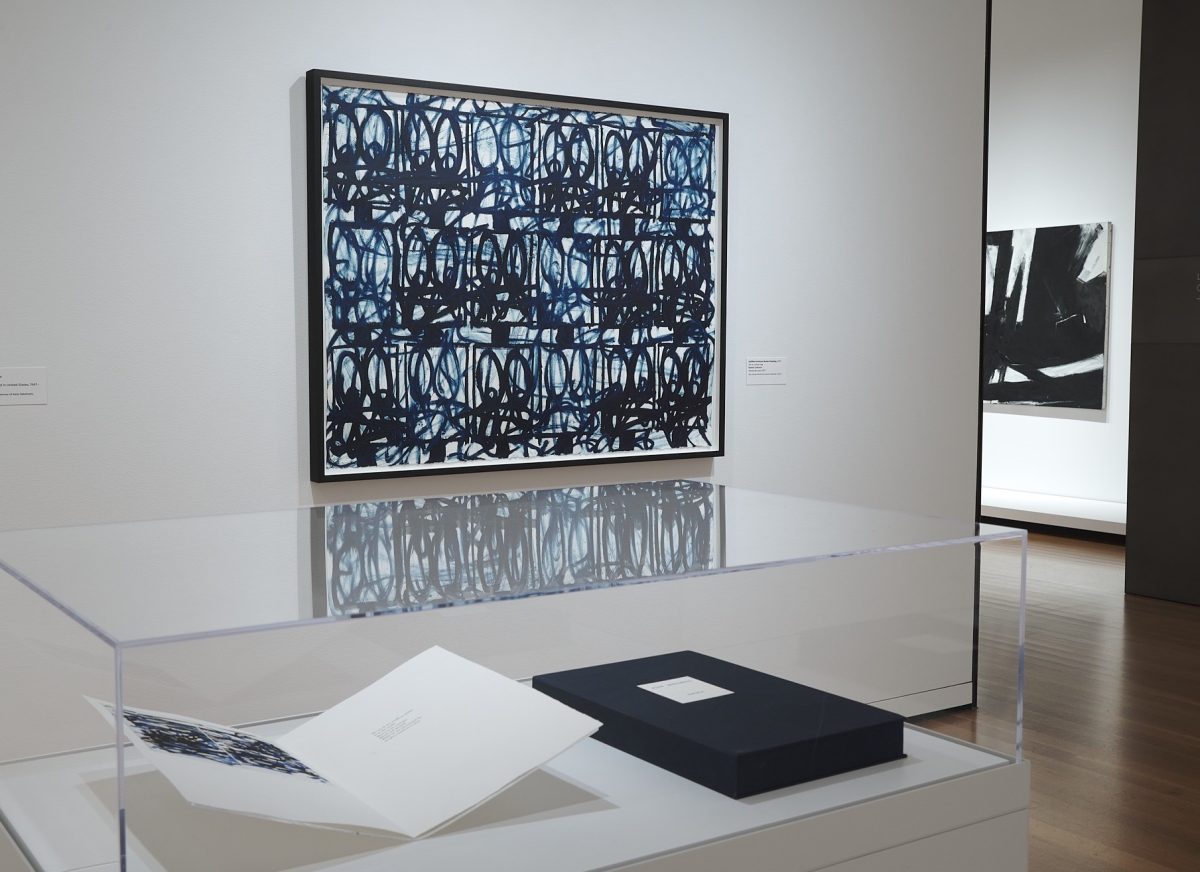 In honor of Black History Month, Object of the Week will feature artworks from SAM's collection that explore Black art and artists. Black lives matter every day of the year, but this month is a particular opportunity to celebrate the accomplishments and legacies of Black leaders in civic and cultural life. Exploring and reflecting on the past and present of Black lives is one important way to continue to imagine better futures. Here's the second of four reflections from four different SAM voices on one artwork and what it means to them.
There are images that have become synonymous with the pandemic years: boarded shop windows, deserted streets, protests, and tear gas, to name a few. Seattle was a center for it all, and there remain some remnants of that turbulent first year of the pandemic around the city. Still, we possess a collective anxiety. We have bruises on our hearts and souls from the images of violence and injustice; The feeling of powerlessness that came from being trapped inside and glued to our screens. It wasn't safe to go out, but inside was a cycle of mania.
These feelings are aggressively and powerfully rendered in Untitled Anxious Bruise Drawing (2021) by Chicago-based artist Rashid Johnson (b. 1977). He portrays the anguish, frantic energy, and damage of the upheavals of 2020 with sustained, forceful brush strokes until the paint thins to a faint wisp. A series of boxes with confused, startled eyes. Mouths blurred in motion. Oscillating from dense to light, black and blue. The unraveling chaos is contained by rough edges, where strokes of paint find their way out of bounds. With the same curatorial intent of modern media, we're viewing a selection of the multitude of blue cells. All wavering, unnerved, and anxious. There's more beyond what we see; truths we have yet to acknowledge.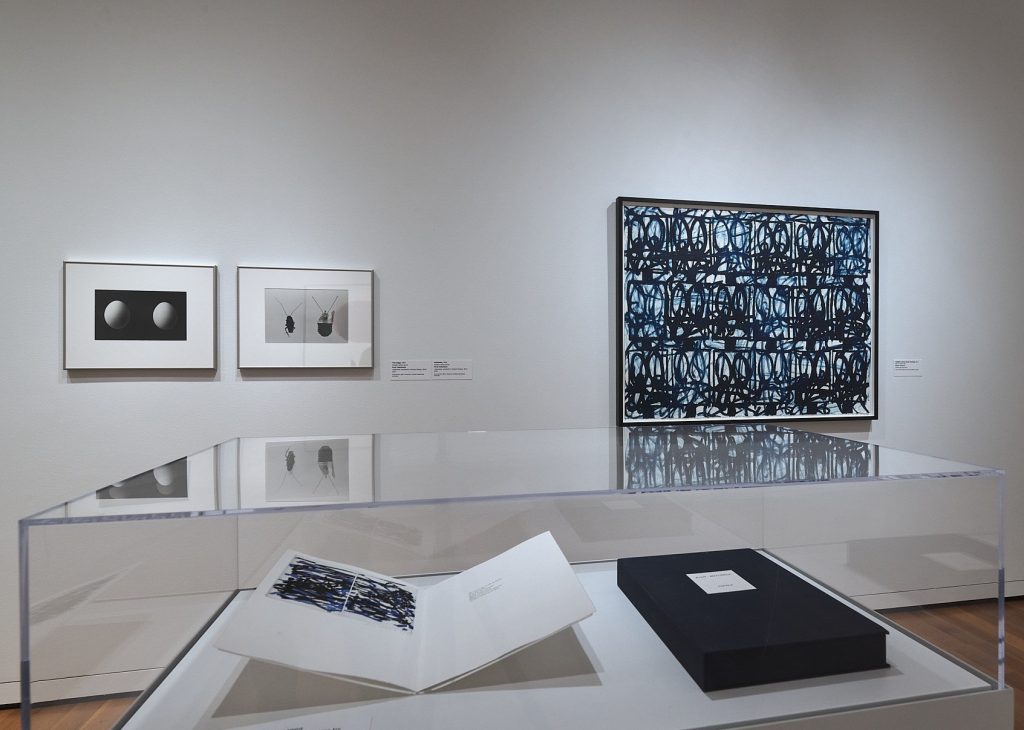 The unjust experiences of Black people in America continues to be a bruise on the national consciousness. It's often difficult to talk about or relate to, although art can provide a conduit. With Untitled Anxious Bruise Drawing, there's a possibility of relation, of realization, and even relearning. Johnson boldly carries the torch proclaiming that the arts have a role to play in confronting the past for a better future.
Acquired for the museum's collection in 2022, Untitled Anxious Bruise Drawing is now on view as part of Reverberations: Contemporary Art and Modern Classics, which explores the idea of artistic exchange across generations.
– Jason Nail, SAM Visitor Experience Lead
Photo: Scott Leen.
Celebrate Black History Month in Seattle with these suggested events and additional resources.
Art Now on View
Events and Resources