Object of the Week: Kurtal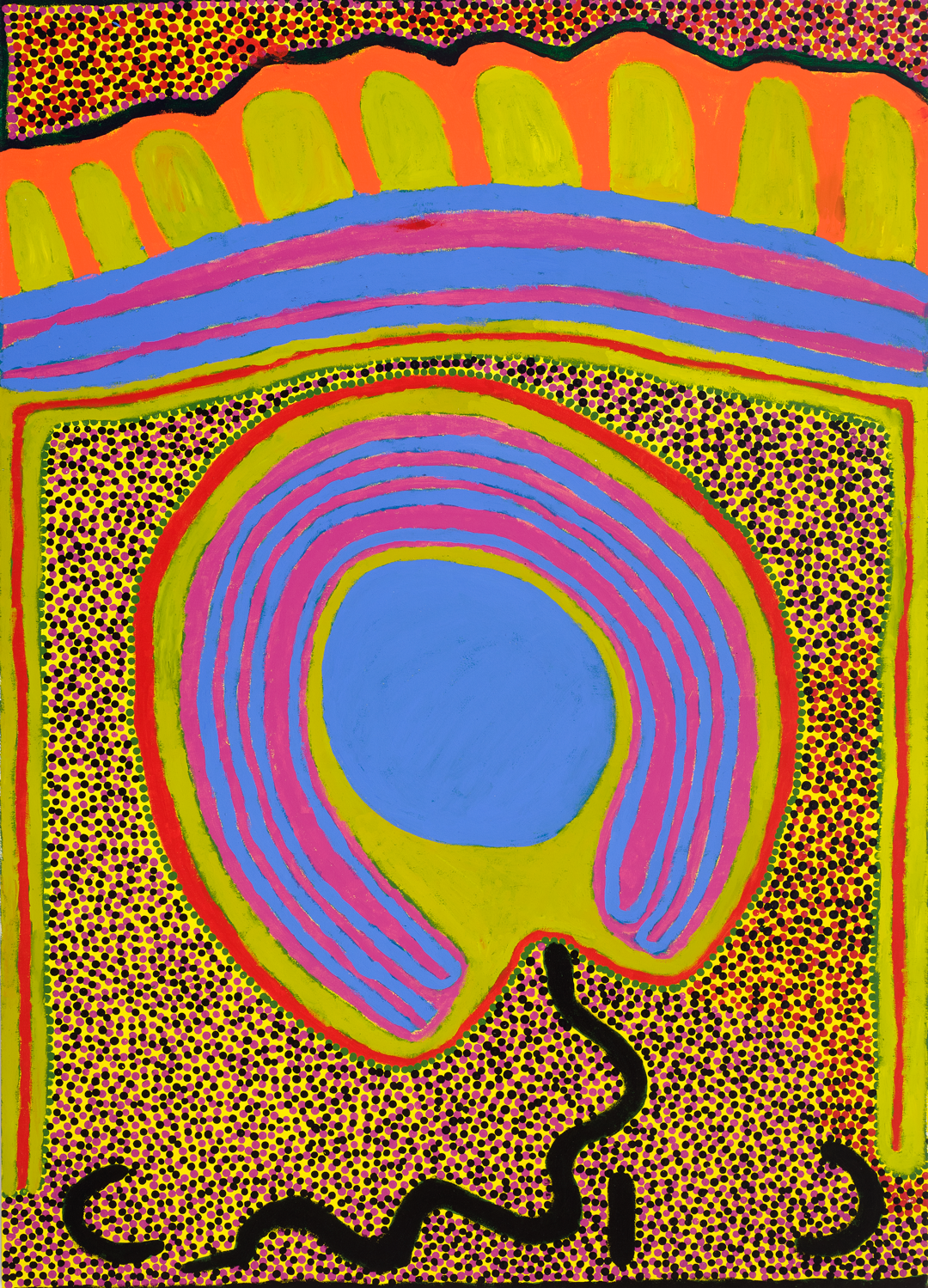 An azure blue circle becomes a stop sign in this canvas now on view in Our Blue Planet: Global Visions of Water at SAM through May 30. The circle is a jila, or sacred waterhole, in the Great Sandy Desert that you do not dare get too close to. Kurtal is the moral protector of this source of water and can be seen as a swirling black snake. In the painting, Kurtal has called in clouds which appear as horseshoe shapes set against the sky to unleash rain which enables dots of bush onions to grow around the waterhole.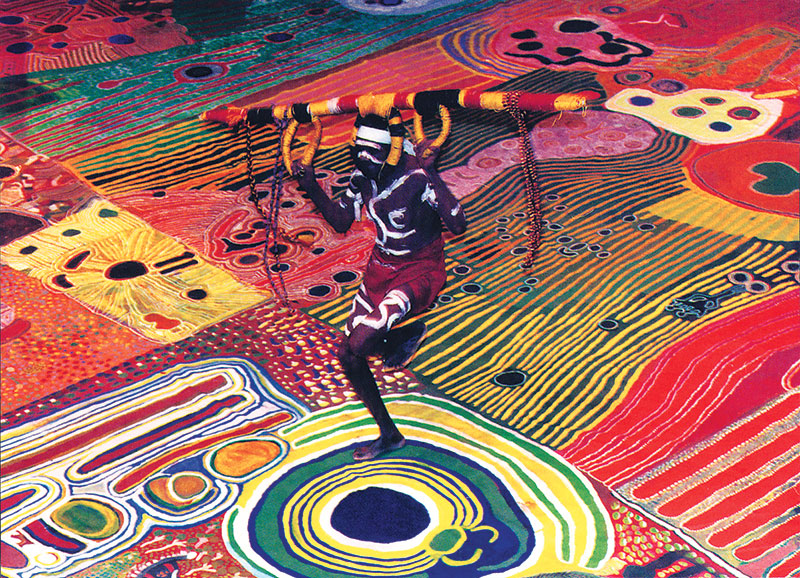 Artist Ngilpirri Spider Snell was once part of a remarkable act of activist painting in 1997 when he joined 42 others to paint a giant canvas mapping all the waterholes and major features of their country around Lake Prinini. It became a document in an appeal for native title legislation and was presented to the Australian government in Canberra where Spider danced on it, wearing a headdress in the shape of a long rain cloud, and revealing his renowned position as a ceremonial dancer.
For the next ten years, this canvas, called the Ngararra Canvas, traveled around Australia and Spider often appeared as part of the delegation to explain what features of the country were being claimed.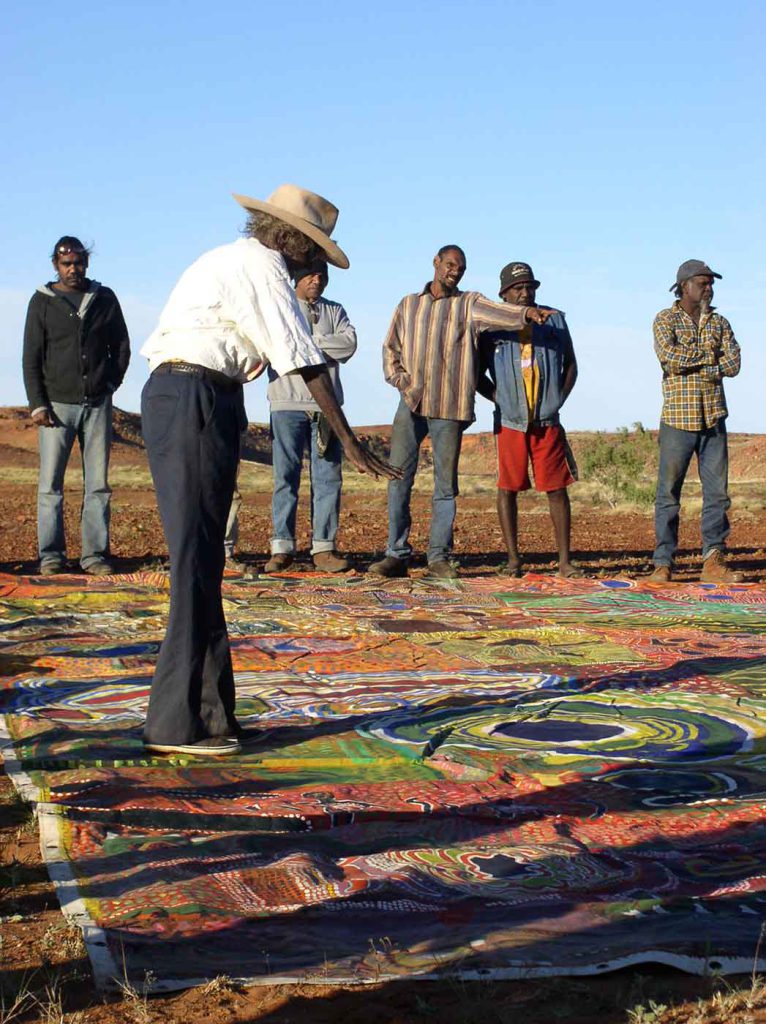 By 2007, a Native Title settlement confirmed that what outsiders called "stories" were legal documents, and that paintings were evidence to prove land ownership. Soon thereafter, a major victory gave 80,000 kilometers of land back to its original owners. However, Kurtal's site was not included, and Spider continued to agitate—taking his grandson back to visit Kurtal in 2015—a trip that became the centerpiece of a film whose clip gives a brief glimpse of his allegiance to the snake spirit and the enormous power he unleashed in the year before his death.
For an account from the Australian Broadcasting Corporation about how the large group painting became an activist force for legal change, this short segment follows the painting back to Lake Prinini with some of the painters in 2018.
– Pam McClusky, SAM Oliver E. and Pamela F. Cobb Curator of African Art
Image: Kurtal, 2005, Ngilpirri Spider Snell, (1930-2016), Australian Aboriginal, Wangkajungua People, Fitzroy Crossing, Kimberley, Western Australia, Synthetic polymer paint on canvas, 83 7/8 x 59 13/18 inches (213 x 152 cm.), Gift of Margaret Levi and Robert Kaplan, 2019.20.14.