Object of the Week: Goryeo Celadon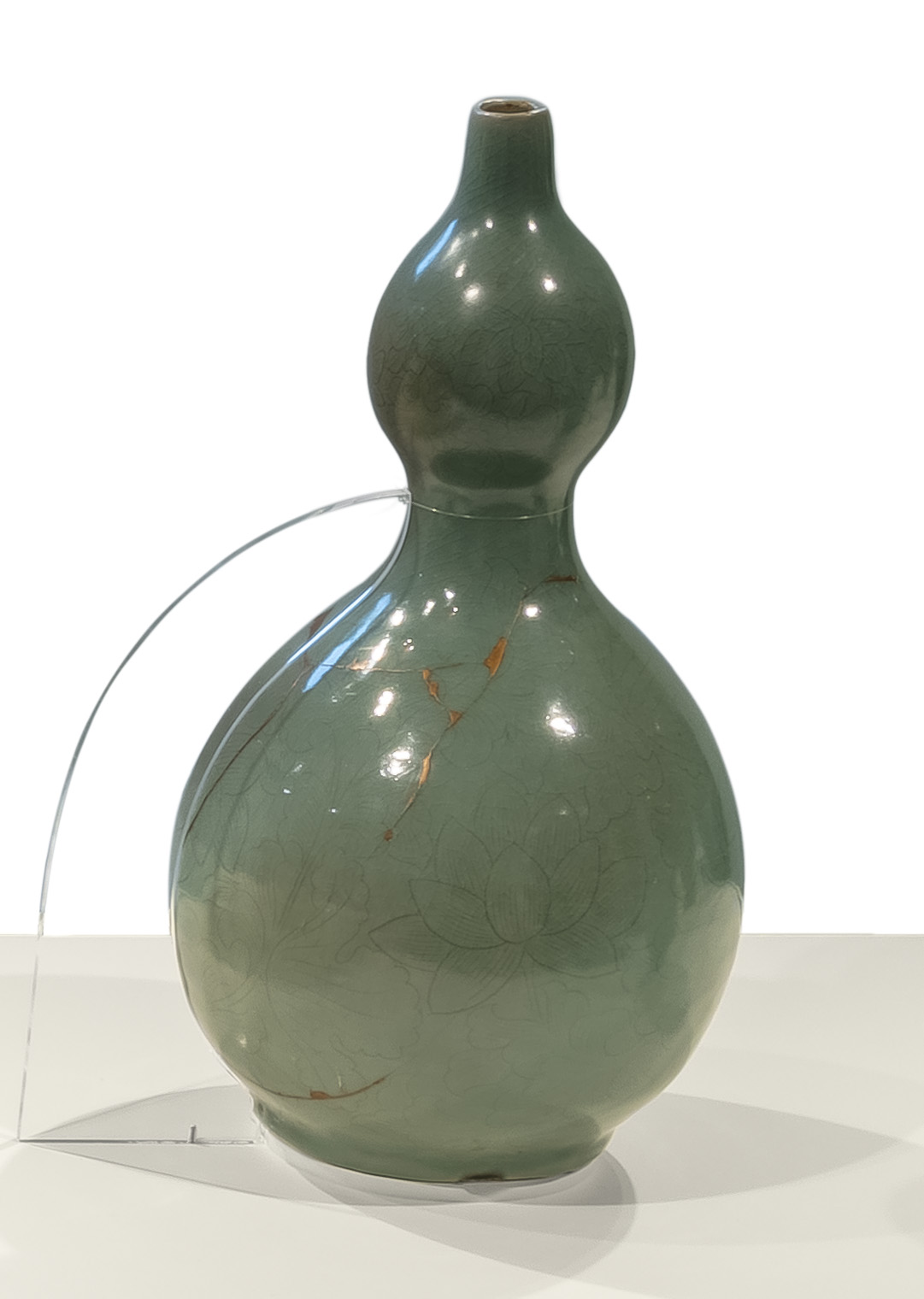 Kintsugi (golden seams or joinery) is the centuries-old Japanese art of repairing ceramics. Through mixing lacquer with powdered gold, silver or platinum, broken pottery is pieced back together—a second life made visible through glistening veins of metal. Like a palimpsest, objects bearing traces of kintsugi reveal a material history and process. Rather than devalue, kintsugi's mended fractures imbue a given object with new meaning. Imperfections are embraced and celebrated.
This 11–12th century celadon gourd-shaped bottle, currently on view in Boundless: Stories of Asian Art, illustrates such signs of kintsugi mending. Celadon ware of the Goryeo dynasty is considered a trademark of the period and the main type of ceramics produced. Its variably grey-green and green-blue coloring comes as a result of specific materiality and conditions: "the presence of iron in the clay and of iron oxide, manganese oxide, and quartz particles in the glaze—as well as to the firing conditions inside the kiln."1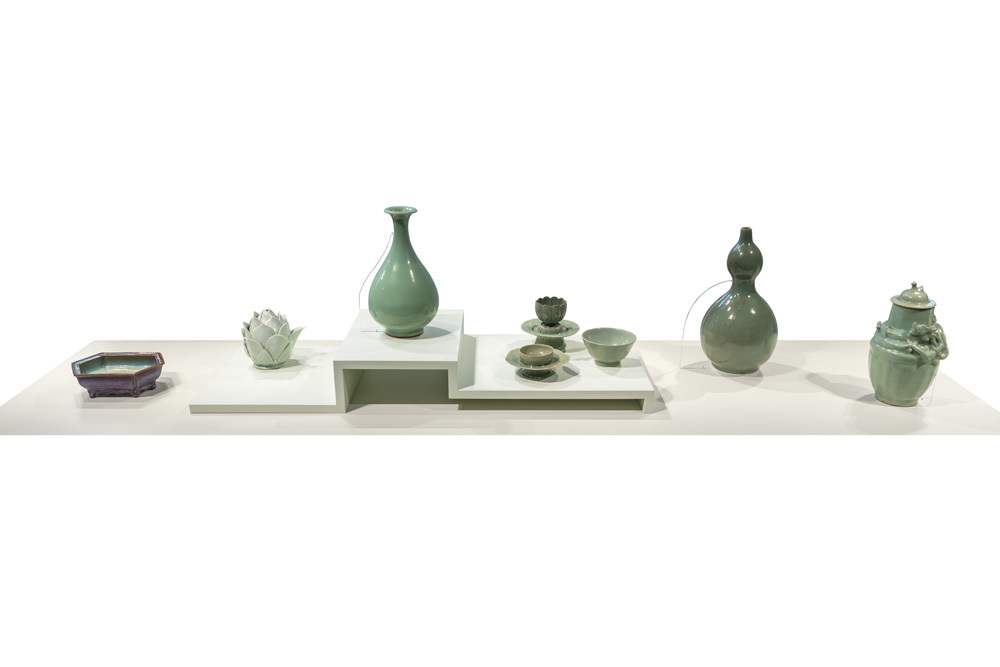 With its unique green hue, delicately incised floral pattern, and pleasantly attenuated proportions, this bottle finds many visual connections within the Color in Clay installation at the Seattle Asian Art Museum. However, unlike the other celadon works in its vicinity, additional streaks of gold set it apart from the rest.
– Elisabeth Smith, SAM Collections and Provenance Associate
---
1 Soyoung Lee, "Goryeo Celadon," Metropolitan Museum of Art, October 2003, https://www.metmuseum.org/toah/hd/cela/hd_cela.htm.
Images: Celadon ceramics on view in the Color in Clay installation in the exhibition Boundless: Stories of Asian Art, Seattle Asian Art Museum. Photo: Nathaniel Willson.