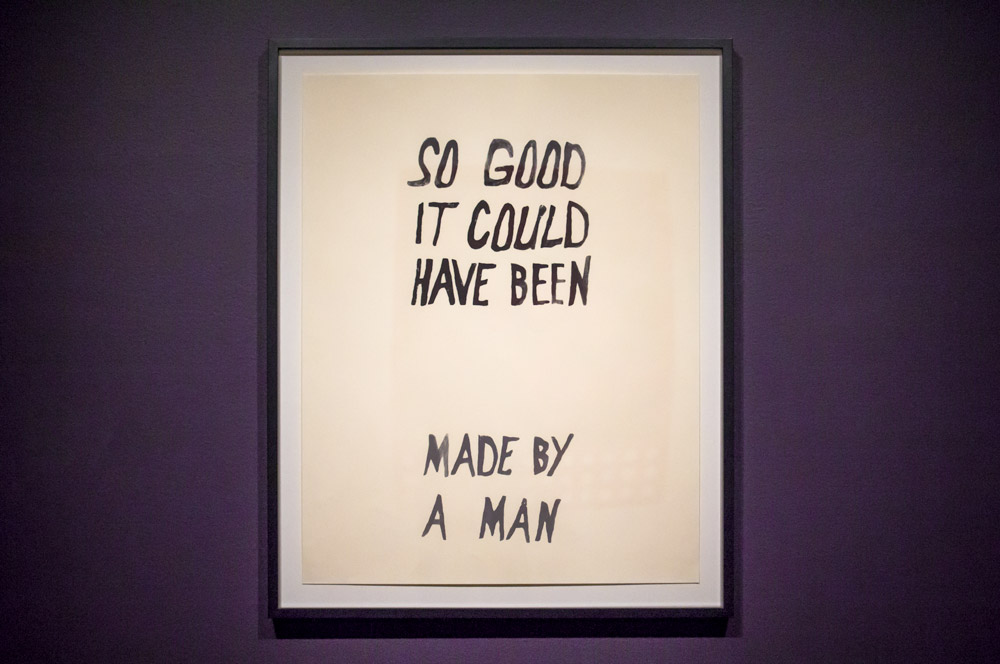 This March, Seattle Art Museum is participating in a social media campaign led by the National Museum of Women in the Arts (NMWA) to celebrate Women's History Month in a new way.
The goal is for museums across the country to share information about women artists—their histories, birthdays, quotes, and more—using the hashtag #5womenartists to highlight works in their collections and exhibitions made by women.
The impetus for the project? According to the campaign's press release:
"Through #5womenartists, the Women's Museum hopes to help the public answer the question—without hesitation—'Can you name five women artists?'" said NMWA Director Susan Fisher Sterling. "By calling attention to the inequity women artists face today as well as in the past, we hope to inspire conversation and awareness."
We all know the artists that most people are able to list off automatically, right?  The list usually goes a little something like…Georgia O'Keefe, Frida Kahlo, Dorothea Lange, etc. And they are all fantastic women artists worthy of such recognition! But there's so many more out there. Our goal at SAM is to share a wider range of women that may not be as well known, including women of color and more contemporary artists, all from our collection.
We're going to share more than five women artists here, and here is the first: a collaboration by artists Dawn Cerny and Victoria Haven (under the group moniker DAFT KUNTZ) called SO GOOD IT COULD HAVE BEEN. The piece tends to speak for itself in terms of why we're highlighting it first, and it was a comment made by a male colleague to the artists. How you choose to view it—as a compliment, or as a statement highlighting the fact that the art world still defines most achievements as defined by men—is up to you. But we love the work because it confronts the fact that there is a significant gender imbalance in the art world, (their representation, and exposure to them and their works) head-on.
A few other museums are participating in this campaign, including: Brooklyn Museum, The J. Paul Getty Museum, The National Gallery of Art, the New Museum, LACMA, and more.
Be sure to check back for more posts about women artists we think you should know from SAM's collection.
We'd also love our readers' participation in this important initiative. Who are #5womenartists everyone should know?
IMAGE: SO GOOD IT COULD HAVE BEEN, 2012, DAFT KUNTZ, Collaboration between Victoria Haven and Dawn Cerny, Victoria Haven, American, born 1964, Dawn Cerny, American, born 1979, Silkscreen on paper, 33 1/2 x 26 in., Seattle Art Museum, Gift of Matthew Offenbacher and Jennifer Nemhauser with funds from the 2013 Neddy Award in Painting, 2015.2.1, © Victoria Haven and Dawn Cerny, Photo: Natali Wiseman.