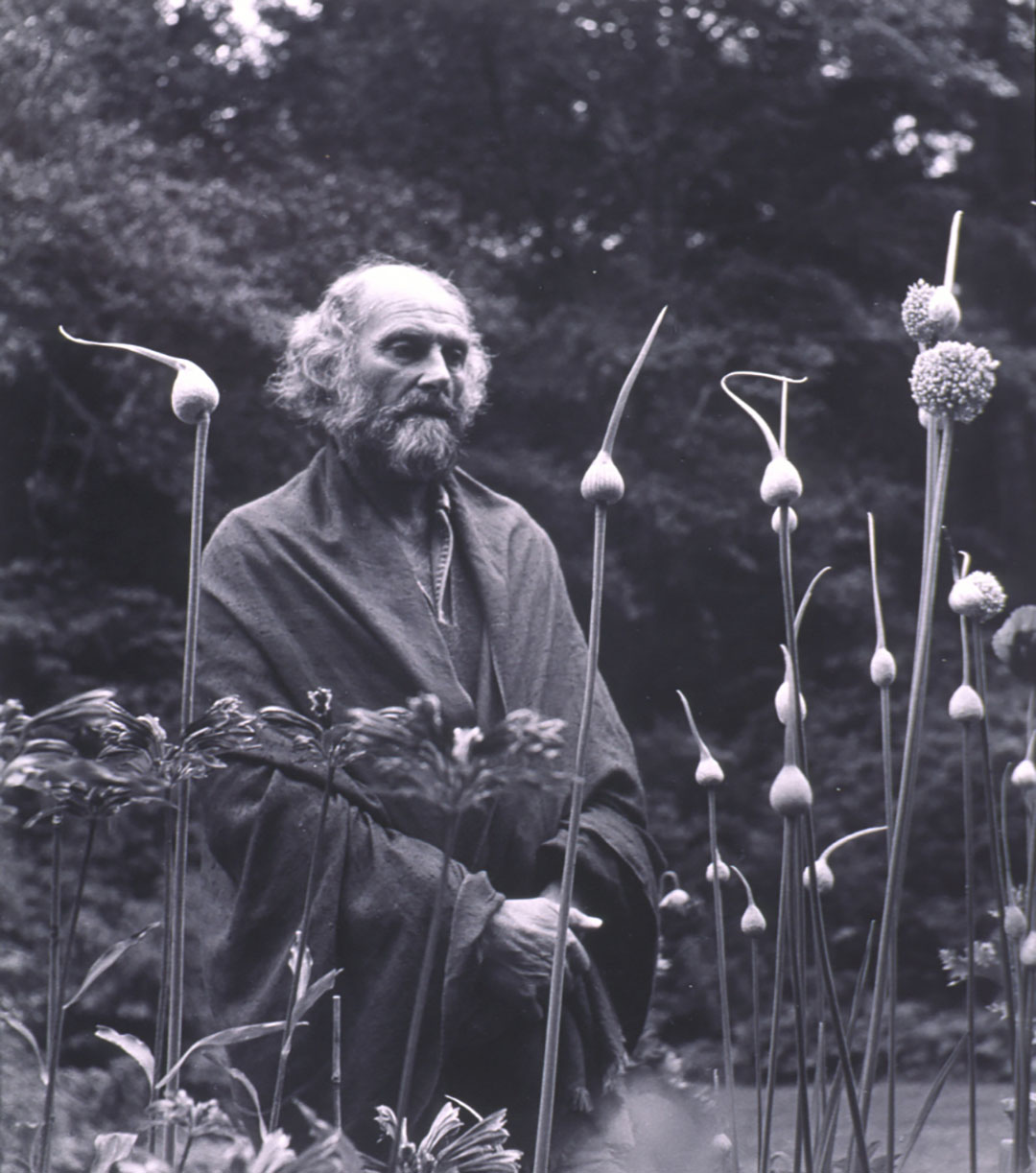 From close friends to strangers, and even the artist herself, photographer Imogen Cunningham found inspiration in capturing the human form in various settings. Taking portraits of those around her, Cunningham aimed to find the "beauty of the inner self."
Listen to this audio interview to hear Japanese and Chinese Canadian photographer Kayla Isomura discuss the lessons she has learned from Cunningham's extensive body of work. Paying particular attention to the artist's 1973 portrait, Morris Graves In His Leek Garden, Isomura highlights the intentional melancholy of the image and shares admiration for Cunningham's keen ability to capture her subjects in their natural state.
This audio recording is part of a free smartphone tour of Imogen Cunningham: A Retrospective, now on view at the Seattle Art Museum. Tune in to this and twelve other recordings when you visit the exhibition at our downtown location.
Morris Graves In His Leek Garden, 1973
Narrator: Like Imogen Cunningham, photographer Kayla Isomura is known for her portraits.

Kayla Isomura: I am a fourth-generation Japanese and Chinese Canadian, with a background as well in journalism, all of which have influenced my interest in multimedia storytelling.

Narrator: Kayla identifies with Cunningham's goal of finding the "beauty of the inner self" in her portraits. Here, Kayla notes Cunningham's deft touch with her subject, the painter Morris Graves.

Kayla Isomura: For me, I really like capturing people kind of as they are. Even taking a photo on the spot. Sometimes people will feel self-conscious about that. But more often than not I'm taking a photo of them because there is something about them that is photogenic even if it might not be in the sort of what society might expect. It's very important that anybody can feel comfortable in front of the camera, or anybody can feel like they're able to see themself in a photograph.

Narrator: Twenty-three years after Cunningham first photographed her friend Graves, she received a somewhat concerning letter from him. In addition to asking if she would once again take his portrait, Graves wrote, "Like us all, I am undergoing changes that are beyond my comprehension. I am tired of life, and I understand less and less." Soon after, Cunningham visited Graves at his retreat, a 380-acre property in Loleta, California, where she took this photo.

Kayla Isomura: Something that really stood out to me is how authentic I guess in a way that I feel like this image was captured. Looking at how the photo was taken through the leeks and the contemplative expression on his face, it made me feel like there was more to this too. Like I didn't know if there's a sense of even mourning or even loss or maybe he's just kind of lost in thought in his garden.

Narrator: After developing her photographs, Cunningham sent them to Graves along with her own letter, complimenting his "aura of beauty" and hoping that her portrait would inspire him to paint again.
– Lily Hansen, SAM Marketing Content Creator
Image: Morris Graves in His Leek Garden, Imogen Cunningham, 1973. Gelatin silver print, 8 ¼ x 11 3/16 in. Seattle Art Museum, Gift of John H. Hauberg, 79.72.