Alberto Giacometti: Walking Man I & Tall Woman IV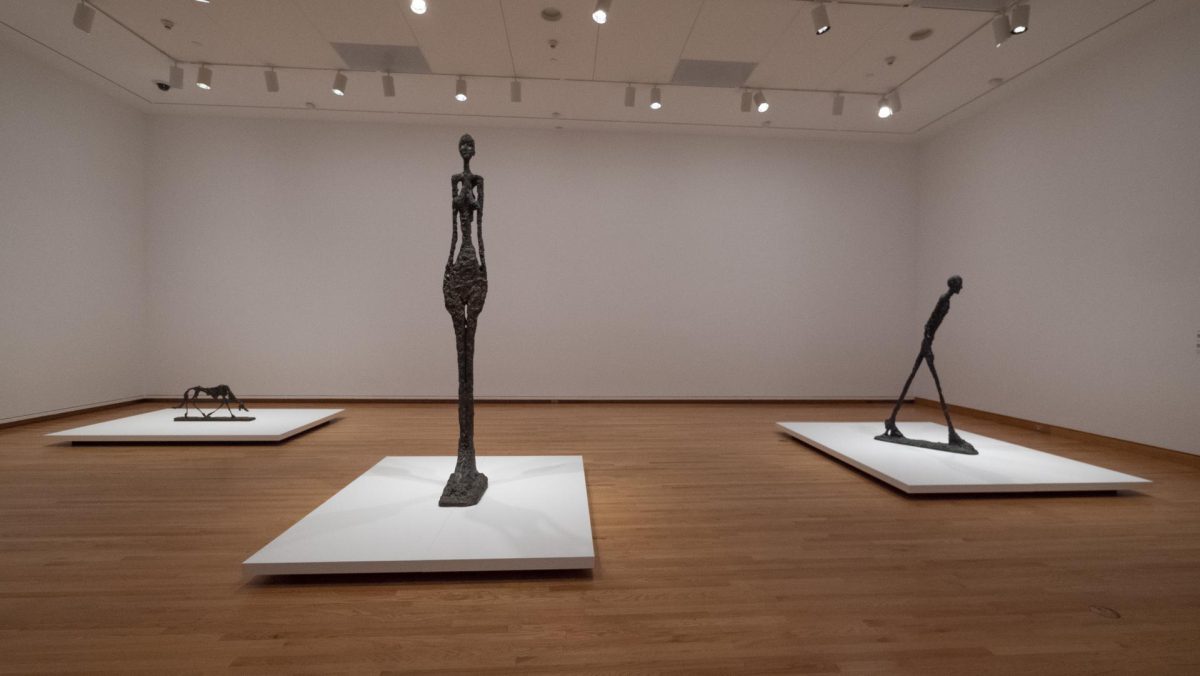 In 1958, Alberto Giacometti was invited to compete for a public artwork for the Chase Manhattan Bank in New York. Envisioning three outdoor sculptures including a Large Head, a Tall Woman, and a Walking Man, Giacometti set out to make them in plaster. After a year of several attempts—three versions of Walking Man, four of Tall Woman, and two of Large Head—Giacometti abandoned the commission due to his dissatisfaction with the results.
Discussing the abandoned project, Giacometti was quoted as saying, "I can see they are a failure, or rather, not fully achieved—they are all wide off the mark in a big way." Despite the artist's self-assessment, the sculptures were soon celebrated as some of his most iconic works.
In SAM's ongoing exhibition, Alberto Giacometti: Toward the Ultimate Figure, Giacometti's initial vision for the plaza is recreated with Walking Man I, Tall Woman IV, and the addition of Dog (Le Chien) (1951). In this audio recording, SAM Educator Yaoyao Liu guides visitors through a close-looking exercise of the two towering artworks Giacometti envisioned for the Chase Manhattan Plaza. Listen to all seven stops of the smartphone tour when you visit Toward the Ultimate Figure at SAM's downtown location through October 9.
Walking Man I (1960) & Tall Woman IV (1960)
NARRATOR: Commissioned together in 1958, Walking Man I and Tall Woman IV were intended as outdoor sculptures for New York City's Chase Manhattan Bank Plaza. Though the sculptures were never delivered, this initial context can help us think about how they relate to one another. Here's SAM Educator Yaoyao Liu to guide you in a close looking exercise.

YAOYAO LIU: In the gallery, take time to move slowly around each sculpture, taking in details such as color, texture, and form. Then move back and view the two sculptures as a pair. What did you notice looking up close at each one, then seeing both at the same time? Where do you see connections between these two sculptures? And where do you see differences?
– Lily Hansen, SAM Marketing Content Creator
Image: L. Fried.