Inside SAM's World of Compelling Cloth: Rowland Ricketts on Zurashi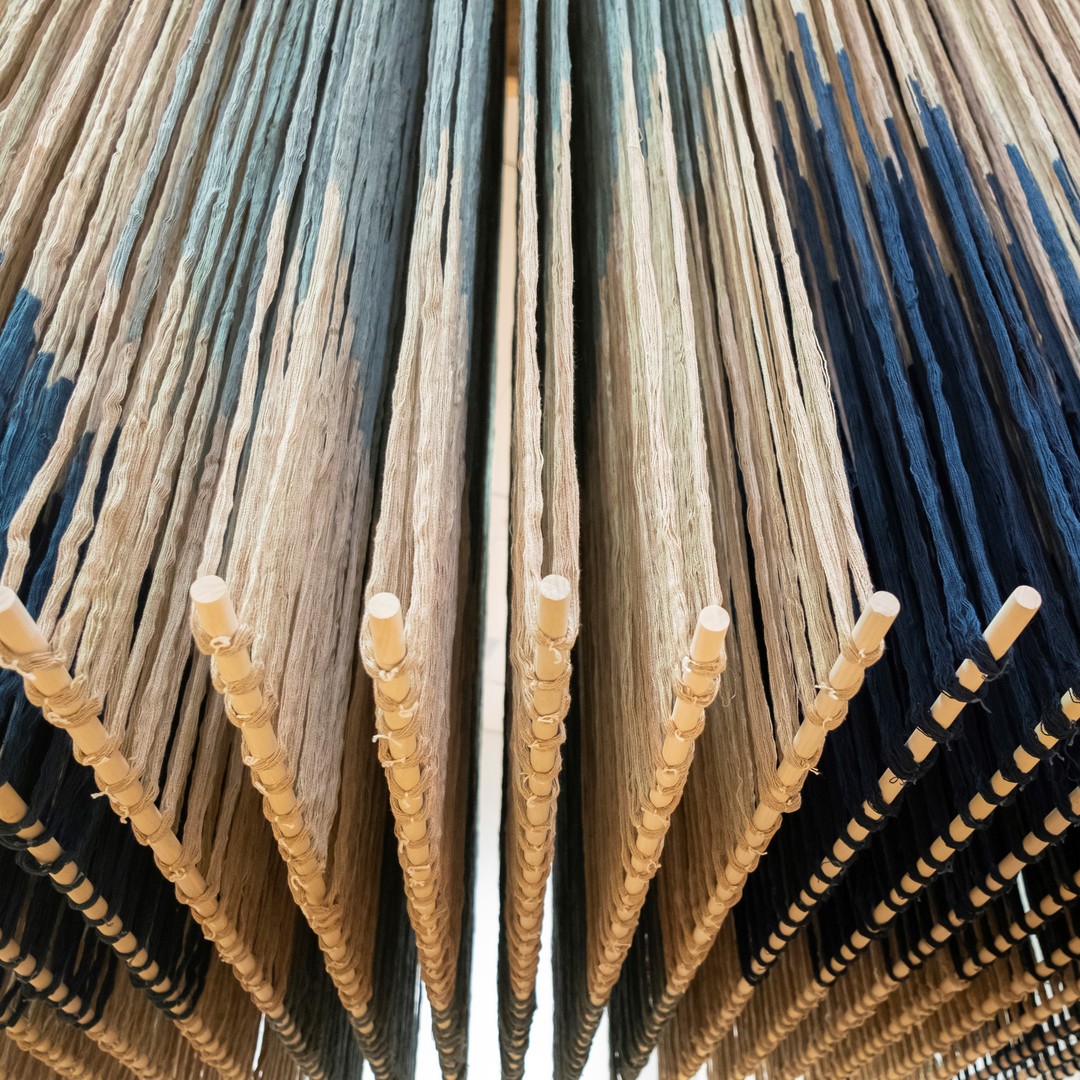 As part of Ikat: A World of Compelling Cloth at SAM, exhibition curator Pam McClusky commissioned textile artist Rowland Ricketts and weaver Chinami Ricketts to create a site-specific installation showcasing the importance of ikat as a living tradition and the repetitive nature of its creation. Their large-scale immersive installation, titled Zurashi/Slipped, welcomes visitors to the exhibition's galleries with an indigo wave of threads that flow from floor to ceiling.
Listen to the recording above to hear directly from Rowland about the process of creating Zurashi/Slipped and what he hopes visitors get out of their hand-woven work. Then, explore all seven stops of the exhibition's free audio tour on our SoundCloud and reserve your tickets to see the exhibition before it closes on Monday, May 29.
Rowland Ricketts on Zurashi/Slipped
One thing that I hope [with this installation, is for] people to viscerally experience ikat. This installation is made up of some 6000 odd lines hanging down with patterns on them and it's very repetitive, as Chinami has said. Even making the work was a very repetitive [process] as we were measuring the same things over and over, binding the same things over and over, and dyeing the same things over and over. But there is a really powerful accumulation in this work and through its process that is really a foundation for all the works in the exhibit, right? All things made with ikat do have this repetitive nature of binding and dying and unbinding and weaving, so I think I I hope that that's palpable to people.
– Lily Hansen, SAM Marketing Content Creator
Photo: Alborz Kamalizad.