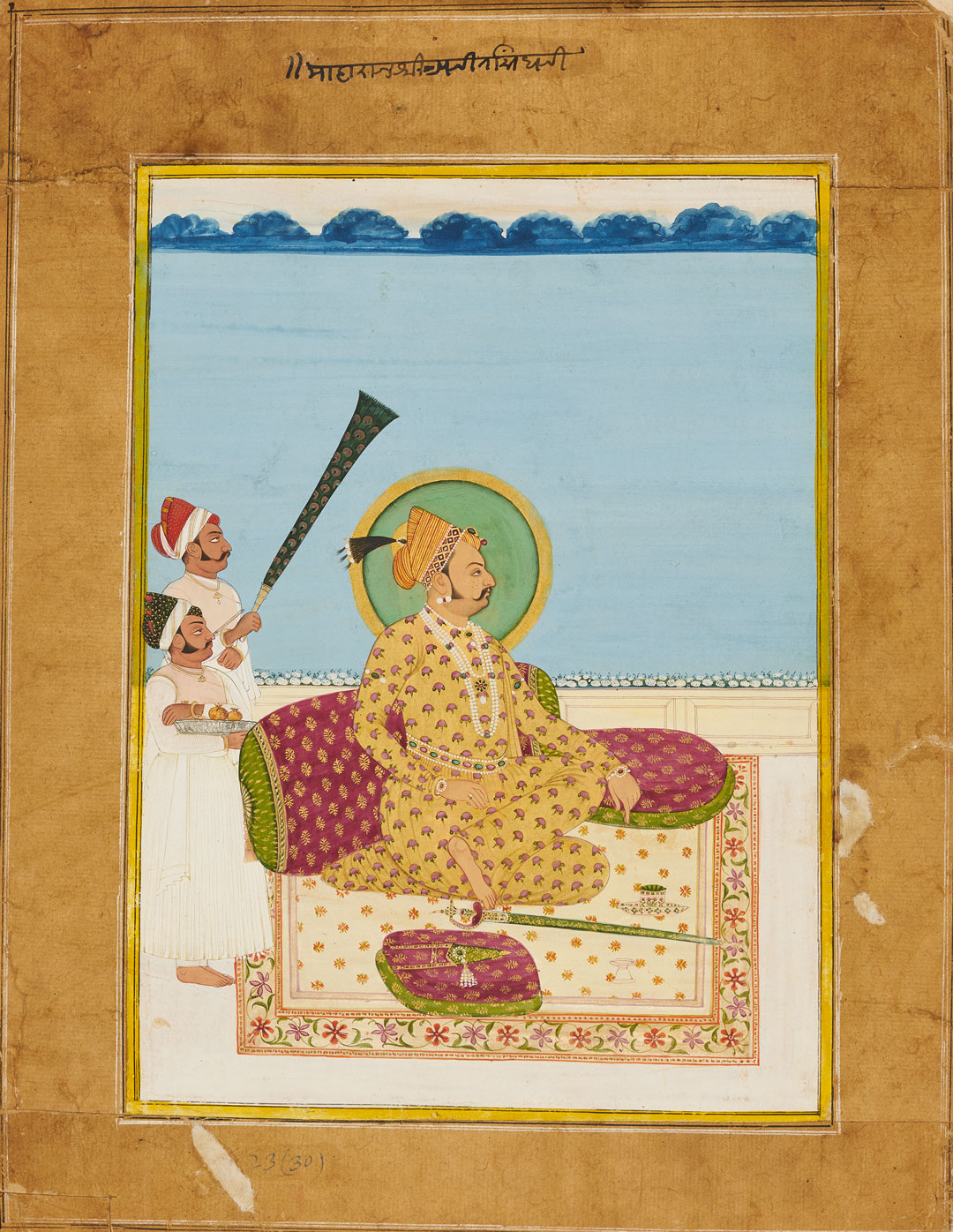 SAM News
Special to the Seattle Times, Sharmila Mukerjee offers this lovely review of Peacock in the Desert: The Royal Arts of Jodhpur. The exhibition closes January 21!
"Peacock in the Desert is a fascinating show because it allows us to experience sensibilities that are different; what would we gain if we reopen the doors of our perception to the marvelous?"
And the Seattle Times' Moira Macdonald writes up the inaugural Tasveer South Asian Literary Festival. SAM is a partner for the event; we're hosting talks as well as a screening of the silent film Throw of Dice on January 13.
Local News
File under: Incredibly Good News. The Stranger has brought on Jasmyne Keimig as a staff writer, covering visual arts and music. Readers (and publicists) say amen!
Gayle Clemans for the Seattle Times, reviewing the "multimedia, multisensory" Between Bodies, now on view at the Henry Art Gallery; she also finds connections to two other shows in the region.
It's Anthony White's moment: The artist's first show for Greg Kucera is now on view. Within the month, he's been written up by The Stranger A&P, Seattle Met, Seattle Magazine, Crosscut—and then The Stranger again.
"There's this feeling of this crazy party filled with useless excess, but also this pathos, this really understandable desire to have something meaningful and great in your life."
Inter/National News
Same old—wait just a minute! Using a UV light, conservator Emily Macdonald-Korth discovered that Jean-Michel Basquiat hid secret drawings in his paintings using invisible ink.
Artnet looks back at their 20 favorite stories of 2018—including their in-depth look (which SAM participated in!) into how institutions have—or have not—moved the needle on showing and buying art by Black artists.
A fascinating read: The New York Times convened Souleymane Bachir Diagne, Toyin Ojih Odutola, and Cécile Fromont for a roundtable discussion about the possible restitution of African art in French collections.
"We can't even fathom what new African museums could be, and what they could do. Look at Latin America, for example. The museological innovations there — unique types of exhibitions, involvement with the communities — challenge in all the best ways what big museums around the world have been doing. When you think about the talent and expertise born from an enriched African museum landscape: that's exhilarating."
And Finally
If you can resist tears while watching WeRateDogs™'s annual best-of compilation, I just don't know what to say to you.
– Rachel Eggers, SAM Manager of Public Relations
Image: Portrait of Maharaja Ajit Singh, ca. 1830, Amardas Bhatti, Jodhpur, opaque watercolor and gold on paper, 16 7/8 × 13 1/8 in., Mehrangarh Museum Trust, photo: Neil Greentree