New Topographics: Instantly (in)Famous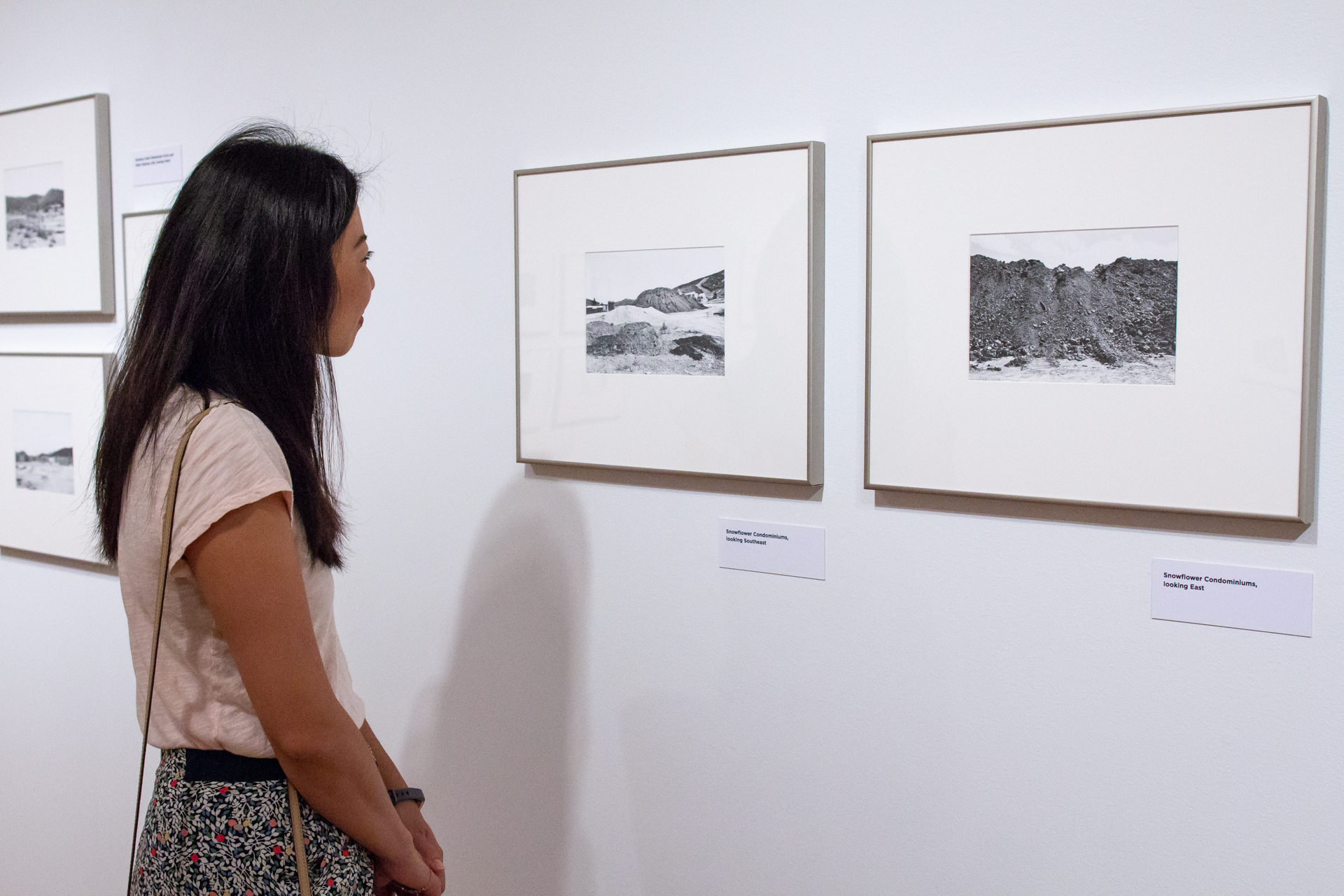 When viewing New Topographics, you'll want to lean in and look closely—on close inspection you discover the dead-pan humor as well as the disquiet in seeing the land sliced up and rapidly developed in this group of photography.
This new installation at SAM brings together a group of photographers who became widely known through a 1975 exhibition at the George Eastman House. What made all the work instantly (in)famous was that the artists turned their back on celebrated landscape imagery.
Landscape as wild and tempestuous (think Bierstadt) or picturesque was set aside. Instead, artists such as Robert Adams, Lewis Baltz, Joe Deal, Frank Gohlke, Stephen Shore, and others trained their cameras on new housing developments that turned farmland into suburbia, or looked at the topography of cities.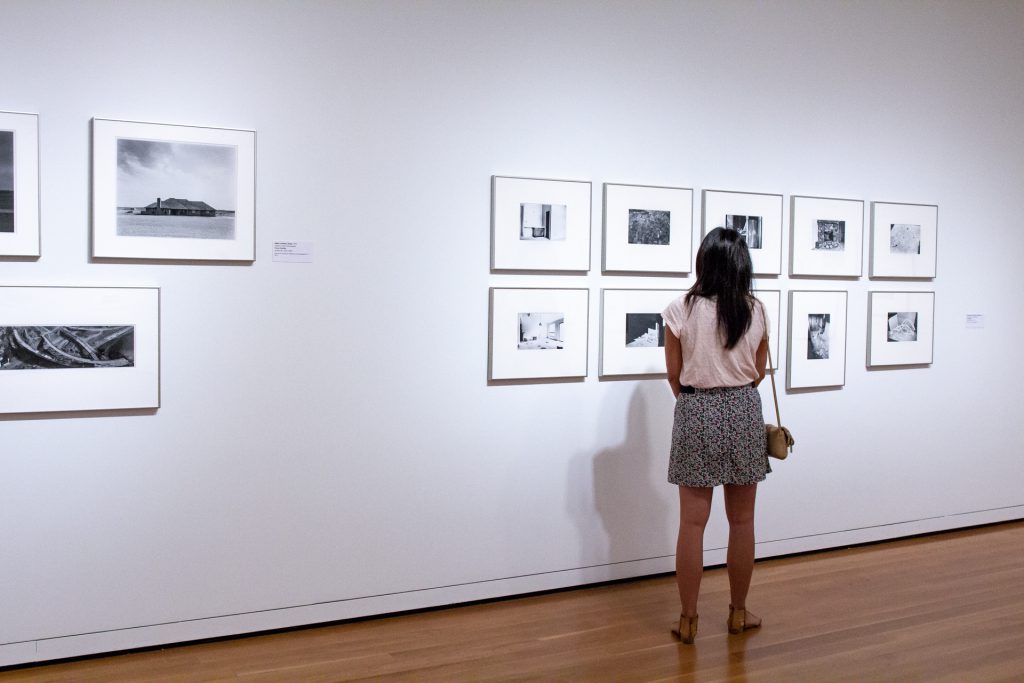 In addition to the new subject of man-altered landscape, the photographers also created a new aesthetic: Modern photography had become known for stark black and white contrast and dramatic perspectives, while the New Topographics photographers had a decidedly quiet and descriptive approach.
A lone beer bottle here, wires and hookups there, are anything but grand but then the piles of dirt come with glamorous titles such as Prospector Park.
In addition to some of the artists who were featured in the original 1975 show, included are artworks that are related and expand this vision into other directions. Thus you will find Mark Tobey's early painting, Middle West, in an entirely new context. You will also discover several of the great artist books by Ed Ruscha—whose work was very influential to this new generation. Last not least, you will find several of Howard Kottler's "souvenir plates" that are adorned with birds-eye views of downtown Seattle. (Watch out for his dead-pan humor.)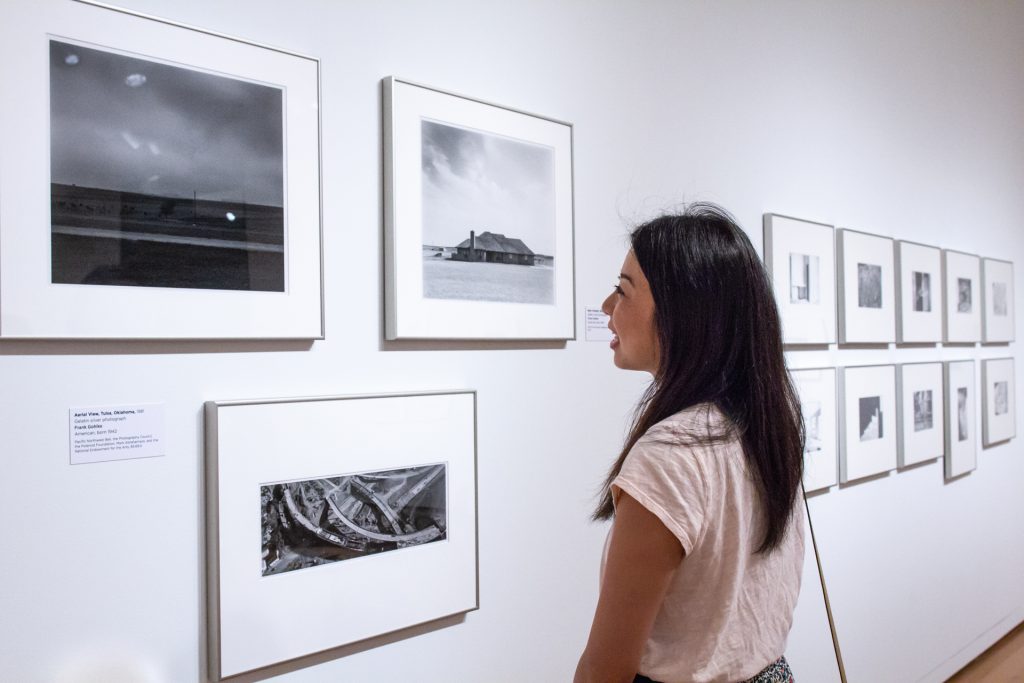 While you're visiting, sit down with photocopies of the original New Topographics catalogue and text as well as Robert Smithson's groundbreaking and fabulously written essay: "A Tour of the Monuments of Passaic, New Jersey."
The rapid transformation of the urban and suburban areas of Seattle by new development right now provide a new context for the work of these artists. See New Topographics on view through the end of the year.
– Catharina Manchanda, Jon and Mary Shirely Curator of Modern and Contemporary Art
Images: Installation view of New Topographics at Seattle Art Museum, 2018, photos: Stephanie Fink