Athi-Patra Ruga's Utopian Vision: In This Imperfect Present Moment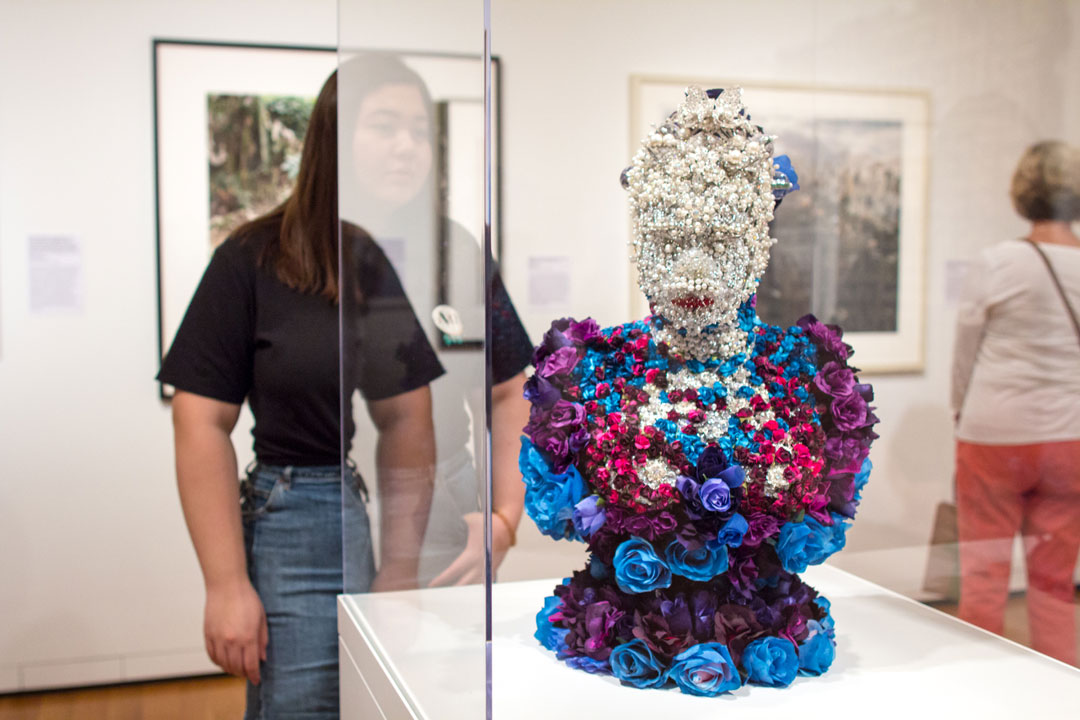 Utopian visionaries are rare these days. If Black Panther moved you to consider what might be possible in the future, there's an artist who is opening a new portal into the world of possibilities to come and you can see their work at SAM right now as part of In This Imperfect Present Moment. Athi-Patra Ruga introduces characters from a mythical metaverse. You can see what this means in his performances, which are available online. His avatars wear high heels and balloons, ride zebras, walk down dirt roads or city streets, and occasionally swim upside down. He knows how to turn heads and get people to stare at unexpected visions. For this sculpture, he covers a neoclassical bust with beads, flowers, and gems to mock the usual stagnancy of a bronze-cast monument. He has stated that "our statues are an indictment of our poor imagination." Calling this sculpture The Ever Promised Erection, Ruga says, "The humorous tone of the title points to the fallacy and impotence of the posturing of the nation-state."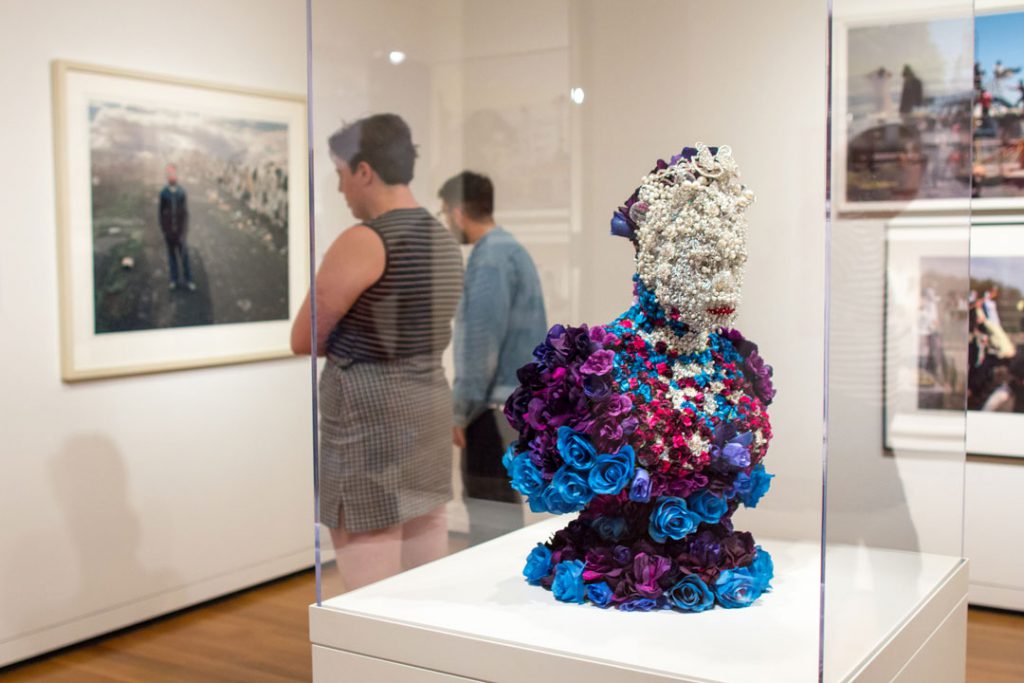 Ruga replaces the failed state with an ideal femme-centric futurist nation called Azania, inspired by rumors of an ideal Africa described in ancient American myths. You can get to know Azania and see their queens and territories by looking at his large-scale tapestries and videos. His tapestry maps record an Ocean of Repentance, where cleansing waters protect and surround islands inhabited by women. It takes a distinctive rigor to create and carry an entire nation in your mind. When meeting Athi-Patra Ruga, you sense him as someone dedicated to keeping his alternative world alive and well. He's now about to open his first one-person exhibition in London at the Somerset House, and for those who crave utopian universes, Ruga can take you there.
– Pam McClusky, SAM's Curator of African and Oceanic Art
Images: Installation view of In This Imperfect Present Moment at Seattle Art Museum. 2018, photos: Natali Wiseman.