Muse/News: Basquiat on Film, Poetry on the Radio, and the Digital Hereafter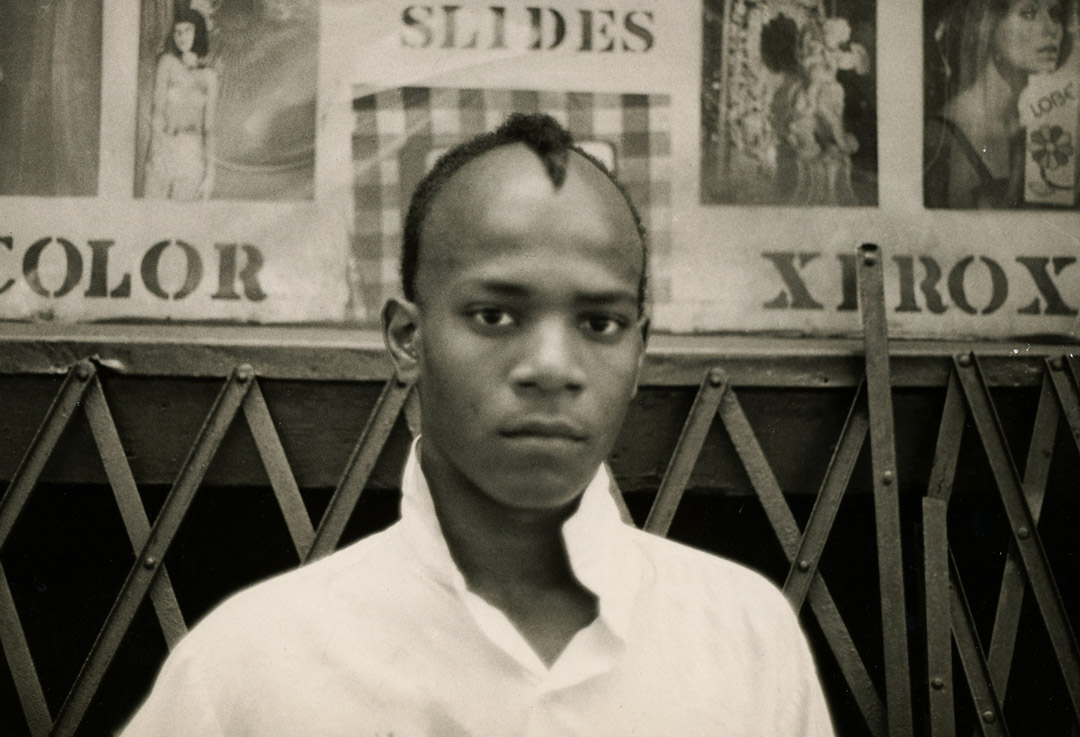 SAM News
The New York Times' Glenn Kenny reviews Sara Driver's new documentary on the young Basquiat. Boom for Real premieres at the Seattle Art Museum on May 18 in partnership with Northwest Film Forum.
"Basquiat's art — raw, inventive, socially engaged — continues to speak to us even as the artist himself cannot. Near the end of the movie, one of Basquiat's friends refers to him as 'a true investigator.' In Ms. Driver, the artist finds a kindred spirit, a fellow investigator who pays him proper and enthralling tribute."
Jeffrey Gibson: Like a Hammer opened at the Denver Art Museum on Sunday; Cultured Magazine visits the artist's studio to discuss his artistic goals and methods. Save the date: the exhibition opens at SAM on February 28, 2019.
"'It's always been about using my personal narrative to complicate the popular notions of being queer, being gay, being Native American—any of these singular adjectives,' says Gibson."
Local News
The Seattle Times' Moira Macdonald previews this year's edition of the Seattle International Film Festival—and shares the colorful, analog way the massive schedule is built.
Seattle radio is beautiful this week: KEXP announces OCnotes as their new Sunday night DJ, playing soul, funk, and R&B, and KUOW launches #NewsPoet, which features PNW poets waxing about a news story.
The Station coffee shop on Beacon Hill has new digs, and in their old space across the street will be Estelita's Library, a "justice-focused community bookstore and library" from UW professor Edwin Lindo.
"'You'll find books on Latinx identity next to a book about Harriet Tubman, next to Karl Marx, next to a first edition John Steinbeck,' he says, gesturing toward a packed shelf. Though some of the titles have Dewey Decimal stickers ('They're really hard to remove!' he marvels), the books aren't arranged in any particular order. Lindo hopes instead that people will make discoveries by proximity, or perhaps by suggestion from someone sitting at the next table."
Inter/National News
Lessons From the Institute of Empathy artist Jacolby Satterwhite has a solo show at NYC's Gavin Brown's Enterprise; Blessed Avenue is a "mythical place created by the fantasies of cyborgs — possibly a digital hereafter."
Artnet on a new grad program created by LACMA and Arizona State University that allows students to pursue studies while working at the museum—its purpose is to increase diversity in museum leadership, especially curation.
Donald Glover, AKA Childish Gambino, debuted the video "This is America" and everyone watched it (and watched it…); Interview Magazine spoke with the video's choreographer, Sherrie Silver.
"The video is full of madness and reflects what's going on in America and around the world right now. The kids and the choir are supposed to be the happy part of that, so there are two different worlds at the same time. Multiple parts of the video are meant to catch the viewer off-guard, with people smiling and enjoying themselves before it goes dark."
And Finally
Hoping everyone had a wonderful Mother's Day on Sunday: mothers, departed mothers, in-all-but-name mothers, unjustly absent mothers.
– Rachel Eggers, SAM Manager of Public Relations
Image: Courtesy of Magnolia Pictures