Lawrence Lemaoana's Cloth Banners: In This Imperfect Present Moment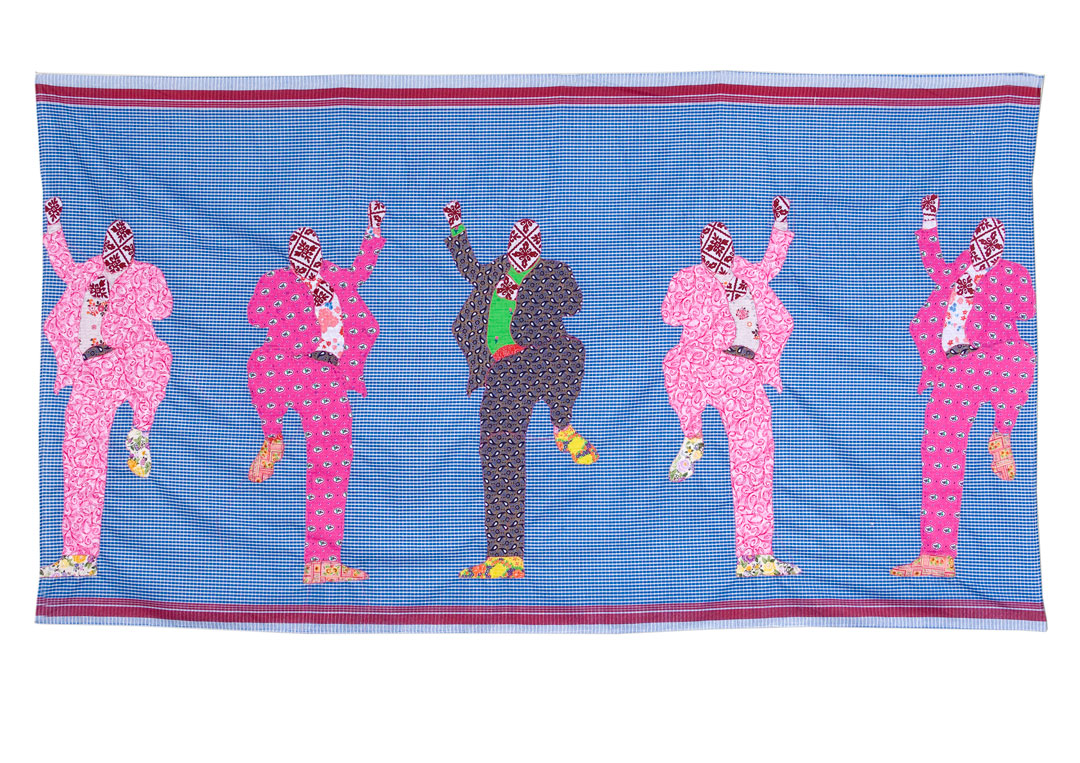 Laughing at leaders in public can be a welcome release. Lawrence Lemaoana created banners to shout back at the powerful president of South Africa, Jacob Zuma. Zuma, who was a controversial leader, had many annoying traits. One of his most despised public maneuvers was a tendency to dance as if there were no problems in his midst, and then add the antagonism of raising his fist as a sign of victory. Observers groaned. Lemaoana said of this, "Once the raised fist was a symbol used to motivate the people for a public cause, but here Zuma uses it as a tool to enrich himself, to bolster himself against any criticism or interference."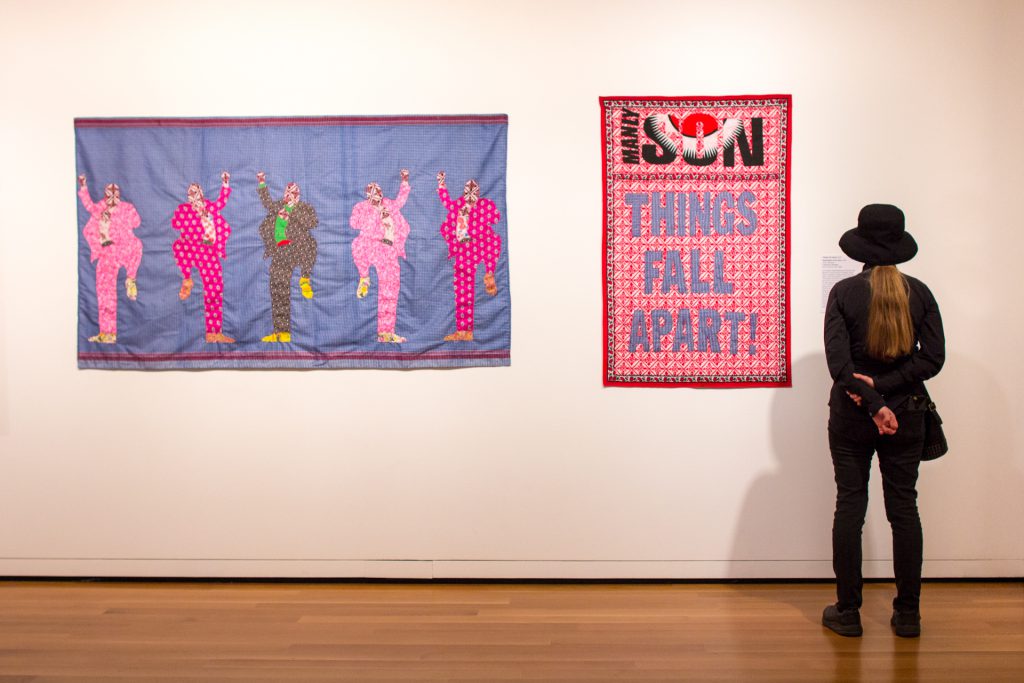 In another cloth banner, the artist mimics a newspaper announcing "Things Fall Apart." As the artist said, "You get hit by those headlines on the side of the road. On the one hand, it's informative, but it's also dangerous; there's almost a propagandistic element to it. It shapes the way we live." His choice of a cloth known as kanga is another obvious clue of disapproval. When Jacob Zuma went on trial for rape in 2006, he claimed that the young woman wearing a kanga cloth wrapped around her was signaling an invitation to assault her. Lemaoana turned that assault right back at Zuma by making his banners from that cloth, and by offering a chance to laugh or express outrage at Zuma's dangerous absurdity. See Lemaona's work as part of In This Imperfect Present Moment at SAM through June 16, 2019, and experience this welcome release.
– Pam McClusky, SAM's Curator of African and Oceanic Art
Images: Newsmaker of the Year, 2008, Lawrence Lemaoana, South African, b. 1982, Cloth applique, 42 1/8 x 31 1/2 in., Private collection, © Lawrence Lemaoana, photo courtesy AFRONOVA GALLERY. Installation view of In This Imperfect Present Moment at Seattle Art Museum. 2018, photo: Natali Wiseman.