Amy Sherald's Archetypes: In This Imperfect Present Moment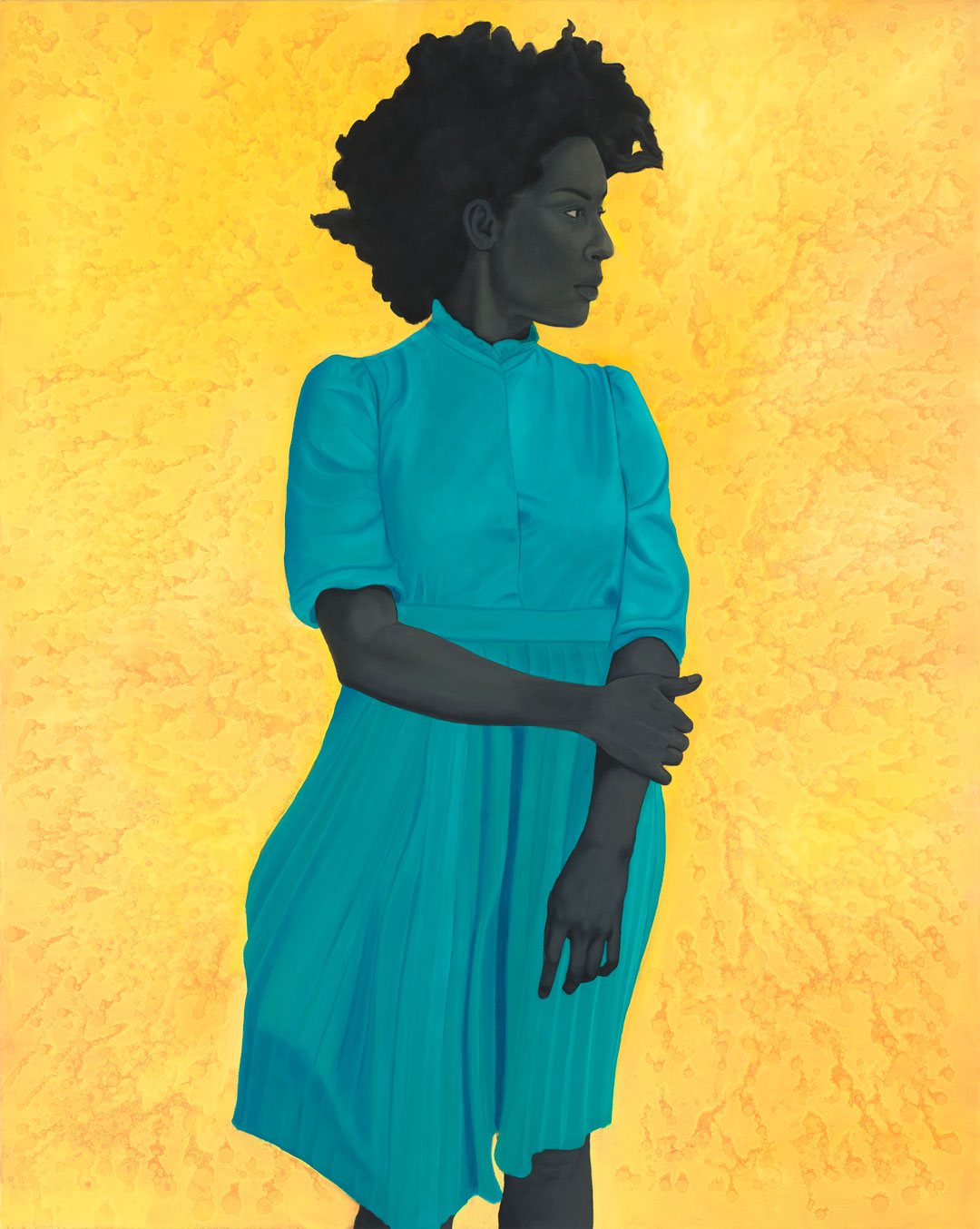 Unless you're looking at this image on a gigantic screen with perfect resolution, you're missing the impact of this Saint Woman. She's slightly larger than life, which fits the premise of the artist who elevates her subjects to a status that goes beyond our normal vision. Amy Sherald paints portraits that are not trying to convince you they are a substitute for the actual person. Instead, she paints archetypes. She is taking the time to change our minds about what a portrait can be, an evocation of a saint whose name you do not know, but who is standing and waiting for you to recognize them.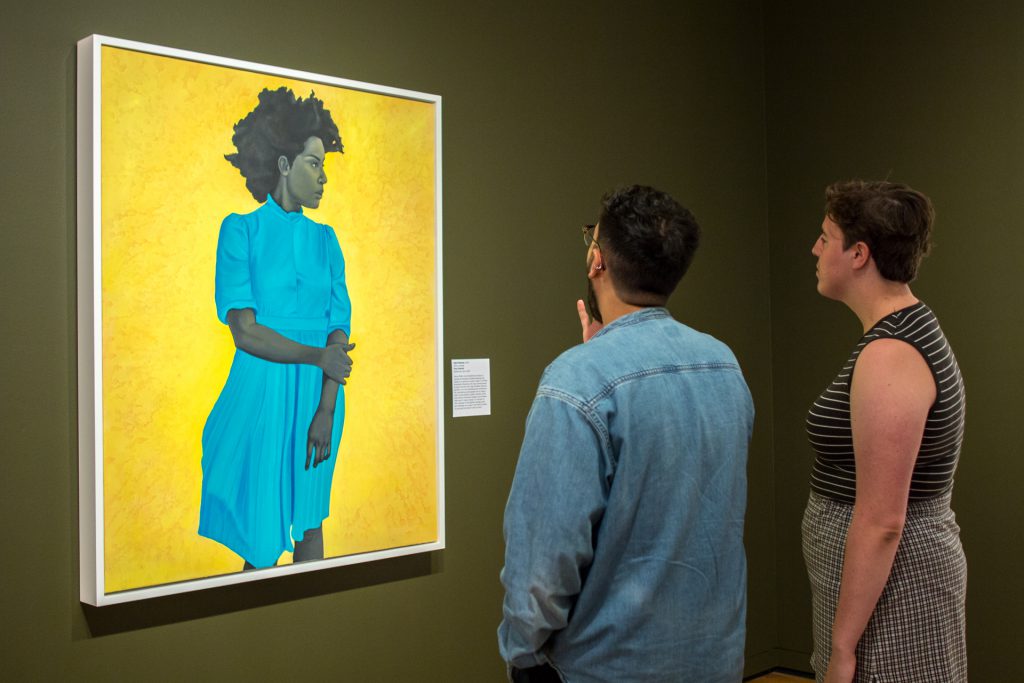 This saint is surrounded by a halo of what may appear as bright yellow on your screen. If you're just seeing a flat expanse of color, you're missing the depth of a painted surface that is full of nuance, with swirling dimensions that activate this setting. The same nuances of color are true of the skin, which is in variations of gray. Amy Sherald chose this color shift for a reason, "to exclude the idea of color as race." She also has this woman's body face forward, while her head is turned in profile. What captures her attention is unknown, and it challenges you to wonder why she's holding herself so still while her dress is blown in a breeze of urgency. It's the stance of a saint who's worth coming to see in person. Visit her with a trip to see In This Imperfect Present Moment, an installation of artworks by 15 artists conveying vibrant narratives that resonate across global boundaries.
– Pam McClusky, SAM's Curator of African and Oceanic Art
Images: Saint Woman, 2015, Amy Sherald, American, b. 1973, Oil on canvas, 54 x 43 in., Private collection, photo courtesy the artist and Monique Meloche Gallery, Chicago. Installation view of In This Imperfect Present Moment at Seattle Art Museum. 2018, photo: Natali Wiseman.