Muse/News: A piping hot cuppa at SAM, fruity art in Seattle, and lots of milk punch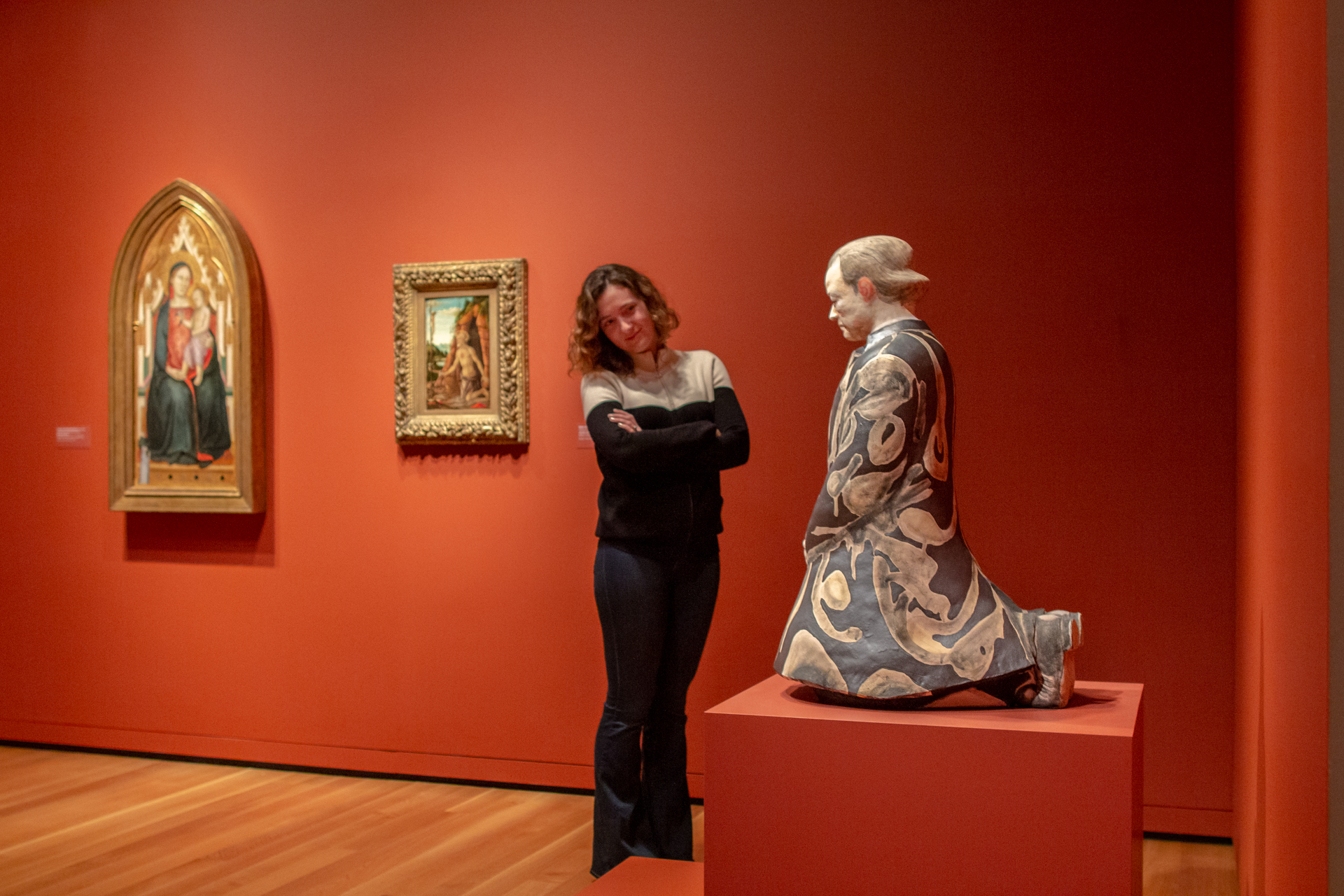 SAM News
Thank u, next: Seattle press reflected on the year (was it just a year?) that was 2018. Both Seattle Magazine and The Seattle Times gave shout-outs to Double Exposure, SAM's major summer exhibition that explored the complicated legacy of a celebrated photographer and the dynamic present of Indigenous arts.
SAM's recently debuted installation Claire Partington: Taking Tea was featured in both Art & Object and Fresh Cup Magazine.
"Through her use of material and symbolism, Partington explores the multi-faceted history of the international tea trade, including issues of appropriation, colonialism, slavery, and the gendered roles associated with tea."
Also now on view: Body Language, a small but nuanced installation exploring the power of gesture. Seattle Met gave it a recommendation.
And the Seattle Times looks ahead to the "hottest Seattle events for January 2019," recommending SAM's film series The Magic Lantern of Ingmar Bergman (if you don't know Bergman, now's your chance!) and Tasveer's first-ever South Asian Literary Festival, for which SAM's Gardner Center for Asian Art and Ideas is a partner.
Local News
Watch this video by Crosscut's Jen Dev on Franklin High School's Arts of Resistance & Resilience club, which just completed a 40-foot-long mural honoring the 50th anniversary of the Seattle Chapter of the Black Panther Party.
A response to the carb-laden winter? Two shows about fruit are now on view; Seattle Met's Gwen Hughes reviewed the FoodArt Collection's and The Stranger's Jasmyne Keimig wrote up the Jacob Lawrence Gallery.
The Seattle Times' Crystal Paul visits Edgar Arceneaux's Library of Black Lies, now on view at the Henry, noting that it "invites endless interpretation."
"As you move through the labyrinth, things become simultaneously clearer and muddier. You encounter real books, fake books and books half-obscured. You have to look closely to tell what's real, and even then, you're not always certain."
Inter/National News
Artsy's Jackson Arn on "the short, unhappy career" of Elizabeth Eleanor Siddall, an artist and muse of the Pre-Raphaelite Brotherhood; we'll hear more about this group's exploits in SAM's summer 2019 major exhibition Victorian Radicals.
In This Imperfect Present Moment artist Toyin Ojih Odutola created one of her signature ballpoint pen portraits of Aretha Franklin for the New York Times Magazine's annual "The Lives They Lived" issue.
Hyperallergic's Jasmine Weber on a recently discovered silent film, Something Good, which is believed to be "the earliest cinematic depiction of affection between a Black couple."
"This artifact helps us think more critically about the relationship between race and performance in early cinema," Field tells UChicago. "It's not a corrective to all the racialized misrepresentation, but it shows us that that's not the only thing that was going on."
And Finally
He contained multitudes—and lots of milk punch, apparently. How the New York Times traced the final days of Uncle Walt.
– Rachel Eggers, SAM Manager of Public Relations
Image: Installation view of Body Language at Seattle Art Museum, 2018, photo: Natali Wiseman