Layering Histories in SAM's Collection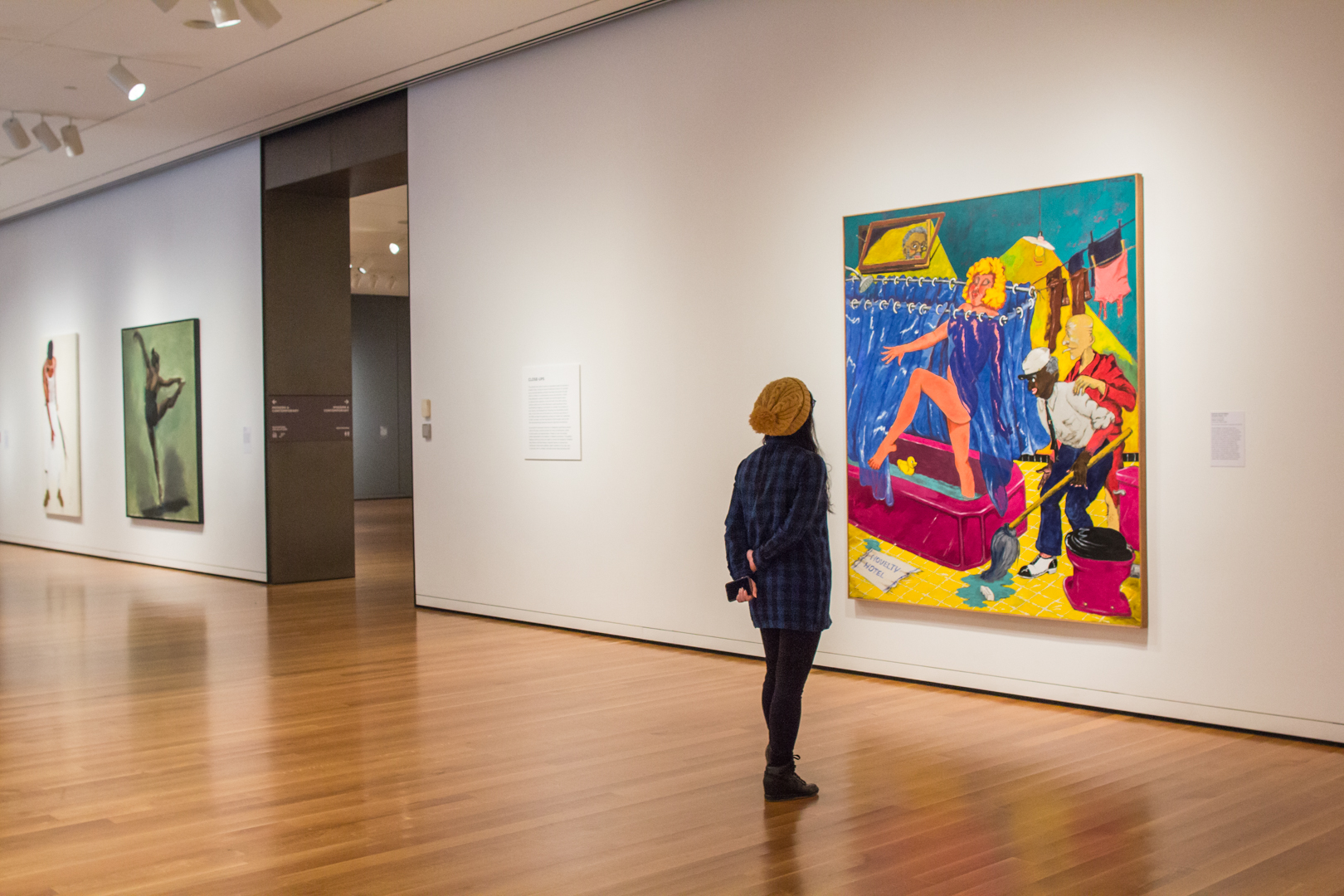 The Seattle Art Museum collection spans ancient and contemporary art across continents—perfect for examining historical artworks through the critical framework of Figuring History: Robert Colescott, Kerry James Marshall, Mickalene Thomas. While you're here, listen to new collection audio tour additions from creative community members on objects from our collection or use the question and information below as way of looking again at the works you see at SAM regularly.
How does the narrator of a story change how the story is told?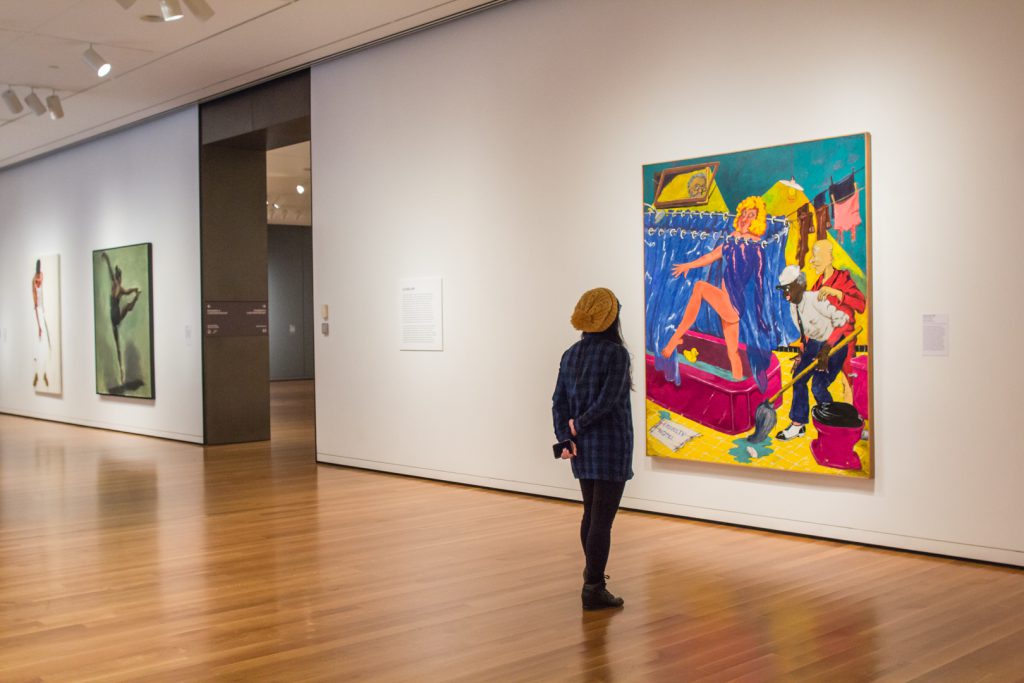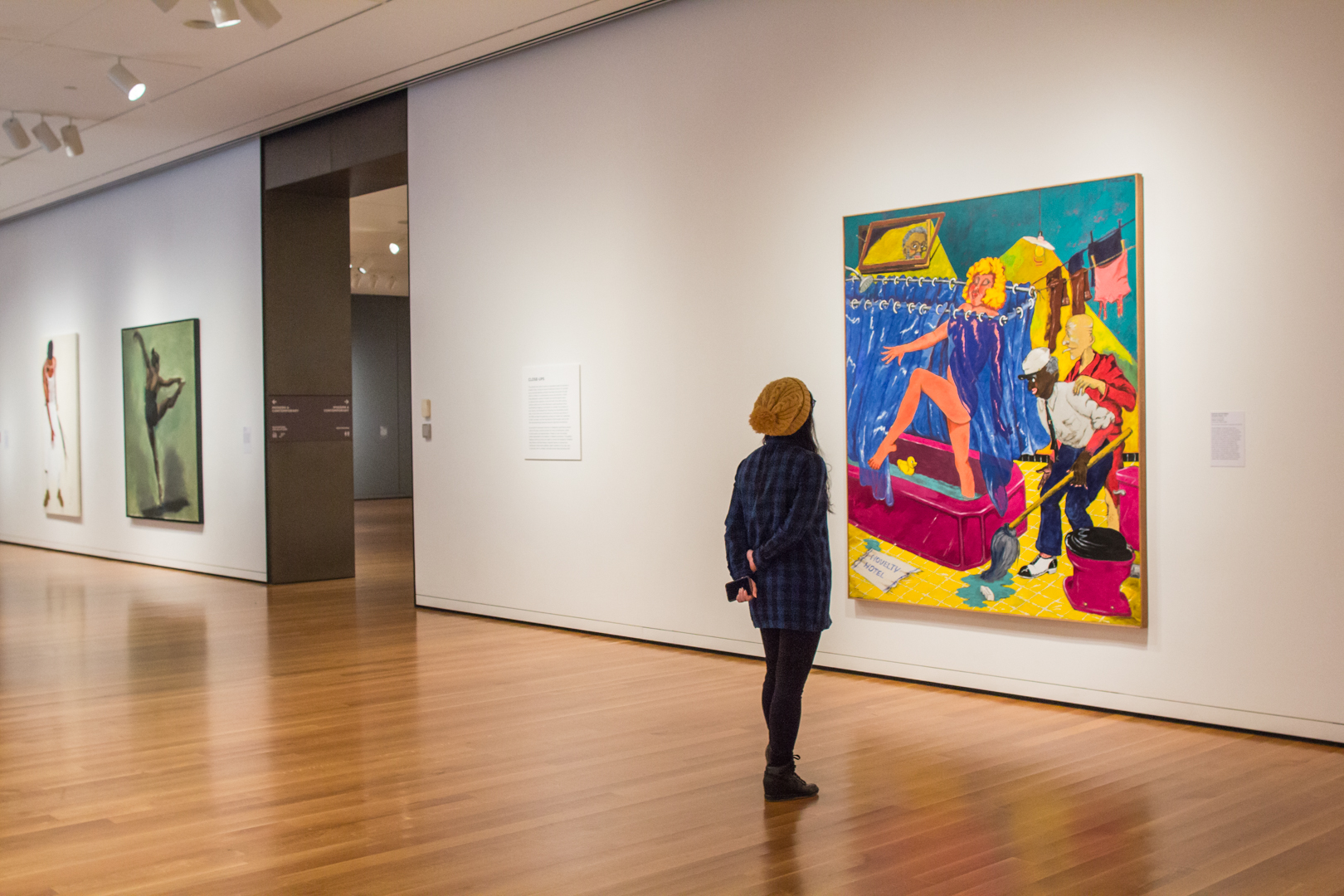 Susanna and the Elders, an oft-painted Old Testament tale, is recast in a contemporary context by Robert Colescott in the image of his painting, above. This subject is popular throughout art history for featuring the nude female figure and also allowing viewers to morally condemn the lecherous elders. Colescott inserts himself in this scene as a Peeping Tom in the window to show how, in his presentation of the nude female form, the artist is complicit with the elders, as are the viewers as they too watch Susanna bathe.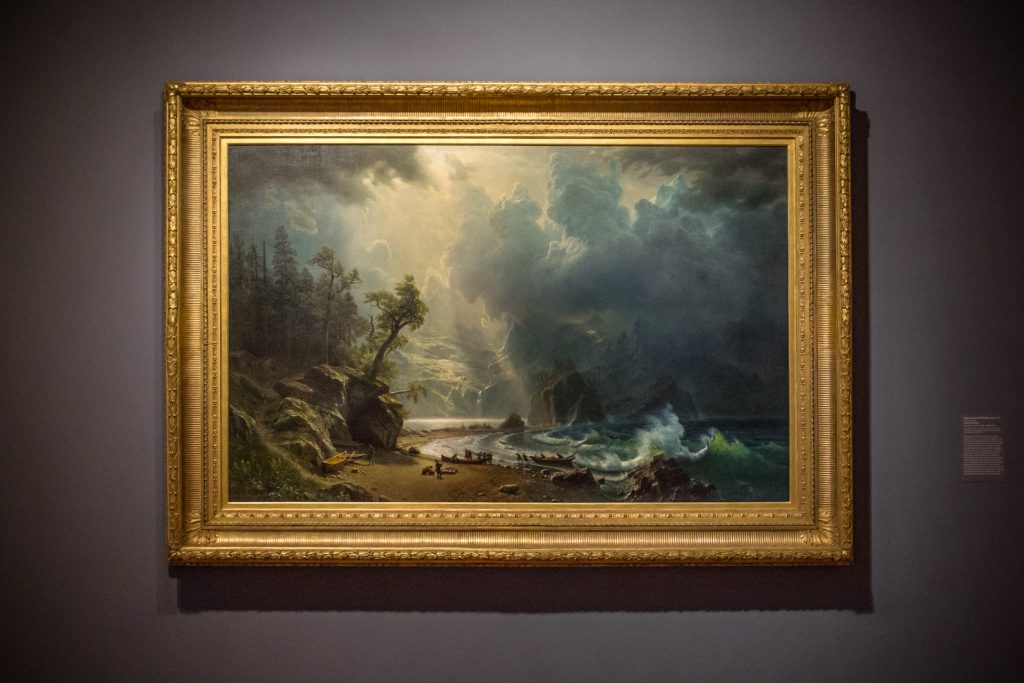 Albert Beirstadt had not visited inland Washington when he painted Puget Sound on the Pacific Coast in 1870. It was likely commissioned by a shipping magnate making money from the West coast who wanted a painting to get America imagining where their future modern seaport might soon arise. Because of the patron, this pioneering painting of the past is actually a new maritime civilization's prologue.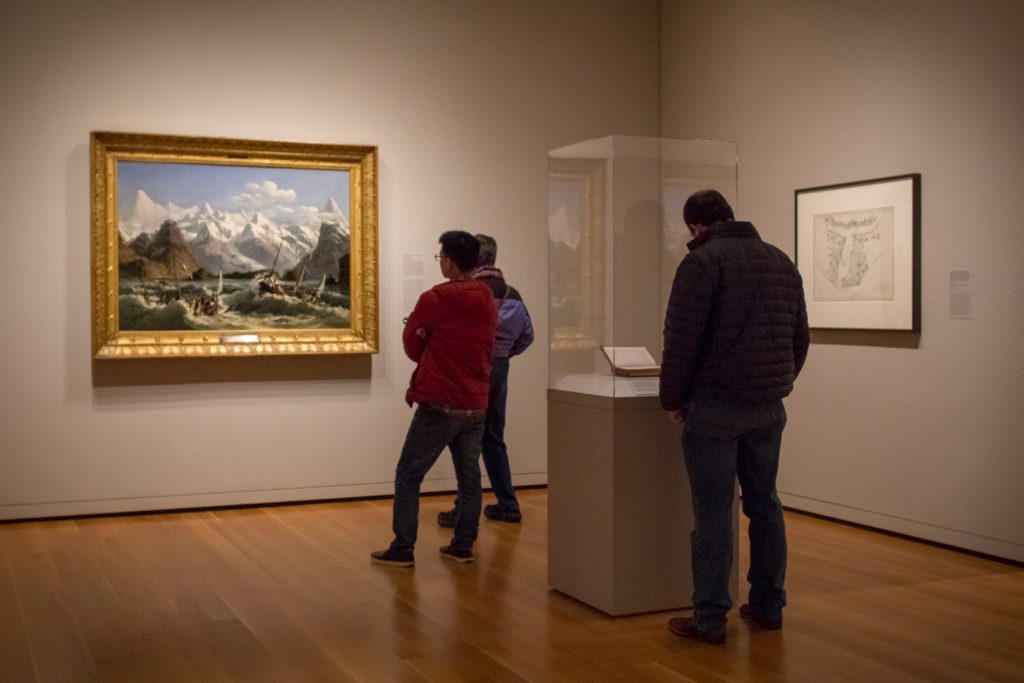 Louis-Philippe Crépin depicts lives lost in the name of discovery in Shipwreck Off the Coast of Alaska. At the right are two Tlingit witnesses who helped search for survivors of the La Pérouse expedition. The French expedition and the shipwreck became part of the Tlingit oral tradition. However, when La Pérouse named this the Bay of the French, it was clear from the trading skills of the Tlingit, that this expedition was not the first to find this bay.
– Chelsea Werner-Jatzke, Content Strategist and Social Media Manager
Photos: Installation view of Close Ups at Seattle Art Museum, 2018, photo: Natali Wiseman. Puget Sound on the Pacific Coast, 1870, Albert Bierstadt, born Solingen, Prussia, 1830; died New York City, 1902, oil on canvas, 52 1/2 x 82 in., Gift of the Friends of American Art at the Seattle Art Museum, with additional funds from the General Acquisition Fund, 2000.70, photo: Natali Wiseman. Installation view of Extreme Nature at Seattle Art Museum, 2018, photo: Natali Wiseman.