Muse/News: A prescription for art, life-changing DJs, and an epic visit to the Louvre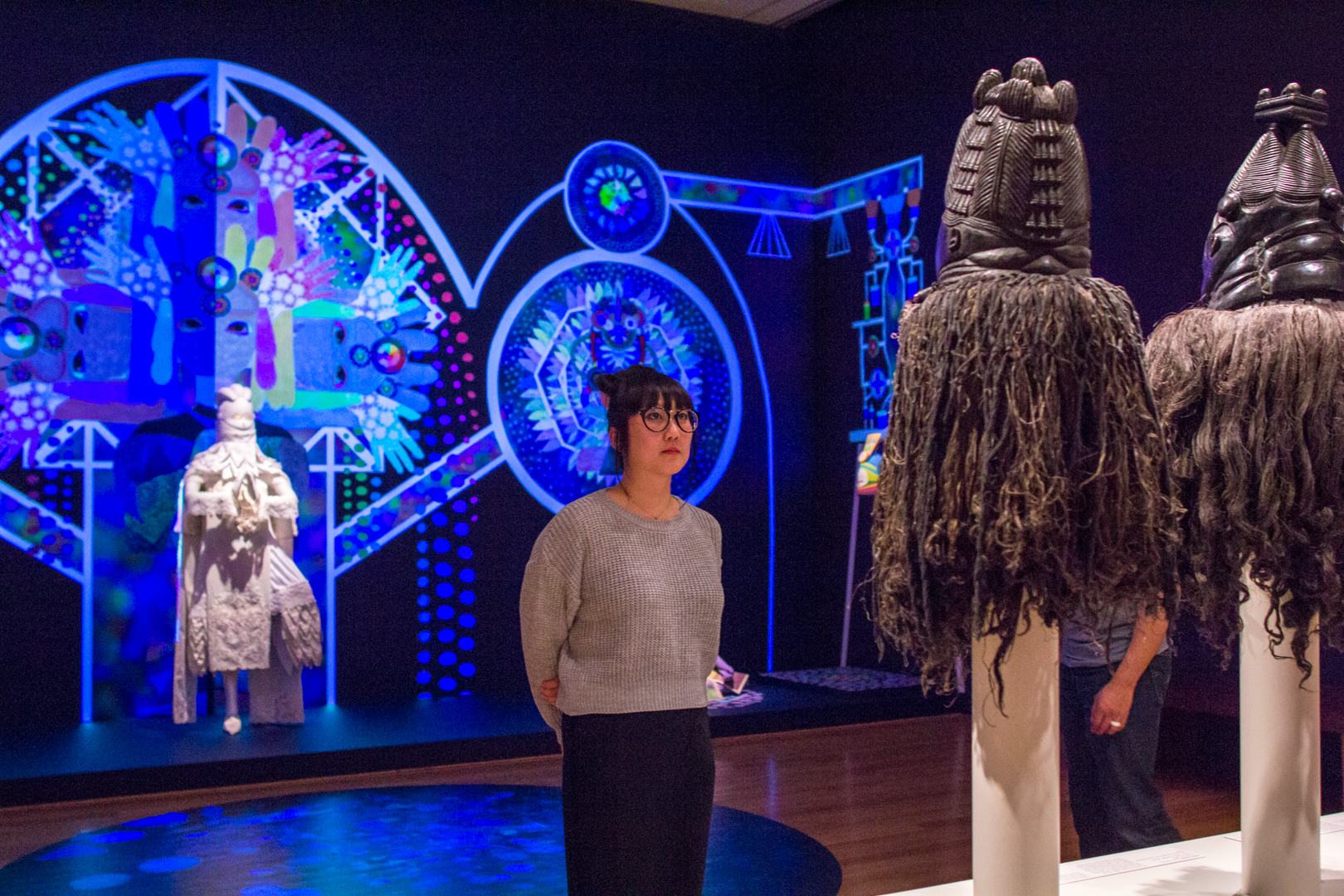 SAM News
The Seattle Times explores "why art is becoming part of doctors' education at Virginia Mason in Seattle" with a recent front page feature. The Art & Medicine program at SAM uses art education techniques to teach medical residents skills like visual literacy, empathy, and self-care.
The Stranger's Charles Mudede visits the Lessons from the Institute of Empathy installation, finding connections to the blockbuster film Black Panther and to Afrofuturism.
"These African masks, African jewelry, African clothes—made to be worn by fictional figures who run a fictional institute that deals with things like Empathy Deficit Disorder, and made to exist in real and virtual spaces—now have, for young and old Americans, a mainstream point of reference."
Priya Frank, SAM's Associate Director for Community Programs and co-chair of the museum's Equity Team, shares her reflections for the NAEA's Museum Education blog on the work of centering racial equity and creating an institutional culture shift. Priya was also a recent guest on the No Blueprint podcast and profiled in profiled in UW's alumni magazine Columns.
Local News
Don't miss this incredible story in the Seattle Times—a collaboration among writer Jerry Large, photographer Bettina Hansen, and videographer Corinne Chin—about a Seattle attorney's collection of "some ugly, some inspiring" historical artifacts.
To know Riz is to love him: The Stranger's Charles Mudede with a beautiful and convincing piece for their Queer Issue on "how DJ Riz Rollins changed Seattle."
I can't believe it's almost July. Seattle Magazine has great picks for cultural happenings next month, including an upcoming show at the Henry featuring Figuring History artist Mickalene Thomas as photographer, designer, and curator.
Inter/National News
The New York Times' Roberta Smith reviews the Met's exhibition History Refused to Die (great name!); it features work from the Souls Grown Deep Foundation, whose focus is self-taught Black artists of the American South.
Hyperallergic's John Yau takes a look at The Morgan Library & Museum's show of Wayne Thiebaud's works on paper.
"I may need to lie down." Yes, the art world and everyone else recently went—well, you know—when Beyoncé and Jay-Z released a new joint album and a video shot at the Louvre. Artnet has a good round-up on the mania.
And Finally
The art historical and cultural resonances of APES**T will live forever—but this is the reaction I laugh about DAILY.
– Rachel Eggers, SAM Manager of Public Relations
Image: Installation view Lessons from the Institute of Empathy, Seattle Art Museum, 2018, photo: Natali Wiseman.