Muse/News: SAM director to retire, found photos, and what Oprah says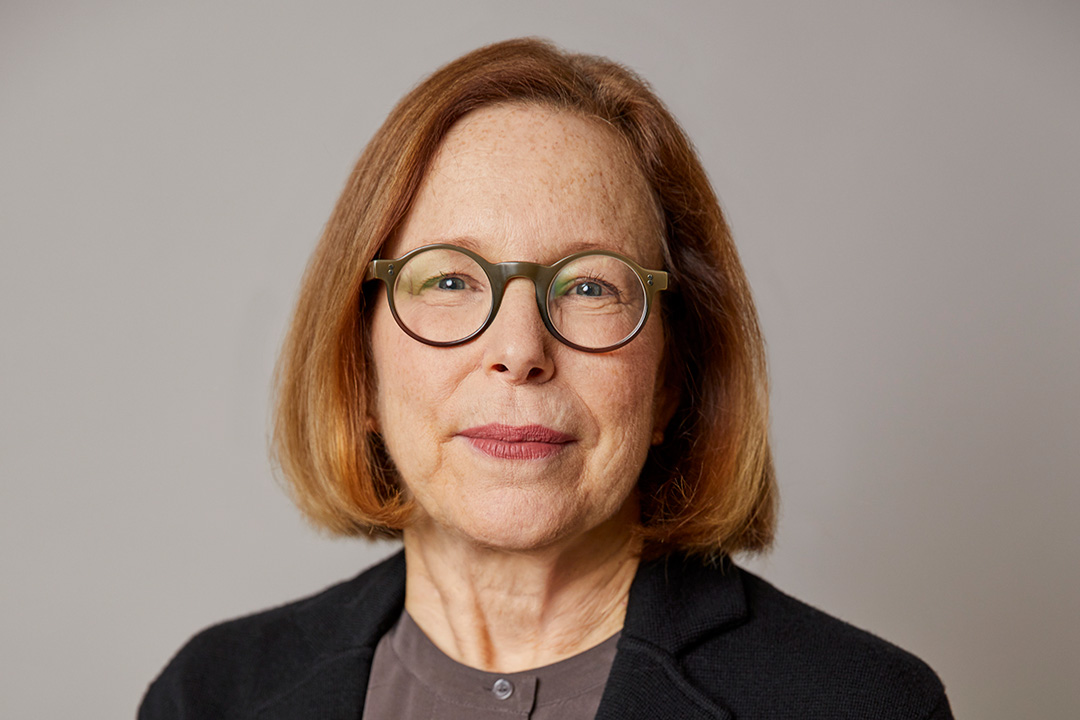 SAM News
Last week, SAM announced that Kimerly Rorschach, SAM's Illsley Ball Nordstrom Director and CEO, will retire in fall 2019 after seven years leading the institution. The Seattle Times shared the news in their Thursday print edition, featuring an interview with Kim. ARTNews, Artforum, and others picked up the news.
Sign me up: "Manipulation, melodrama, and black-and-white thrills ensue," says Seattle Met, recommending last week's selection in our 41st Film Noir Series. There are only four screenings left in the series—come get moody with us!
The Seattle Times has "everything you need to know about the hottest tickets in town" for November, including Peacock in the Desert: The Royal Arts of Jodhpur, India, and Seattle Magazine features the Peacock-inspired edition of Remix on their list of "15 Best Things To Do in Seattle in November 2018."
And finally, the November/December issue of Art Access features a review of Peacock in the Desert by art critic Susan Platt.
"The exhibition, like India itself, is full of elaborate objects, stunning color, and fascinating history."
Local News
Seattle Met's Stefan Milne sees "different takes on immersion" in two new shows: Between Bodies at the Henry and Annie Morris at Winston Wächter Fine Art.
I recently shared reviews of Bellevue Art Museum's show of found photos from the collection of Robert E. Jackson; watch ArtZone's interview with Robert about his extraordinary collection.
The November issue of City Arts is out now; the feature by Margo Vansynghel asks "what's worth saving?" as she explores the process of historical building preservation —and what values and whose stories are deemed worthy.
"The history of the everyday is worth saving along with the history of yesterday and today. In some cases, architectural preservation is self-preservation."
Inter/National News
Hey, remember our awesome For Freedoms tours? The organization that inspired them just came out with a series of photos reimagining Norman Rockwell's paintings featuring Rosario Dawson, Van Jones, and others.
Hyperallergic reviews the new show at the Asia Society Museum, The Progressive Revolution: Modern Art for a New India, charting a moment that "encapsulated avant-garde abstraction without bowing to its Western idiom."
Charles Desmarais on the "extraordinary conclusion" of the Fine Arts Museums of San Francisco's search for a new leader; Thomas P. Campbell replaces Max Hollein (… who just took over for Campbell at the Met).
"On another front, the appointment of one more white man to a powerful museum position is not likely to sit well with those who have demanded greater diversity in such jobs. That call, heard widely throughout the field, was taken up by FAMSF staff in June, when a letter signed by more than 100 employees asked the board to seriously consider women and people of color during the search."
And Finally
I have been doing what she tells me to do since I was a child and I don't intend to stop now.
– Rachel Eggers, SAM Manager of Public Relations
Photo: Scott Areman