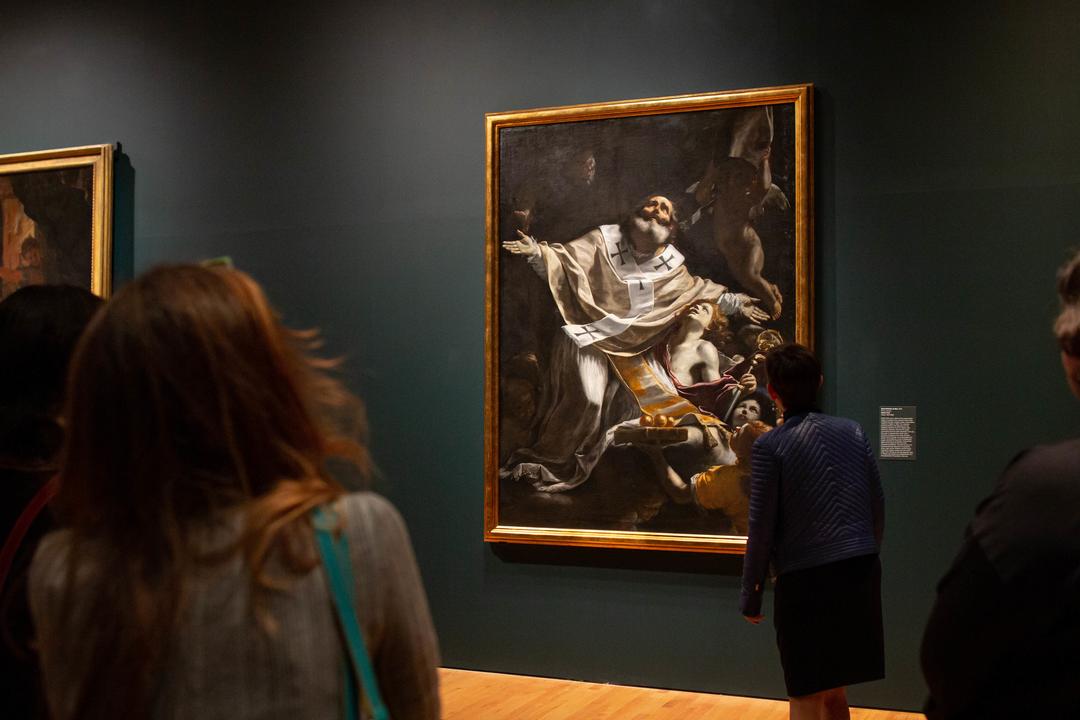 SAM News
Flesh and Blood: Masterpieces from the Capodimonte Museum continues to wow. Ashley Nelson reviews the exhibition for Seattle University's Spectator, calling it "a treat for the art enthusiasts and novices alike." And the Seattle Times includes it on their list "the hottest events" in November.
Here's London-based magazine Elephant on the symbolism of mirrors in contemporary art, with Zanele Muholi's self-portrait Bona, Charlottesville, 2015 as a jumping-off point. See it at SAM before it closes November 3.
Local News
Tantri Wija for the Seattle Times with "unusual things to do" for Halloween if you're too cool for trick-or-treating.
Who made that portrait of Earl, though? Real Change reports on the return of Earl Lancaster's landmark barbershop to the "powerful corner" of 23rd and Union.
The Stranger's Jasmyne Keimig reviews Robert William's The Father of Exponential Imagination, now on view at the Bellevue Arts Museum.
"A technically skilled draftsman, Williams's works are often psychedelic, depicting an alternate, surreal reality. Jaws unhinge so that the tongue can become a sort of beast to ride, Tarzan-like men wrestle with aliens, and hungry spirits reach toward burgers covered in demons."
Inter/National News
There will be a Yayoi Kusama-designed balloon in the Macy's Thanksgiving Day Parade this year called Love Flies Up to the Sky. Yes.
The US Army announced this week a new reserve group of curators, conservators, and archaeologists—yes, like the Monuments Men and Women—charged with protecting cultural heritage in the Middle East.
Lee Lawrence for the Wall Street Journal on the Brooklyn Museum's overhauled galleries of Chinese and Japanese art; other thematic presentations, including at the Seattle Asian Art Museum, are mentioned.
"As difficult as it can be to trace the stories and power plays behind objects, presenting a permanent collection involves the even more daunting task balancing what curators want to say with what they can, given the strengths and weaknesses of their museums' holdings. One current trend is to structure displays thematically. When the Seattle Asian Art Museum reopens in February 2020, for example, its installation will use works from different times and places to explore such common concerns as identity and worship."
And Finally
It's a Halloween tradition! Once again, here's The Pumpkin Dance.
– Rachel Eggers, SAM Associate Director of Public Relations
Image: Installation view Flesh and Blood: Italian Masterpieces from the Capodimonte Museum at Seattle Art Museum, 2019, photo: Natali Wiseman