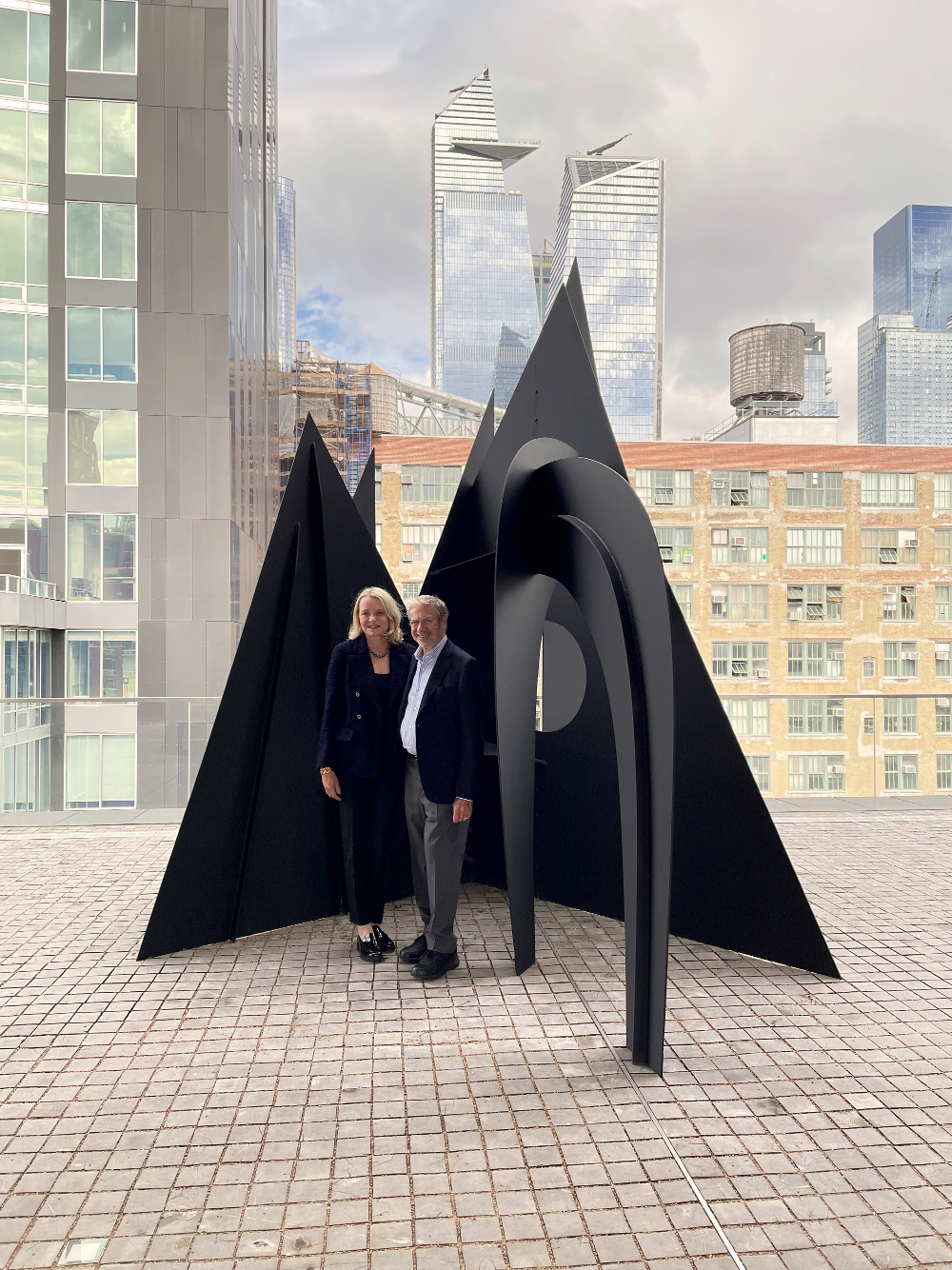 SAM News
Last week, SAM had exciting news to announce: Thanks to the generosity of Jon and Kim Shirley, one of the most important private collections of Alexander Calder's artworks will make its way to SAM!
The gift of the Shirley Family Calder Collection includes 48 of the iconic American sculptor's works and is supported by a $10 million endowment and an annual financial commitment to support Calder-related exhibitions and research. Maximilíano Durón of ARTnews and Margo Vansynghel of The Seattle Times broke the news on Tuesday morning, including a front page appearance. The Art Newspaper, Geekwire, Artdaily, and local TV and radio were all among those who joined the chorus.
Stay tuned for November, when the inaugural exhibition of all 48 works goes on view! Until then: there's so much to see at SAM, including Ikat: A World of Compelling Cloth, on view through May 29.
For Seattle Magazine, Sean Meyers explored "100 Years Of Seattle Modernism" in architecture and design, including Jim Ellis Freeway Park, the William B. Tracy House, and, of course, the Olympic Sculpture Park designed by Weiss/Manfredi in 2007.
Local News
Via the City's Art Beat Blog: Seattle's Office of Arts & Culture is in the midst of a national search for its next director. Read up about what they're looking for in this critical role and share your thoughts via the community survey link at the end.
Crosscut's Nimra Ahmad invites you to "meet 3 young PNW writers"—Azura Tyabji, Sah Pham, and Matthew Valentine—in honor of National Poetry Month.
The Seattle Times' Jerald Pierce has you covered with "6 theater productions to add to your April calendar."
"…you'll have a chance to take a trip down the yellow brick road, make an appointment with a demon barber or perhaps watch as a group of actors tries to tackle Shakespeare without knowing which character they'll play until the night of the performance. You'll also be able to see carefully crafted conversations centered on a collegiate debate, mixed-race relationships and the legendary August Wilson's life."
Inter/National News
Via Artforum: RIP to photographer Kwame Brathwaite, who died last week at the age of 85. In his work, he popularized the phrase and idea of "Black is beautiful."
Also announced in ARTnews last week: the 171 scholars and artists who will receive 2023 Guggenheim Fellowships.
Via Artnet's Min Chen: A piece of fabric discovered in a peat bog 40 years ago has finally been analyzed and revealed to be the "world's oldest piece of tartan," dating back to the 16th century. (Fun fact: a fragment of Peruvian ikat on view at SAM dates back to the 9th century!)
"'The Glen Affric tartan is clearly a piece of national and historical significance. It is likely to date to the reign of James V, Mary Queen of Scots, or James VI/I,' said John McLeish, chair of the Scottish Tartans Authority. 'There is no other known surviving piece of tartan from this period of this age.'"
And Finally
Marian Anderson sings at the Lincoln Memorial on Easter Sunday 1939.
– Rachel Eggers, SAM Associate Director of Public Relations
Photo: Jon and Kim Shirley with Mountains (1:5 intermediate maquette, 1976). © 2023 Calder Foundation, New York / Artists Rights Society (ARS), New York. Photo courtesy Jon and Kim Shirley.