A Meditative State: Tour Echo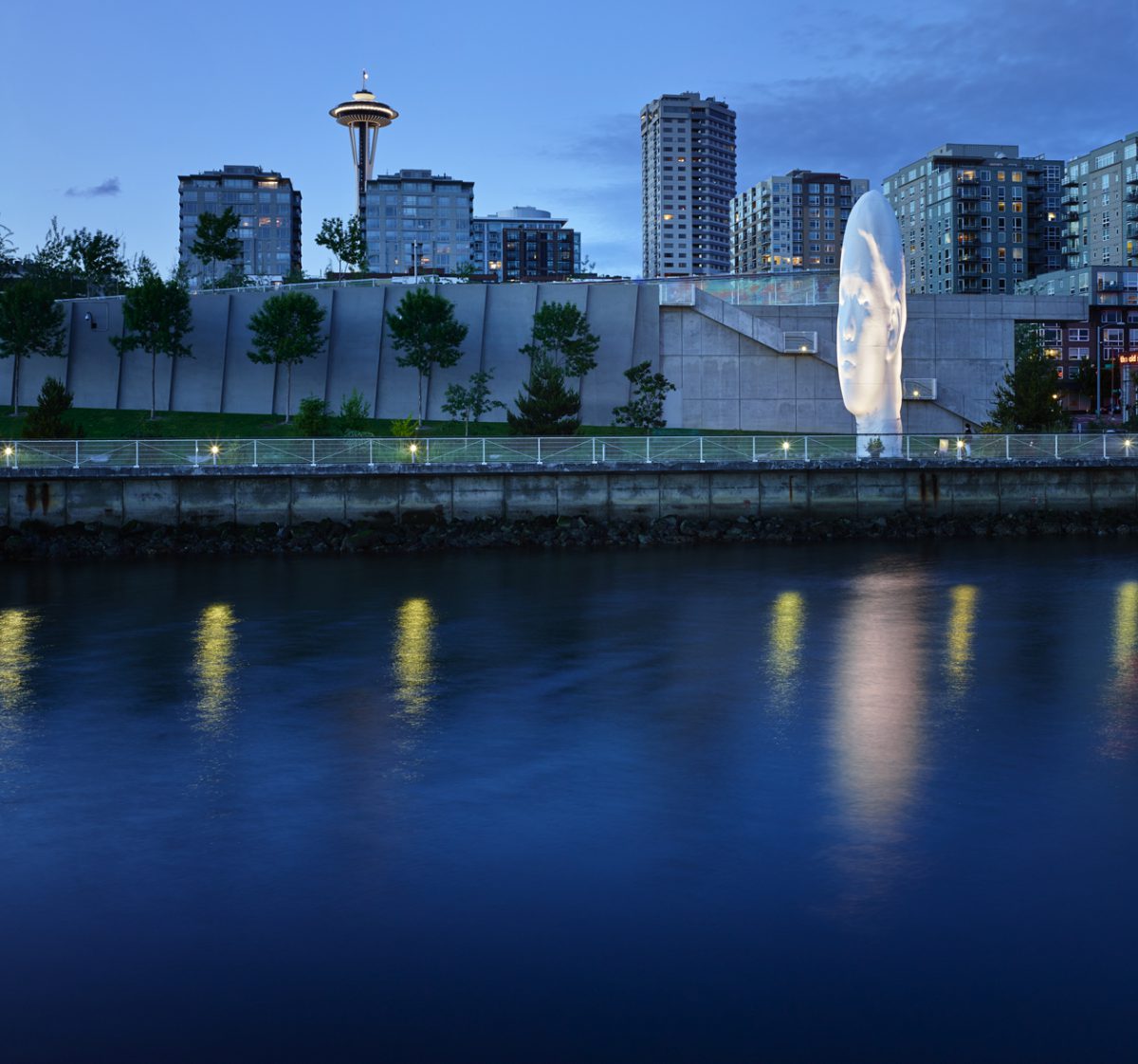 Bring your ear buds the next time you visit the Olympic Sculpture Park and take a free audio tour through some of the monumental artworks at the park! This week on the blog, we are featuring the fifth stop on the tour, Jaume Plensa's Echo.
Echo is a 46-foot-tall sculpture installed on the shoreline, made from resin and steel, and coated in marble dust. Rising from the center of the park with eyes closed, its stunning surface is luminous in daytime and at night. Jaume Plensa is a Catalan artist who lives and works in Barcelona. He has come to great prominence in the last decade with his monumental figurative outdoor sculptures. Reminiscent of memorial sculpture, Plensa has created seated figures and heads in introspective, meditative states.
The Olympic Sculpture Park features works from SAM's collection, sculpture commissioned specifically for the park, loans, and changing installations. The artistic program reflects a range of approaches to sculpture, past and present, and is designed to respond to evolving ideas about sculpture in the future.
Image: Echo, 2011, Jaume Plensa, Spanish, Born 1955, Polyester resin, marble dust, steel framework, Height: 45 ft. 11 in., footprint at base: 10 ft. 8 in. x 7 ft. 1 in., gross weight: 13,118 lb, Gift of Barney A. Ebsworth, 2013.22, © Jaume Plensa, photo: Benjamin Benschneider.