Object of the Week: Reduction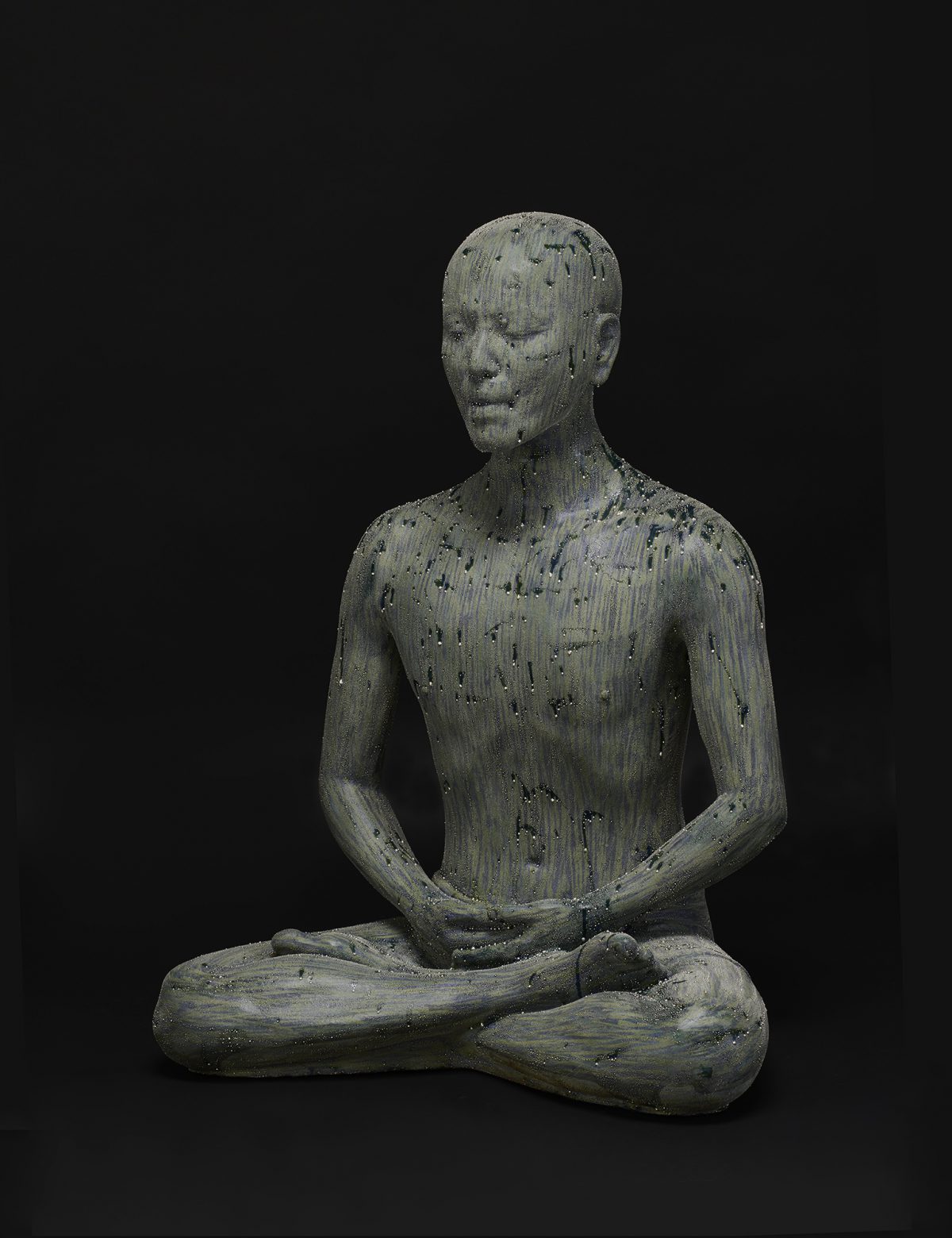 The most powerful earthquake ever recorded in Japan devastated the Tohoku (Northeast) region on March 11, 2011. The 9.0-magnitude temblor triggered a tsunami over 100-feet high, which in turn caused a meltdown at the nuclear power plant in Fukushima. Within just a few hours, several towns in the region were wiped off the map. It was horrifying.
The magnitude of the triple disaster was beyond measure, not only in terms of its physical devastation, but its psychological impact on Japanese people. Fears about radiation contamination are still present, even today. Many Japanese artists responded to the catastrophe in their own creative ways, but Kondo Takahiro (born 1958), a ceramic artist, was so shocked that he was unable to work for a while. He was compelled to think deeply about human survival and our relationship with nature.
Months later, Takahiro started making his Reduction series. Modelled on his own body, the sculptural figure sits in a meditative posture, as if in contemplation. According to the artist's own commentary, the figure is pondering what the essence of the world is. He titled the series Reduction with a suggestion that devastating events like the 3.11 disaster could diminish the Japanese people. The glittery silver drops created by his patented "silver-mist" glaze can also be understood as a reference to the radioactivity in Fukushima. Between 2012 and 2017, Takahiro created 21 life-size ceramic sculptures for the Reduction series. Even though all 21 pieces were molded in the same shape, each figure has varied glazes, affording each its own unique look. The work in SAM's collection is covered with a gray-green glaze, with a dripping bluish glaze throughout the surface—together, the combination recalls an ancient bronze vessel aged with patina.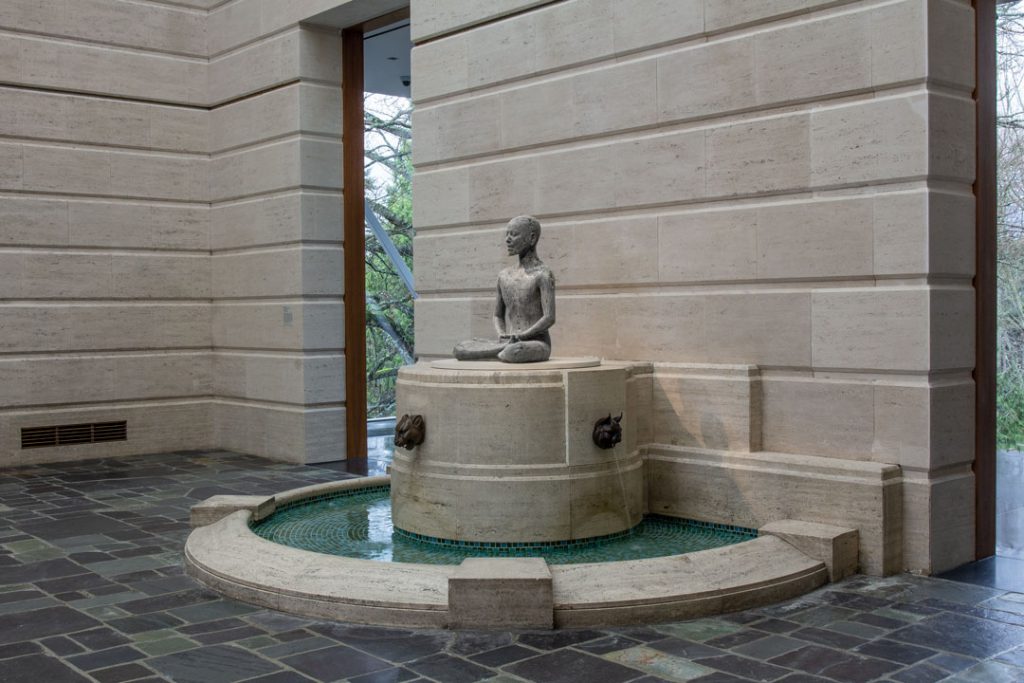 Reduction is a timely work in response to disconcerting contemporary events, but the piece is also timeless, speaking eloquently to human conditions and our relationship with nature. It is currently displayed atop the restored 1933 fountain located in the heart of SAM's Asian Art Museum: the Garden Court. Takahiro's signature "silver-mist" glaze drips down the body like falling water, echoing the trickling water in the fountain. Natural light filters through the Garden Court ceiling, altering the sculpture's color and appearance every instant. The setting resonates well with Reduction's intention of examining our relationship with nature, as well as with the artist's concept of ceramic art being a unity of water, fire, and earth.
As we commemorate the 10th anniversary of the 3.11 triple disaster, our battle against an unprecedented pandemic—one year after its outbreak—is not over. In such times of crisis, Reduction is a poignant reminder how fragile our world is, and how human beings have made it so.
– Xiaojin Wu, Atsuhiko & Ina Goodwin Tateuchi Foundation Curator of Japanese and Korean Art
Images: Reduction, 2015, Takahiro Kondo, porcelain with blue underglaze and "silver mist" overglaze, 33 7/16 × 25 9/16 × 17 11/16 in., Robert M. Shields Fund for Asian Ceramics, 2019.5 © Takahiro Kondo. Installation view Asian Art Museum, 2020, photo: Natali Wiseman.