Our Blue Planet: Five Quick Questions with Claude Zervas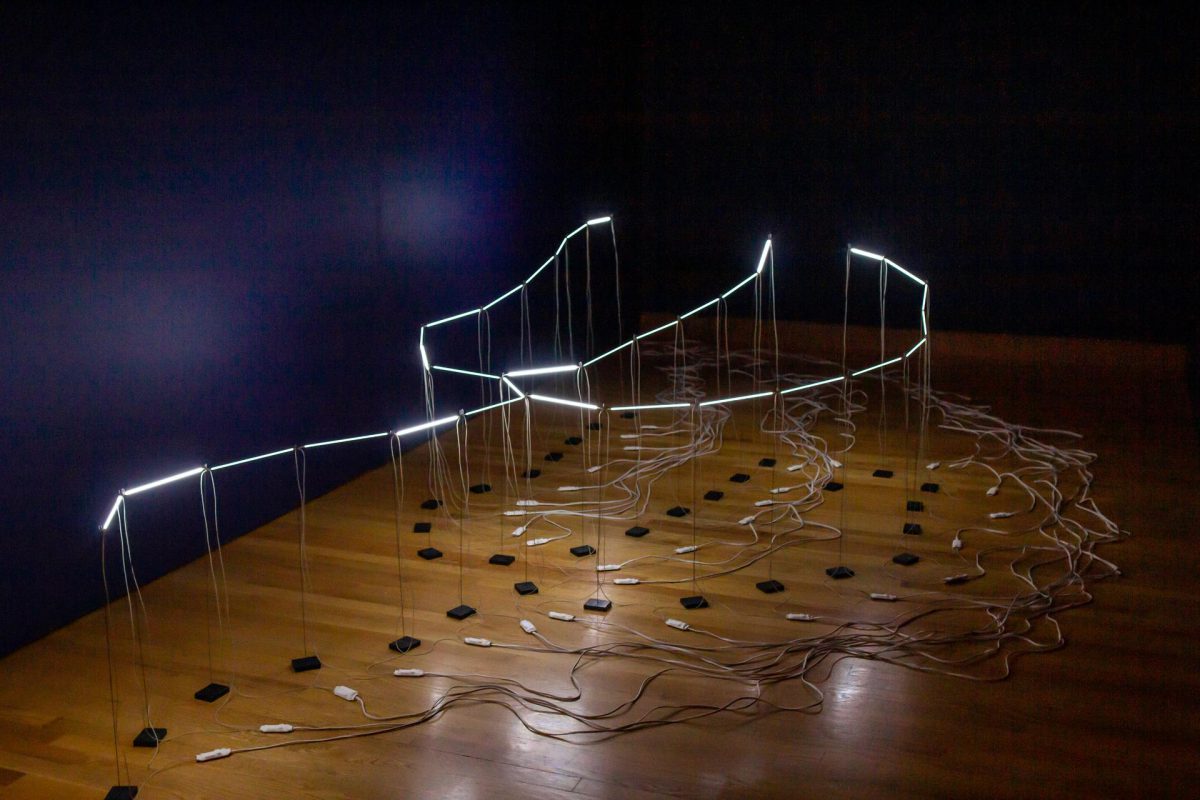 Our Blue Planet: Global Visions of Water documents the stories and histories of water in our world. Pulling exclusively from local loans and works in SAM's permanent collection, the expansive exhibition features paintings, sculptures, textiles, and multimedia works by over 70 artists from around the world. Over the next 10 weeks, we'll be talking with some of the contemporary artists involved with the exhibition about their artwork and the importance of water in their lives.
Born in 1963, Claude Zervas is best known for his light and video installations focusing on the topography and topology of the Pacific Northwest. In the 1980s, Claude attended Western Washington University to pursue a degree in geology and moved to Paris, France following his graduation. Although he spent many years working as a software engineer, Claude eventually decided to return to Washington and fully commit to his art practice and art production. Discover the story behind Claude's 2005 sculpture, Nooksack, now on view in Our Blue Planet at SAM below.
1. What is your name and where are you currently based?
My name is Claude Zervas and I am based just outside of Bellingham, Washington.
2. What is the title of your artwork and how does it fit in with the themes explored in Our Blue Planet?
The title of my work is Nooksack. It's a part of SAM's permanent collection and has previously been on view in a couple of exhibitions at the museum. When piecing Our Blue Planet together, I think the curators thought to include my work because of its connection to one of our local waters. After deciding to include my work, I worked a bit with SAM's conservation team to give the sculpture new life. We had to replace all of the lamps which proved difficult because the tiny little fluorescent bulbs I used are now, more or less, obsolete technology. Back in the day, they were used in scanners and back light for video displays but they're not used so much anymore and are getting harder to find. But, I really like the delicate and thin light that they put out—nothing else really puts out that kind of light.
3. What thoughts, ideas, and/or perspectives do you want visitors to take away from your artwork in Our Blue Planet?
Nooksack stems from this really personal relationship to the Nooksack River that I had as a kid growing up near the water. And for some reason, as an adult, I still feel a kinship to it. I'm not totally sure why, but it's a beautiful river. And this piece is an ode to the river based on my memory of it and acts as a sort of 'thank you' to it. In seeing my work, I want visitors to consider the bodies of water which exist around us and thank them for all that they do for us.
4. What other artworks in the exhibition stood out to you?
All of the works in this exhibition are incredible, but what really stood out to me was a quote I saw on the floor of the exhibition by Abby Yates. I don't know why her words so deeply affected me, but they did. Just to see a voice representing the Nooksack people and the river I care about so much was a beautiful experience.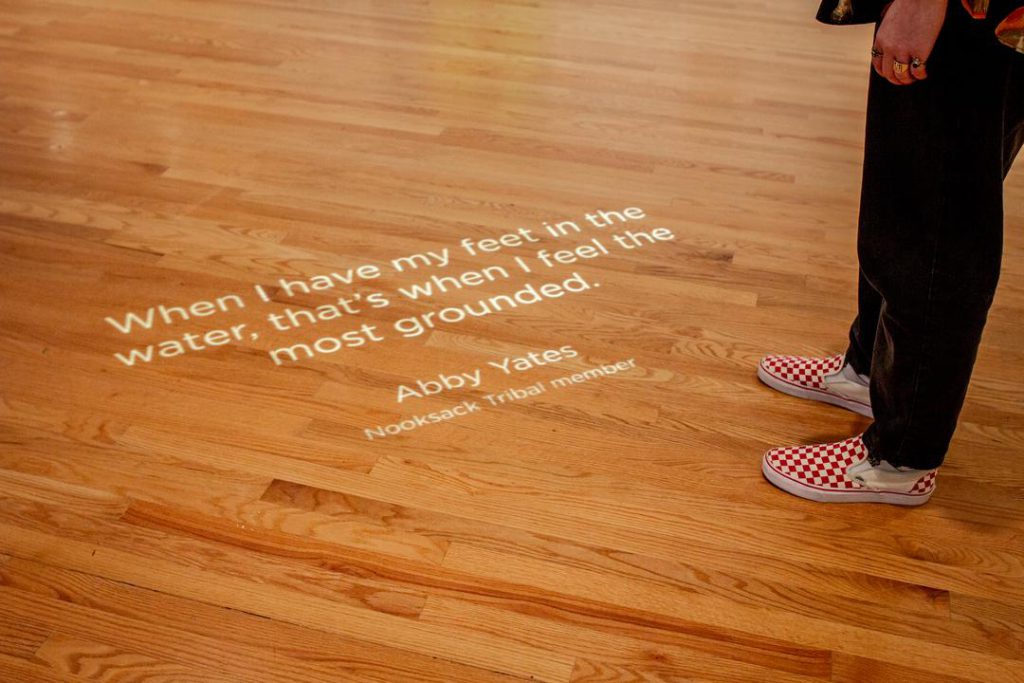 5. How do art and activism intersect? Why do you think it's important for museums like SAM to curate exhibitions around environmental and societal issues such as water?
I'm not much of an activist but I think we can all agree on the importance of water on Earth. It's hard to overstate considering we're 90% water and without it we'd all be dead. It's essential for us to continuously investigate and discuss the role it plays in our lives. Overall, I'm just pleased SAM thought it important to publicly acknowledge and highlight the various ways water impacts all of our lives—and I'm honored they decided to include my work in the exhibition.
– Lily Hansen, SAM Marketing Content Creator
Images: L. Fried & Natali Wiseman.