In the Studio with SAM Gallery Artist James Ellingboe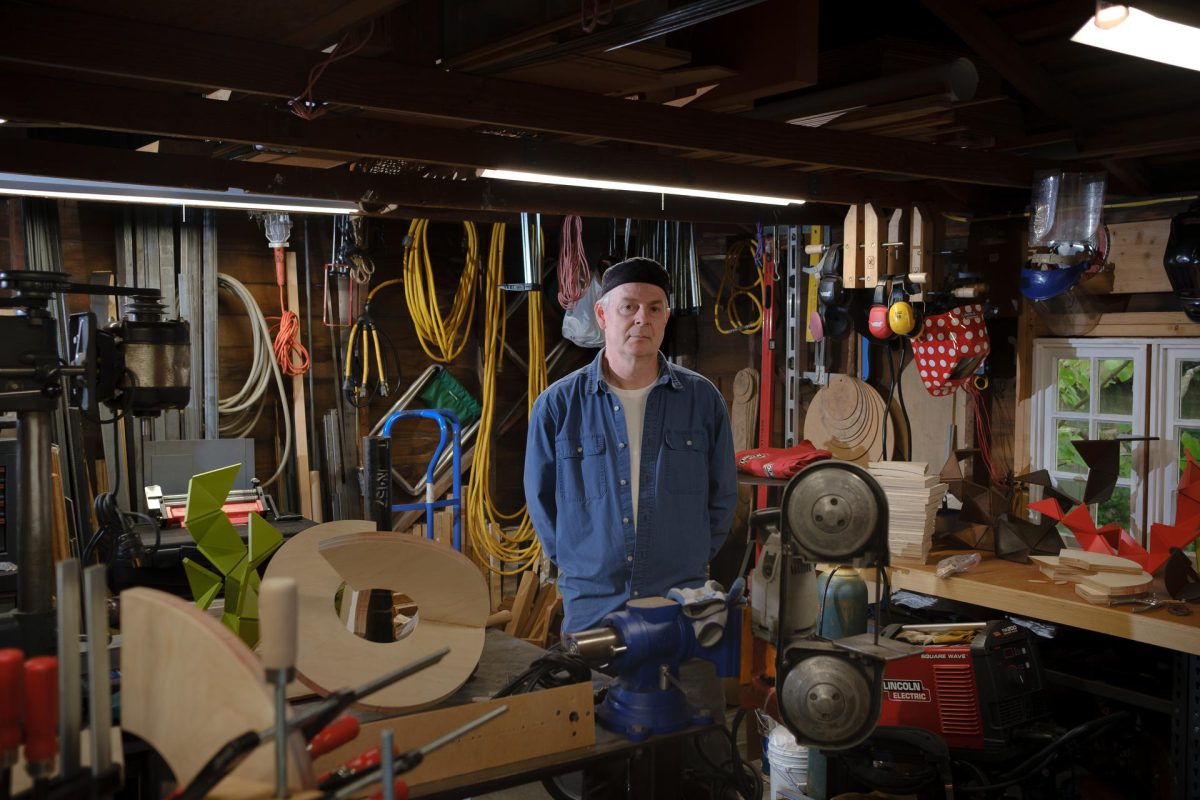 In the Greenwood neighborhood of Seattle, artist James Ellingboe has built a beautiful artist studio in his garage. The studio is filled with a wide array of machines and tools, custom-built to create sculptures inspired by math, science, and the natural world from a variety of materials.
Ellingboe has always built things, initially starting with found materials. He learned to weld during high school and created his first metal sculpture in 2004. He now commonly works with mild steel, stainless steel, bronze, and wood, and just recently began creating artworks with clay. He is constantly seeking new ways to manipulate materials in order to give form to his ideas.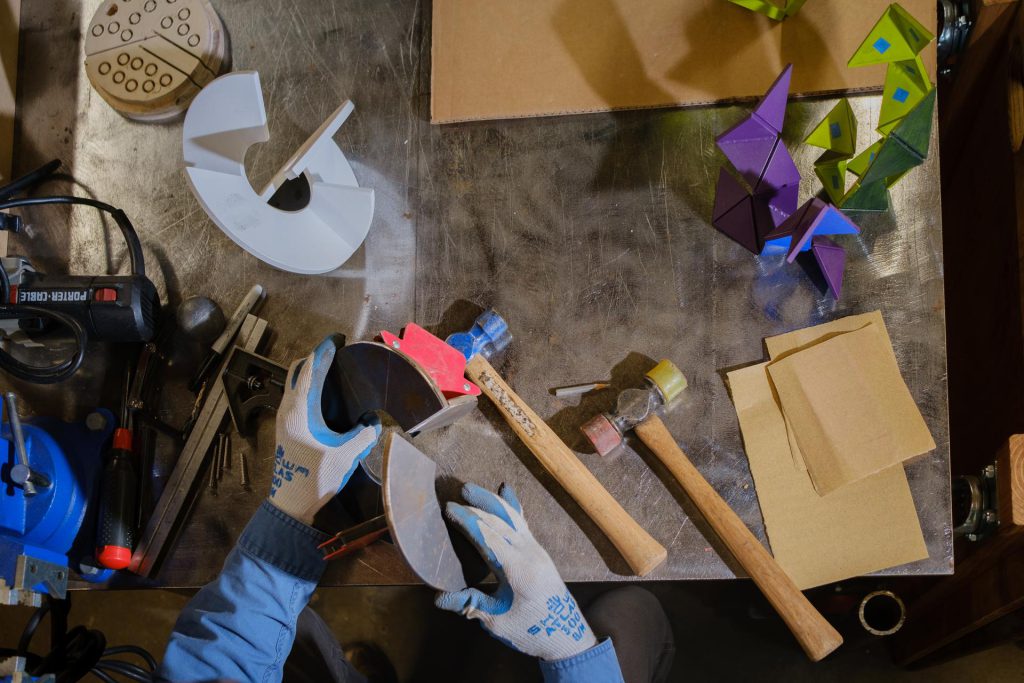 Ellingboe's sculptures explore botanical and scientific themes, often relating to cellular structures and cellular organisms. Examples of this can be seen in the sculptures in his Diatom series. The rounded sculptures in this series are a geometric manipulation of an abstracted form inspired by single-celled organisms called diatoms. The large-scale sculptures from this series are unique, while the smaller-scale sculptures are created in a limited edition of five works and sold at SAM Gallery.
Another series of artworks, titled Fractals, is created from the repetition and manipulation of a simple shape to describe the space inspired by molecular geometries. An artwork from this series, Emergence, is inspired by perennial plants breaking dormancy. The green leaves of the plant are formed by repeated triangles, reaching upwards. He creates artworks like Emergence as a unique monumental sculpture at seventeen feet tall, as well as a limited edition of five smaller sculptures standing at eight and a half inches tall. Another artwork from this series, Nebula, is inspired by nebulous cloud formations in space. Blue triangles are repeated to echo the giant clouds of dust and gas. The large-scale sculpture is fifty-two inches tall, while the limited edition smaller-scale works stand small at thirteen inches tall.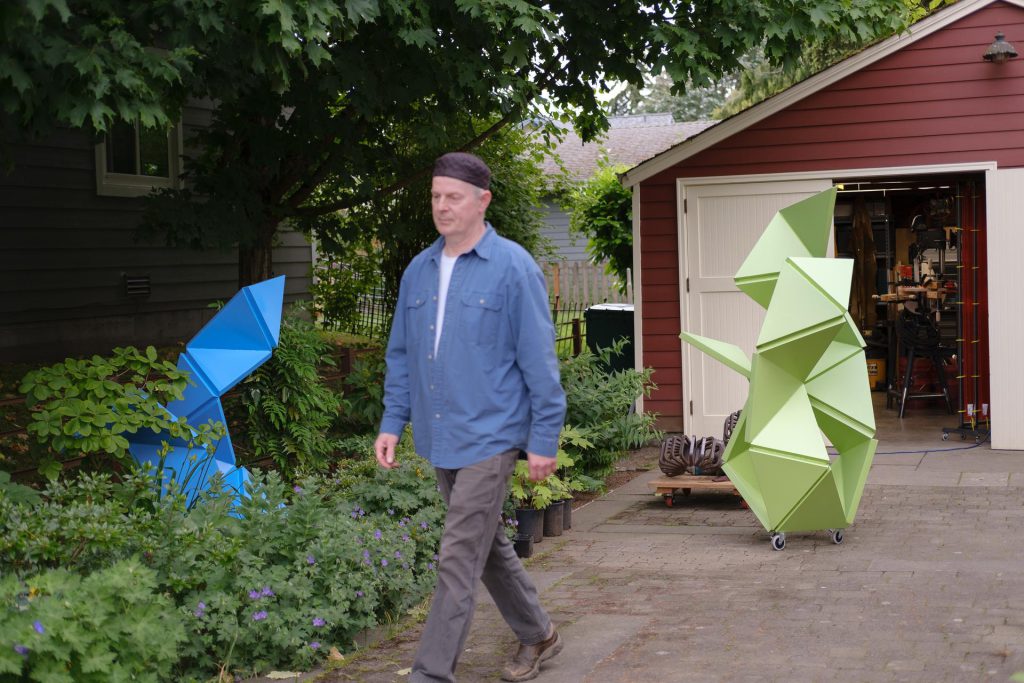 Added in January 2022, James Ellingboe is one of the most recent additions to SAM Gallery's artist roster. His large-scale and small-scale sculptures will be featured at SAM Gallery this October alongside artworks by Harold Hollingsworth. See his artwork on view at SAM Gallery in the coming months or browse his SAM artist page to get a sneak peek at what's to come.
– Pamela Jaynes, SAM Gallery Exhibition Manager
Photo: Alborz Kamalizad.