Tour the Olympic Sculpture Park's Trees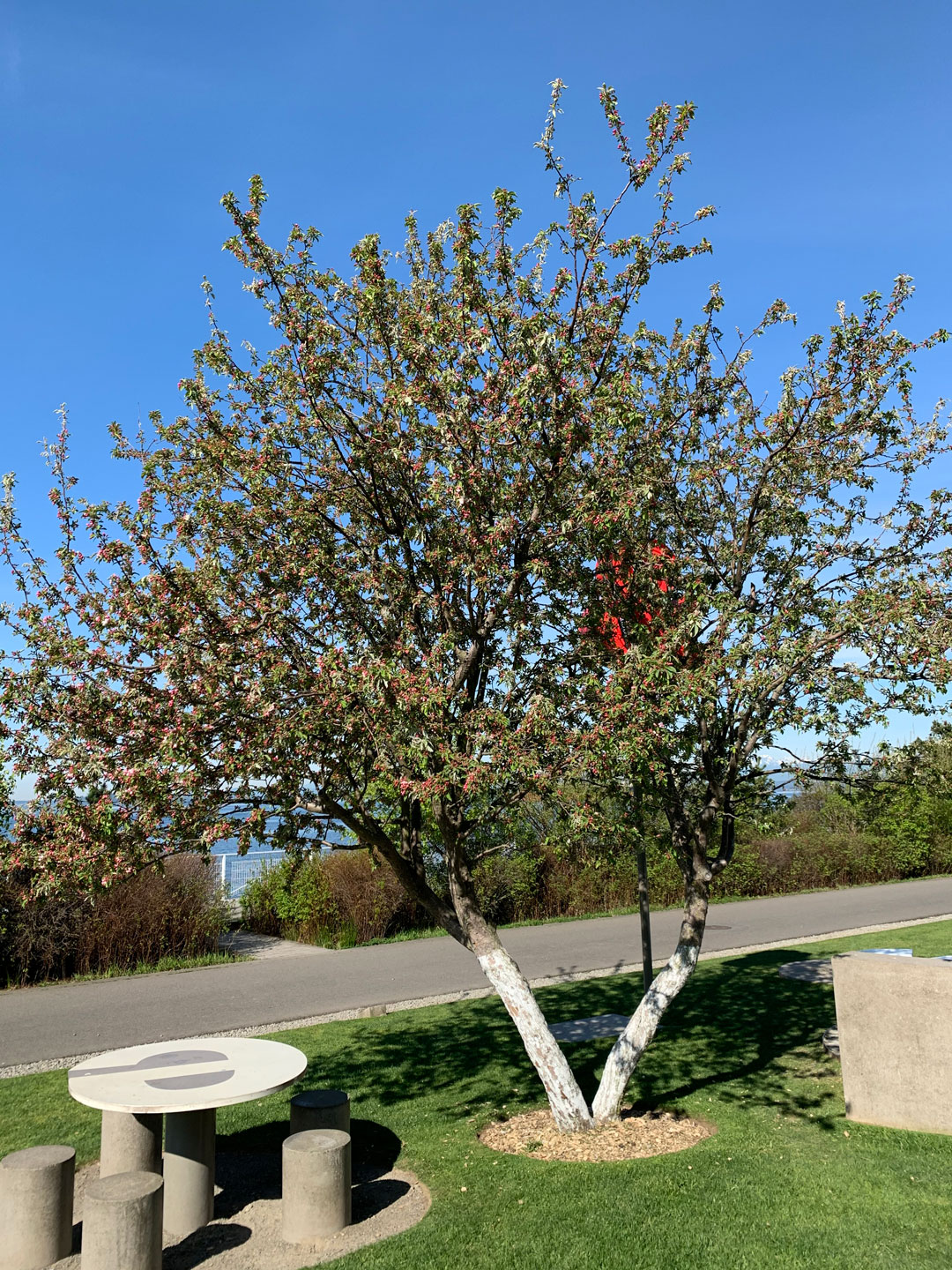 As the weather shifts toward spring many of us are staying indoors but that doesn't mean we have to miss out on the hopeful awakening of all the plant life around us. SAM 's facilities and landscape manager, Bobby McCullough, is here to give you a tour of a selection of the trees at our Olympic Sculpture Park! The park includes four distinct habitats: The Valley, the Grove, the Meadow, and the Shore. This innovative design achieves a wide range of environmental restoration goals, including brownfield redevelopment, creation of a salmon habitat, extensive use of native plantings, and the capture and use of rainwater on-site. Bobby's description below share some ways the many plants in the park contribute to making the park an important green space in downtown Seattle.
The Olympic Sculpture Park is open to the public so you can go get your fill of art and nature, we just ask that you practice proper social distancing while you do so. This is the last in SAM's series of Earth Day posts, but it's not the last of SAM's celebrations of the Earth. As we celebrate, we'd like to acknowledge that SAM is located on the ancestral land of the Coast Salish people.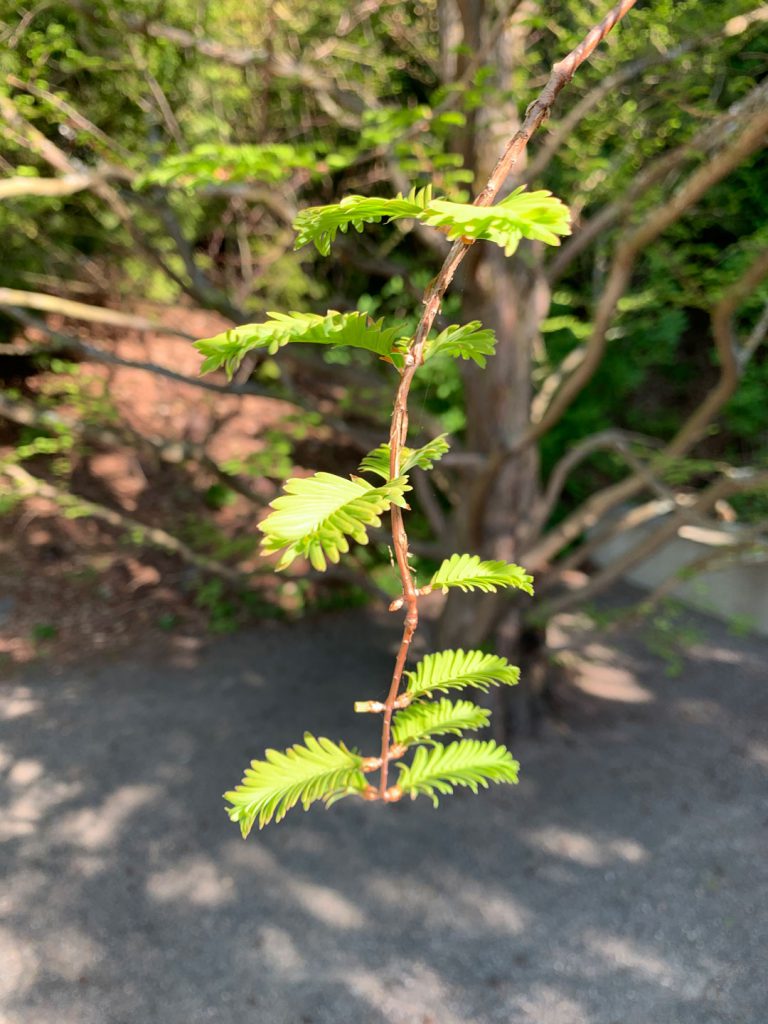 An ancient tree with an amazing story. Fossils of the needles have been found in dinosaur footprints. Thought to be extinct, it was rediscovered in China around 1944. This deciduous conifer drops all its foliage in fall after turning a beautiful golden color. A small handful of these can be seen on the valley floor.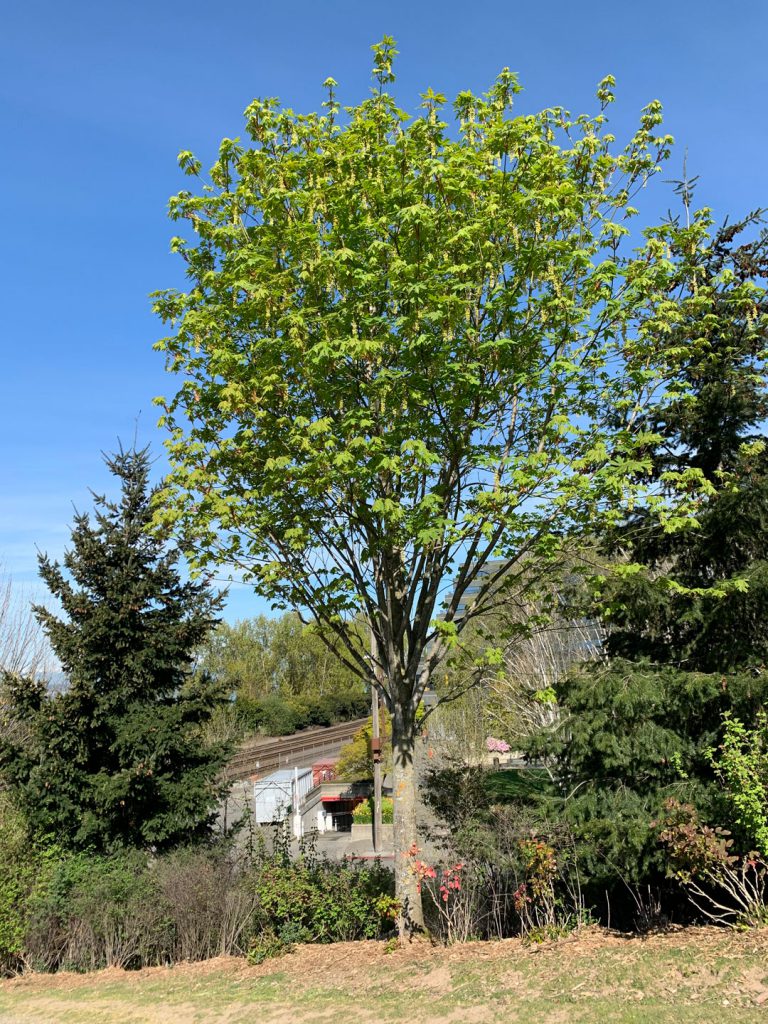 "Big" is the perfect word, as far as maples go. Nothing about this abundant species is anything but big. With leaves often the size of dinner plates, these stately trees can easily grow to 120'. Very common in many Seattle parks. The mature, gigantic canopies act as host to a variety of ecosystems. There are four of these in the sloped wedge overlooking Bay street.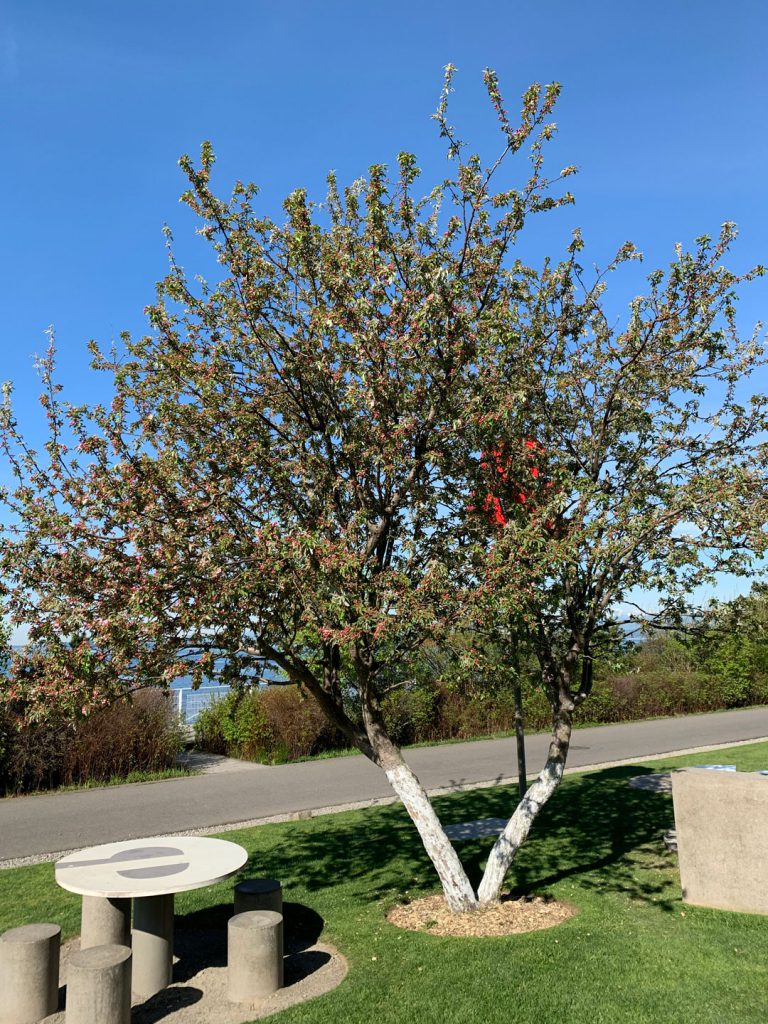 A little known tree, often merely a large shrub, is remarkably slender in form. This specimen is a unique addition, as it was chosen from the nursery of the late Richard Haag, a landscape architect who was best known for designing Gasworks Park, the Bloedel Reserve, and founding the University of Washington's landscape architecture department. This tree was procured because of its perfect "V" shaped trunks that help make Roy McMakin's Love and Loss sculpture complete.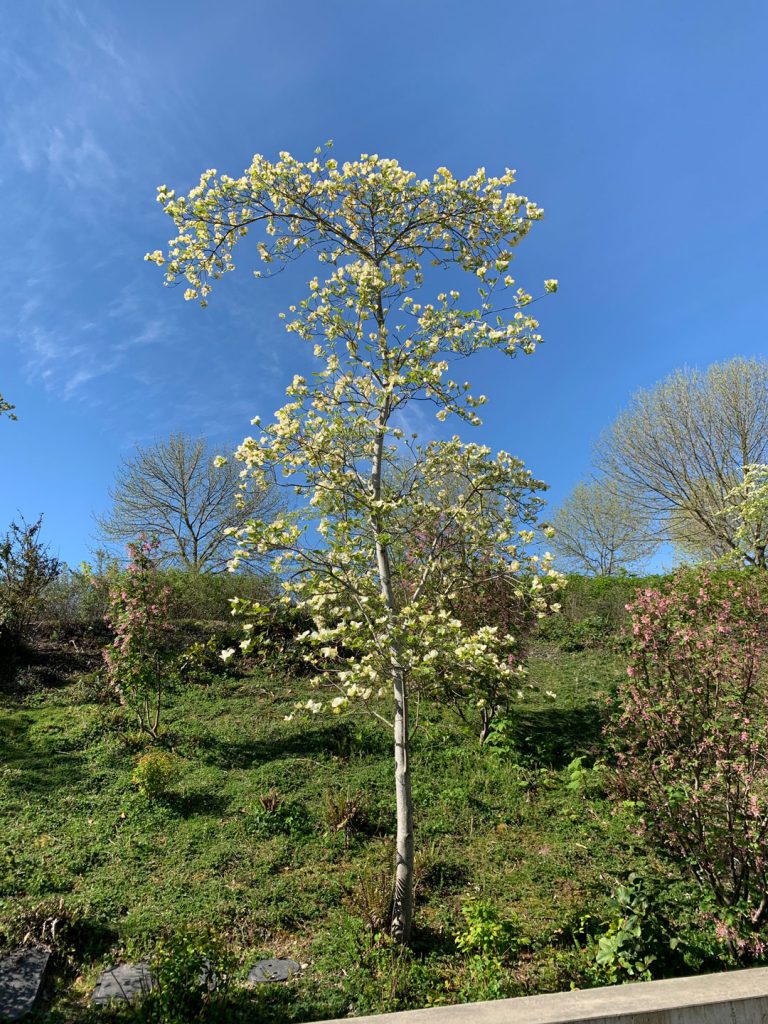 This variety is actually the Cornus "Eddies White Wonder." A hybrid of the native, it is a heavily flowering deciduous tree with large, white, rounded bracts (flowers) that appear in spring. These showy trees can be found on the west slopes of the Valley and are always a sight to behold when in bloom!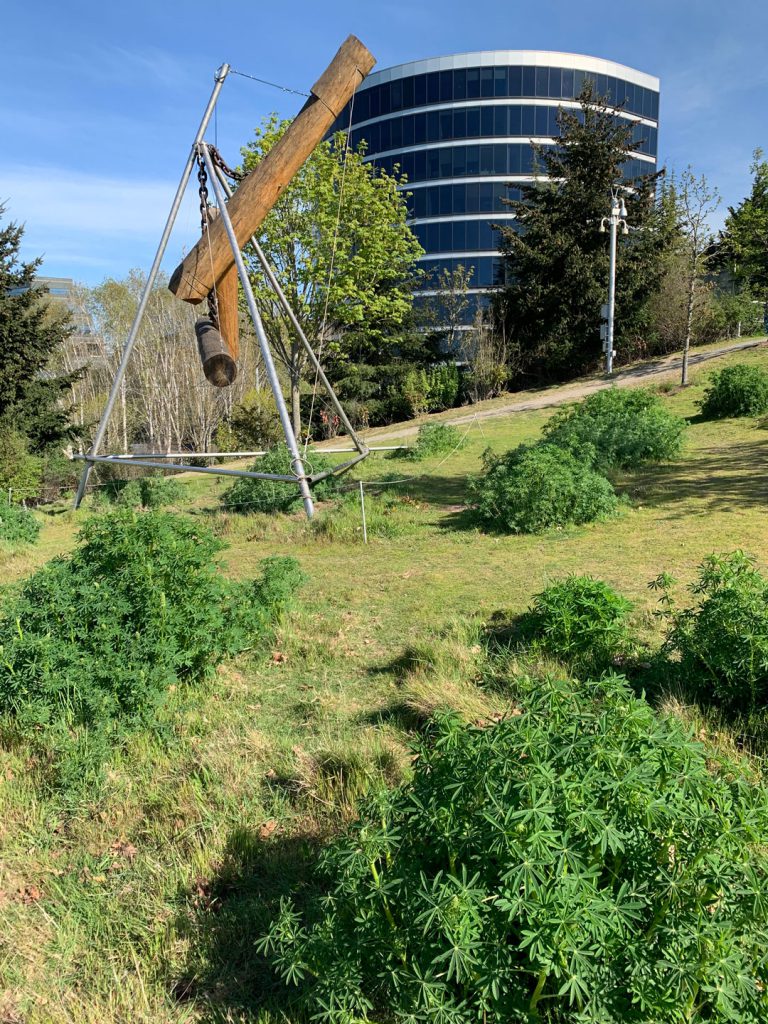 Just one of many native Lupines, this variety is an attractive semi evergreen with interesting foliage and lovely flowering stalks that we always look forward to seeing in the Meadows at the Olympic Sculpture Park throughout the summer months.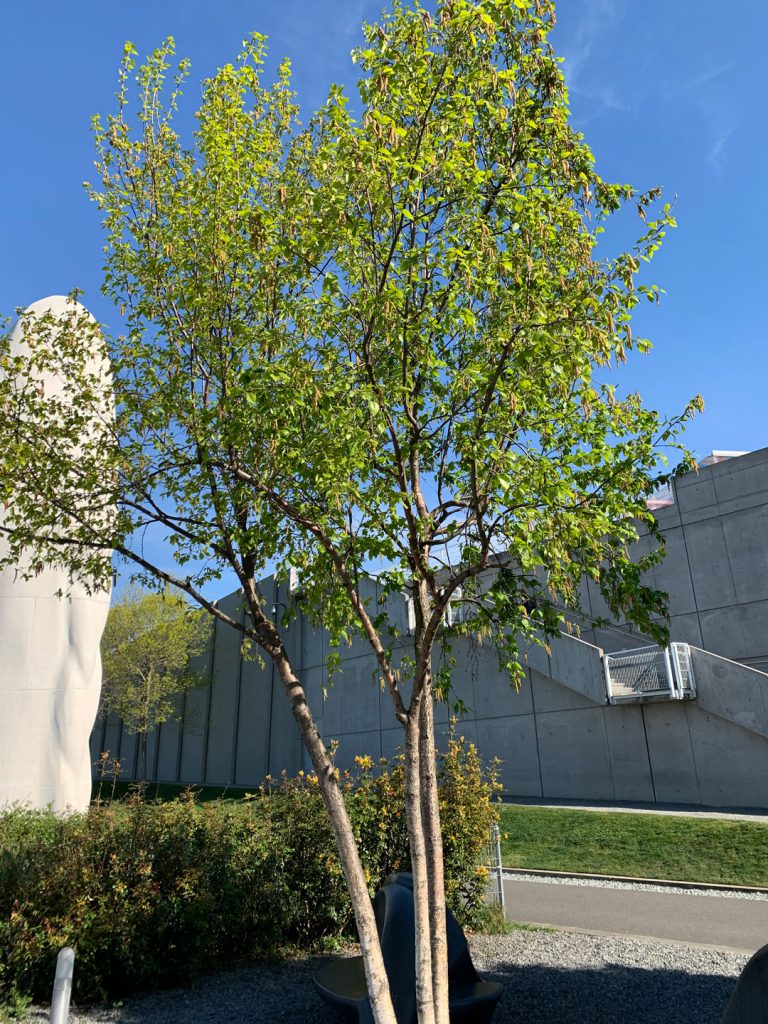 Also known as Canoe Birch or White Birch, this short lived (pioneer) species is right at home on the waterfront. It is named for its thin white bark that often peels in paper like layers from the trunk. It was once used to make canoes after being hollowed out by the Native peoples.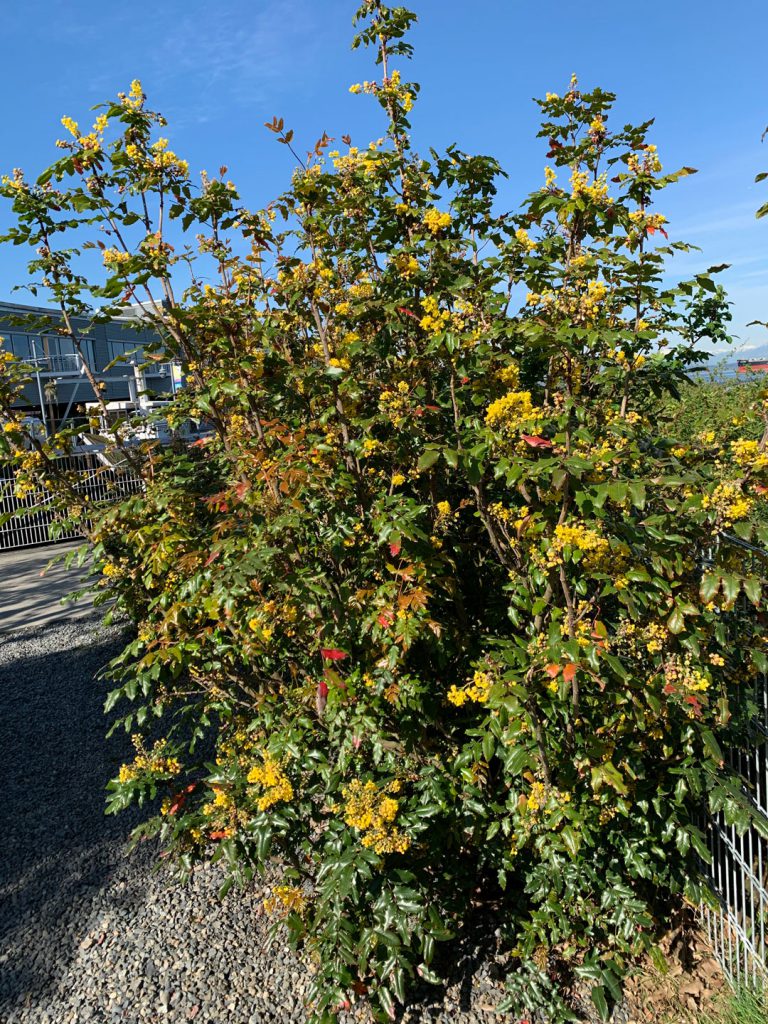 Oregon's state flower, the Oregon grape, is widely used throughout the park for its' reliable early blooms and hardiness. The long hedge that greets you upon entering the park along the west side of the Pavilion was planted during the park's second year, successfully acting as a human and canine deterrent. In their natural form, these would easily grow to 8 to 10 feet tall.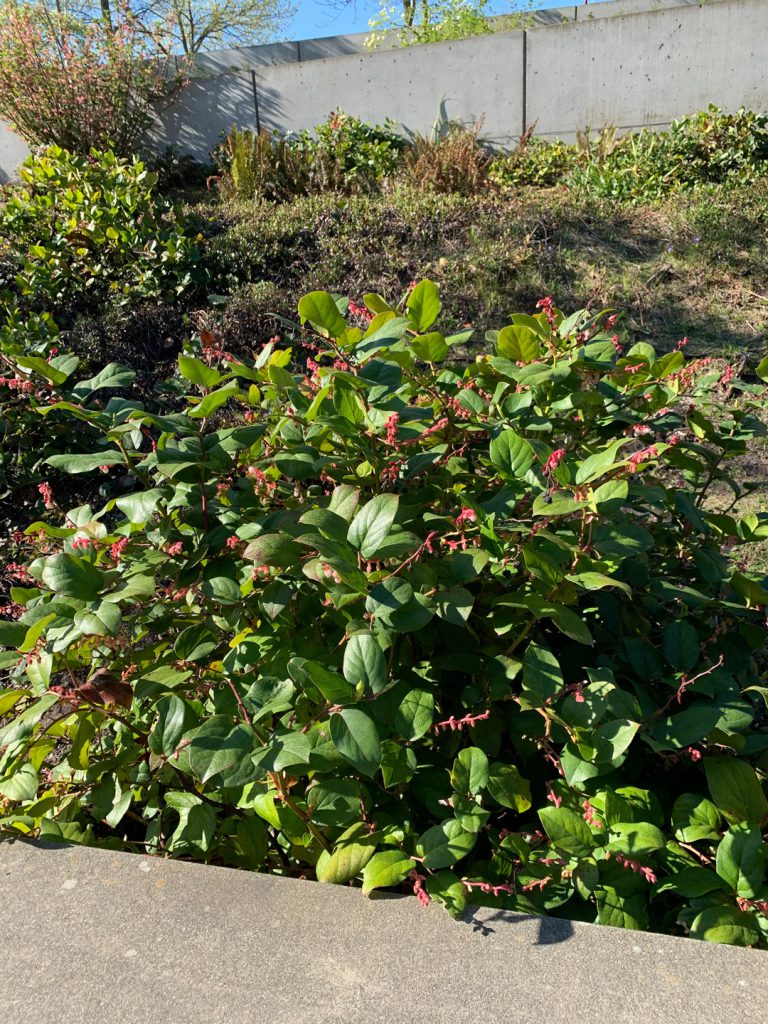 Perhaps Salal is our most important and common native shrub. Ranging from Alaska to California, it is abundant in the most widely varied habitats, and is planted in many areas of the park. April into July is the main blooming period. This gives rise to the purplish, blackish sticky berries valued by humans and animals alike often into December.
– Bobby McCullough, OSP Facilities and Landscape Manager
We are humbled by the generosity of our donors during this unique time. Your financial support powers SAM Blog and also sustains us until we can come together as a community and enjoy art in the galleries again. Thanks to a generous group of SAM trustees, all membership and gifts to SAM Fund will be matched up to $500,000 through June 30!
Photos: Bobby McCullough