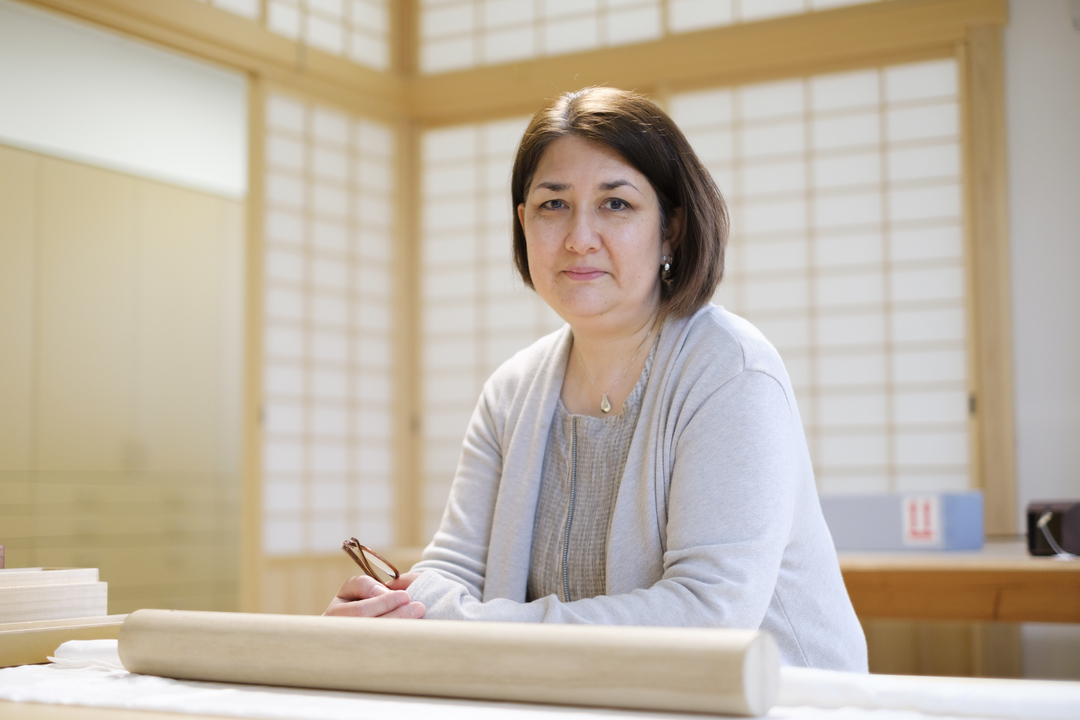 This spring, Tanya Uyeda joined SAM as the museum's inaugural Senior East Asian Paintings Conservator. A leader in conservation practice, education, and research, Tanya assumes responsibility for the care of SAM's East Asian painting collection, focusing on conservation treatments and sourcing the necessary specialized materials and tools.
Her appointment also marked the start of regular activity in the landmark Atsuhiko and Ina Goodwin Tateuchi Conservation Center, which opened as part of the renovated and expanded Seattle Asian Art Museum in February 2020. The center is one of only a handful of museum studios nationwide dedicated to the comprehensive treatment of East Asian paintings, and the only studio of this type in the western US.
Tanya comes to SAM with over 28 years of experience in art conservation, including over 20 years as a conservator of Japanese paintings at the Museum of Fine Arts, Boston. Born in Eugene, Oregon, Tanya received a Bachelor of Arts in East Asian Studies: Japanese Language and History from Oberlin College and earned a Master's Degree in Preservation of Cultural Properties from Tokyo University of the Arts. She also trained at an elite painting conservation studio in Tokyo. She is one of only four American conservators of a similar background working in a US institution, as there are no conservation training programs for East Asian paintings outside of Asia.
Just a few months into her tenure at SAM, Marketing Content Creator Lily Hansen spoke with Tanya about her short- and long-term goals, what members can expect in her upcoming Up Close With Conservators talk this fall, how she's adjusting to Seattle, and more.
---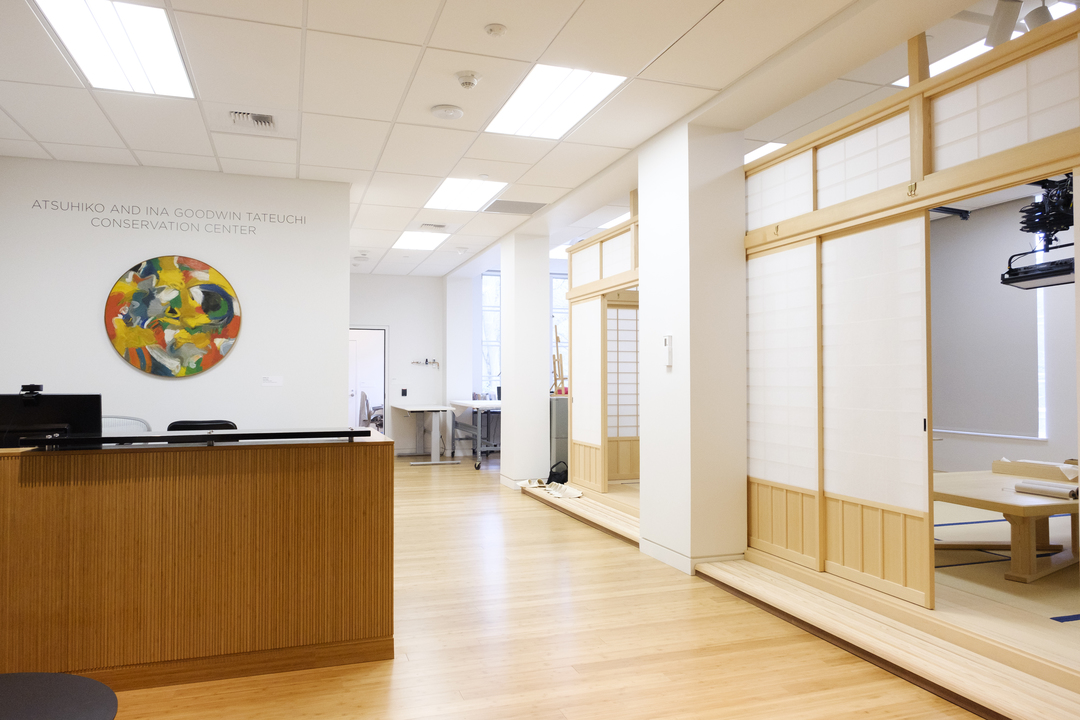 LILY HANSEN: Welcome to SAM! After spending more than 20 years in Boston, how are you adjusting to Seattle?
TANYA UYEDA: It seems I arrived in Seattle at the best time of year—I've really been enjoying this spectacular summer weather! I've settled into a home in the Ballard neighborhood and have been getting it ready in anticipation of my family relocating from Boston later this fall. It's been so nice to explore the Ballard Farmers Market every Sunday and recently took a weekend jaunt over to Bainbridge Island. I also have extended family in the area, and it has been lovely to be able to reconnect with many of them.
LH: How does it feel to be named SAM's inaugural Senior East Asian Paintings Conservator?
TU: I feel very honored to be chosen for this important new position. Before arriving at SAM, I worked at the Museum of Fine Arts, Boston, which houses one of the most important and comprehensive collections of Japanese art in the US. Most of my work on the Japanese painting collection supported large-scale touring exhibitions that were shown primarily in Japan.
I am looking forward to continuing this work at the Seattle Asian Art Museum and contributing to the preservation of, and scholarship on, the museum's East Asian painting collection. I can't wait to share my insights with members and visitors alike, and to support the care and appreciation of these important artworks throughout the entire Western Pacific region.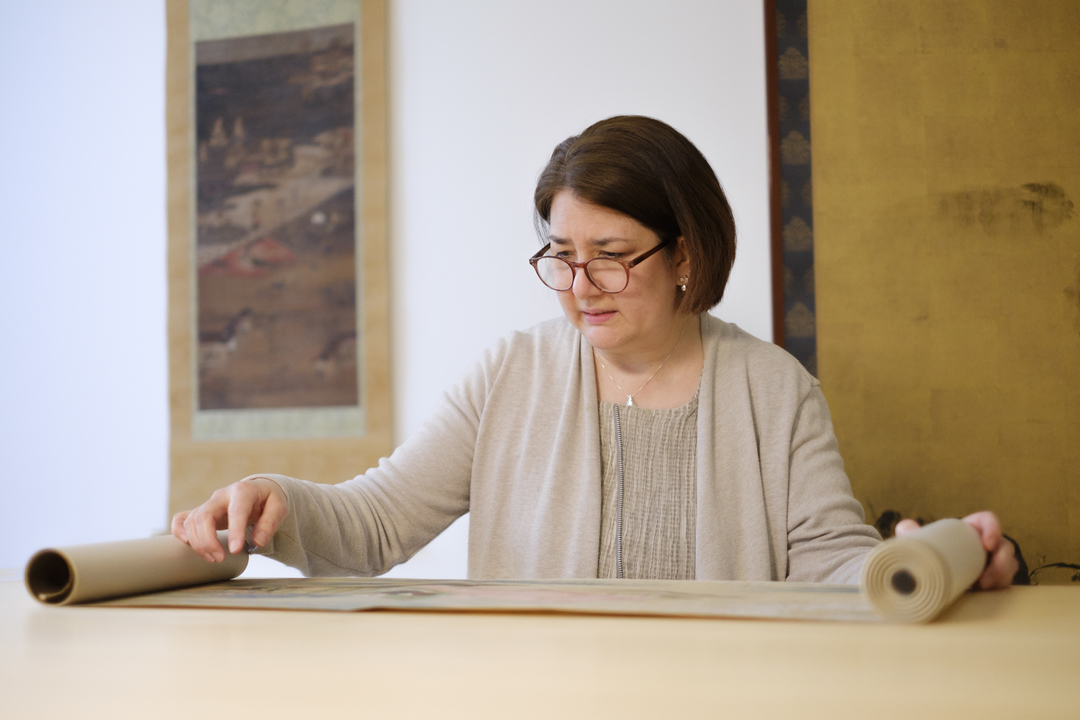 LH: What are a few of the goals you set for yourself in taking on this position?
TU: Since assuming my role, my immediate focus has been setting up the Tateuchi Conservation Center as a fully functioning conservation studio. The renovation of the Seattle Asian Art Museum included the creation of this beautiful new workspace, necessary infrastructure such as work tables, sinks, light tables, and fume hoods. The tatami mat flooring and low work tables are what you would see in a traditional Japanese scroll mounting studio, and is what I am accustomed to from my training.
In addition to the basic conservation equipment, East Asian paintings require highly specialized (and expensive!) materials and tools, such as handmade paper, woven textiles, decorative fittings, and various types of brushes, adhesives, pigments, and dyestuffs. Many of these necessary items are imported directly from Japan and China, and are becoming increasingly difficult to source due to the aging out of the artisans that produce them and a lack of younger craftsmen to replace them.
For example, there is a type of paper called "misu-gami" that is produced in the Yoshino region of Japan and provides the flexible inner structure of Japanese hanging scrolls. However, there is now only one papermaker producing it. I will be relying on the generous cooperation of conservation colleagues in Japan and the US, as well as suppliers and craftspeople, to support me as I work to outfit the Tateuchi Conservation Center and carry out the treatments we intend to complete.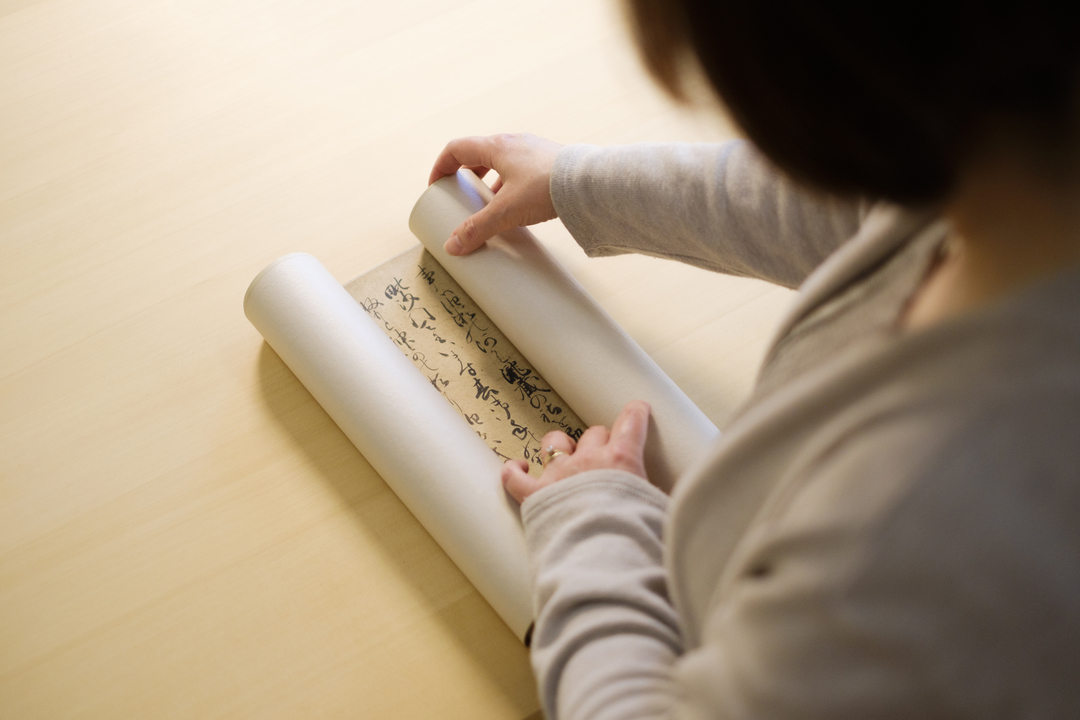 LH: The Emerging Arts Leader Internship Program is an integral part of SAM's mission to connect art to life. This summer, you welcomed Alexa Machnik as your first Emerging Arts Leader Intern in Conservation. What has it been like working with Alexa? Do you intend to take on more interns in the future?
TU: I was very fortunate to meet Alexa and convince her to spend the summer with me in Seattle before she begins a fellowship with the Los Angeles County Museum of Art this fall. As a Mellon Foundation Fellow at the Institute of Fine Arts, New York University and a fourth-year student in the university's MA/MS program in art history and conservation, she also has extensive working experience at institutions such as the Yale University library and Metropolitan Museum in New York.
The primary focus of Alexa's internship has been to work alongside me in building eight new karibari, or drying boards, for the studio. These boards are an essential component of every East Asian painting conservation and mounting studio. They consist of a wooden lattice undercore and feature up to 11 layers of handmade paper pasted in specific configurations on either side to provide a sturdy and breathable, yet lightweight surface for stretch drying and flattening artworks during treatment. It is a time consuming and physically demanding task, and I am grateful to have Alexa's assistance! Building the boards is also excellent training in the use of brushes and knives, different thicknesses of paste, and the preparation of various types of handmade paper. She is also helping me process an important series of artworks gifted to SAM at the bequest of longtime benefactor, the late Frank Bayley III, as well as designing new display apparatus for upcoming gallery rotations at the museum.
My hope is that the Tateuchi Conservation Center will serve as a training resource for future conservators of Asian art, as coursework in East Asian painting conservation is not an area of study offered in North American or European graduate conservation programs. Training in this field is still largely apprenticeship-based, taking place in private studios across Japan, China, Taiwan, and Korea. As a result of their unusual formats, Asian paintings require dexterity, specialized tools, refined aesthetic sensibilities, and linguistic, cultural, and historical knowledge. In the US, the field tends to attract students with a background or interest in paper conservation. These include so-called pre-program students (those seeking admittance to North American conservation programs) or recent graduates from these same programs. Occasionally, students with academic or practical training from Asia are considered as well.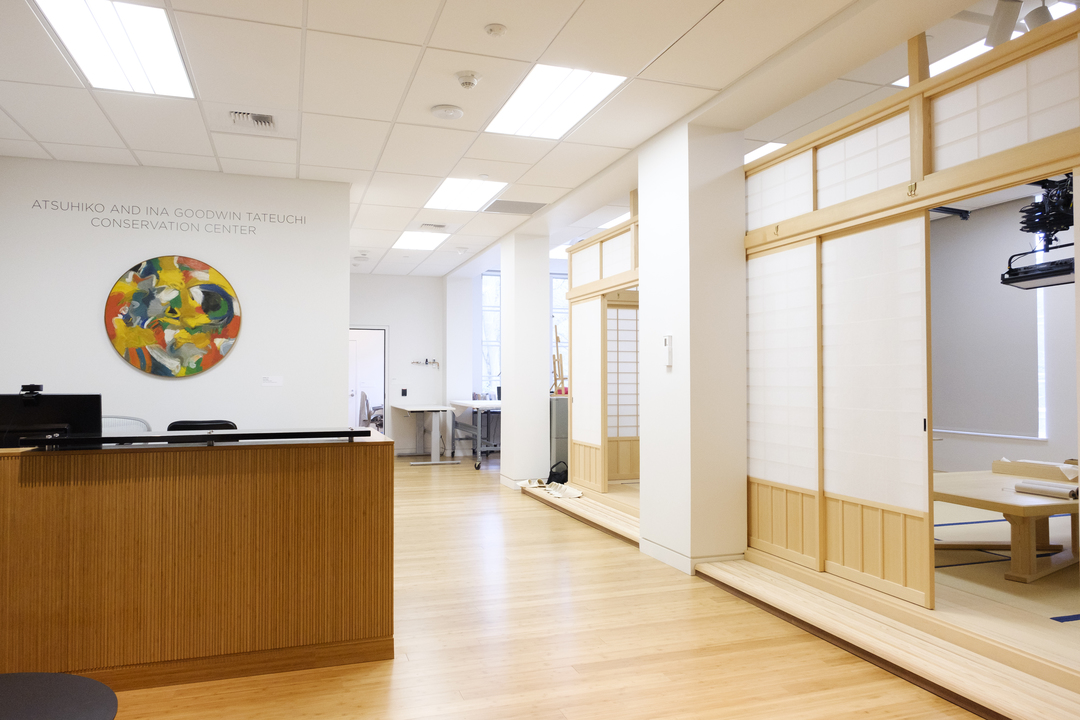 LH: This fall, SAM will launch Up Close with Conservators, a members-only lecture series offering an in-depth look at the conservation work taking place at the museum. For the inaugural lecture, you'll be in conversation with SAM's Jane Lang Davis Chief Conservator Nick Dorman. What can SAM members expect to hear in your discussion with Nick?
TU: Up Close with Conservators is an exciting opportunity to highlight the individuals who make up SAM's conservation team and to share the details of our work with the public. We chose to title the series "Up Close" because much of our work begins with a close examination of the objects. We look forward to educating members on the works of art in our care, sharing our discoveries, explaining how we assist the museum's curators in interpreting the artistic intent of each artwork's creator, and articulating how best to handle, store, and preserve art for future generations.
In our lecture, Nick and I will discuss the museum's long journey to establish the Tateuchi Conservation Center at the Seattle Asian Art Museum, and what the role of this new resource will be for the understanding and preservation of the important East Asian collections in the West Coast region. I will also be giving a brief overview of the kind of work that will take place in the studio, and what conservation of East Asian paintings looks like. It will be my first opportunity to speak to SAM's members and is sure to be a engaging conversation.
– Lily Hansen, SAM Marketing Content Creator
Photos: Alborz Kamalizad.