Muse/News: We heart Asian art, holding down the fort, and a zoo-riffic museum visit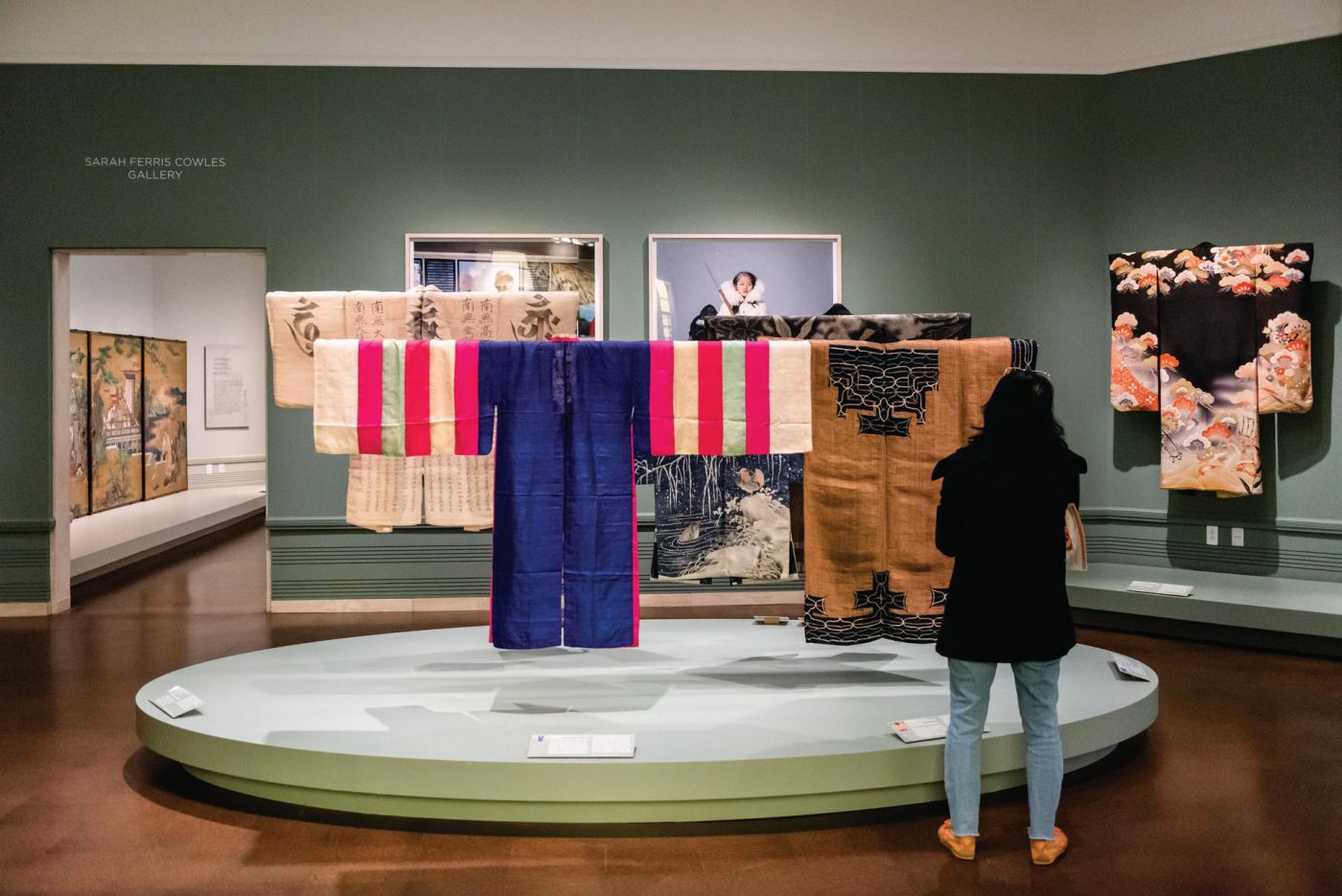 SAM News
The May/June issue of Hong-Kong based magazine Orientations is out, and the reimagined Asian Art Museum is the cover story. "Flip" through the digital edition to page 46 to read the essay by SAM curators Foong Ping and Xiaojin Wu, along with consulting curator Darielle Mason.
This week, Stay Home with SAM sends love letters to Seattle's Chinatown-International District, explores the major-ness of Kehinde Wiley, and gathers under the light installation of Kenzan Tsutakawa-Chinn.
Teen Tix reviewers spend some time navigating the "well-written" and "brilliant" SAM Blog and share this review.
"The piece was captivating. This sentence put what I originally thought were just a couple whimsical cement radios into a bizarre and uncanny context, something that, without an entire article to accompany it, a run of the mill museum exhibit could not have done."
Local News
Crosscut's Margo Vansynghel talks with artist Monyee Chau, who created a poster to buoy up the Chinatown-International District in response to an increase of anti-Asian racism.
Seattle Met's Steve Luikens has some great recommendations for "what to stream in Seattle this week," including herstory lessons, dystopian film, and Samantha Irby.
Real Change's Ashley Archibald on Totem Star, a recording studio and music workshop for youth, and how it's continuing to mentor its young artists remotely.
"Opening the online platform has helped with the isolation of the lockdown, giving structure to a week when days blur together in a miasma of monotony. 'It's a consistent thing we look forward to in our days,' Amina said. 'It's been hard, but they've been making it easier, for sure.'"
Inter/National News
23 mayors across the US—including Seattle's Jenny Durkan—signed a joint letter to Congress urging the government to provide more aid to artists, arts workers, and cultural organizations in the next federal stimulus package, reports Artforum.
"Holding down the fort": Artnet's Sarah Cascone looks at the guards, groundskeepers, and collection managers still working on-site at closed museums.
The New York Times' Thomas Rogers explores how some European museums are reopening and reinventing themselves during the pandemic.
"It has largely been up to the institutions to iron out the details, including whether to require masks. For museum directors, this involves balancing public safety against the desire to allow people to freely engage with art; for visitors, this means navigating a patchwork of new rules."
And Finally
"They seemed to react much better to Caravaggio than Monet."
– Rachel Eggers, SAM Associate Director of Public Relations
Photo: Robert Wade