Muse/News: Fall Into Frisson, Black Papers Unite, and Guston For Real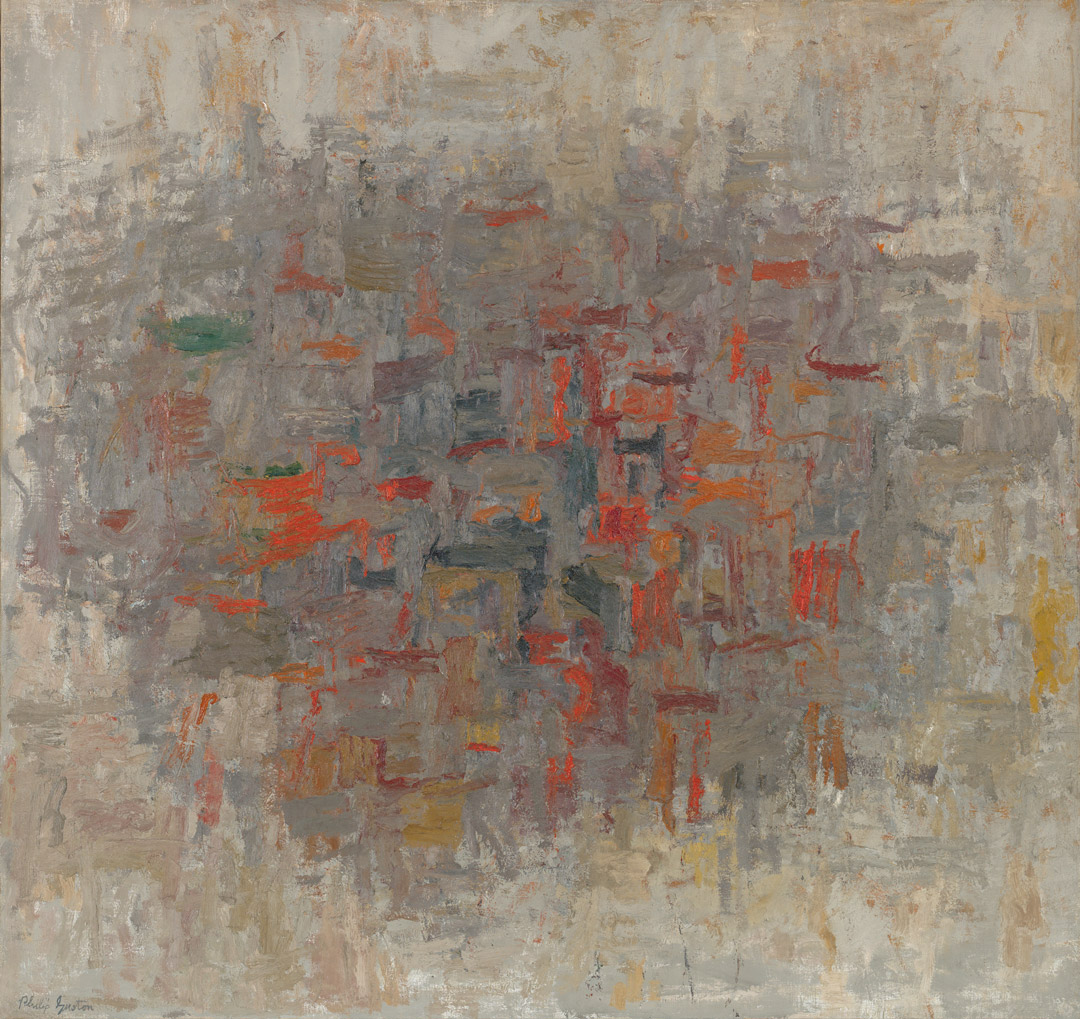 SAM News
Crosscut presents its fall arts preview, with an asterisk in case of COVID-related changes. Among their picks to pencil in: Frisson: The Richard E. Lang and Jane Lang Davis Collection at the Seattle Art Museum, which debuts the recent gifts of pivotal Abstract Expressionist works of art (Krasner! Guston! Rothko! And more!).
Local News
The Seattle Times' David Gutman reports on the $20 million in federal COVID-19 recovery funds that King County will distribute to theaters, music venues, clubs, and other artistic spaces.
Seattle Met's fall fashion spread celebrates the return of performers to the stage with theatrical looks (all the world's, etc.).
The Seattle Medium is one of 10 Black newspapers in the US that have come together in a "new online collaborative" called Word In Black, reports Ernie Suggs of the Atlanta Journal-Constitution.
"The 10 different publishers 'sometimes have different mindsets, different politics, and they live in different parts of the country'…said [Nick] Charles. 'But their affection and love for communities are what binds them. Collaboration is going on because people realize that to survive and to meet our mission as journalists, we have to band together.'"
Inter/National News
Shanti Escalante-de Mattei for ARTnews on the new artist residency on Long Island for Black, Indigenous, and POC creators, created by Jeremy Dennis in his family home.
On Artnet's Art Angle Podcast: Four artists (Naomi Ben-Shahar, Monika Bravo, Simon Eldridge, and Jeff Koenigsberg) who were participating in the World Views Residency during 9/11 reflect on their experiences.
The New York Times' Roberta Smith on Philip Guston: 1969-1979 at Hauser & Wirth.
"These paintings have their amusing aspects as images; their enthralling, startling qualities as fields of manipulated paint; and their painful auras as ridiculous yet heart-rending pictures of the hell that is being an artist, or maybe just the hell that was being Philip Guston."
And Finally
An update on Cotton Candy Girl.
– Rachel Eggers, SAM's Associate Director of Public Relations
Image: To B.W.T., 1952, Philip Guston, American (born in Canada), 1913–1980, oil on canvas, 48 1/2x 51 1/2 in.Seattle Art Museum, Gift of the Friday Foundation in honor of Richard E. Lang and Jane Lang Davis, 2020.14.10 © The Estate of Philip Guston. Photo: Spike Mafford /Zocalo Studios. Courtesy of the Friday Foundation.