Muse/News: Support Arts, Depression-Era Shakespeare, and a Posthuman Biennale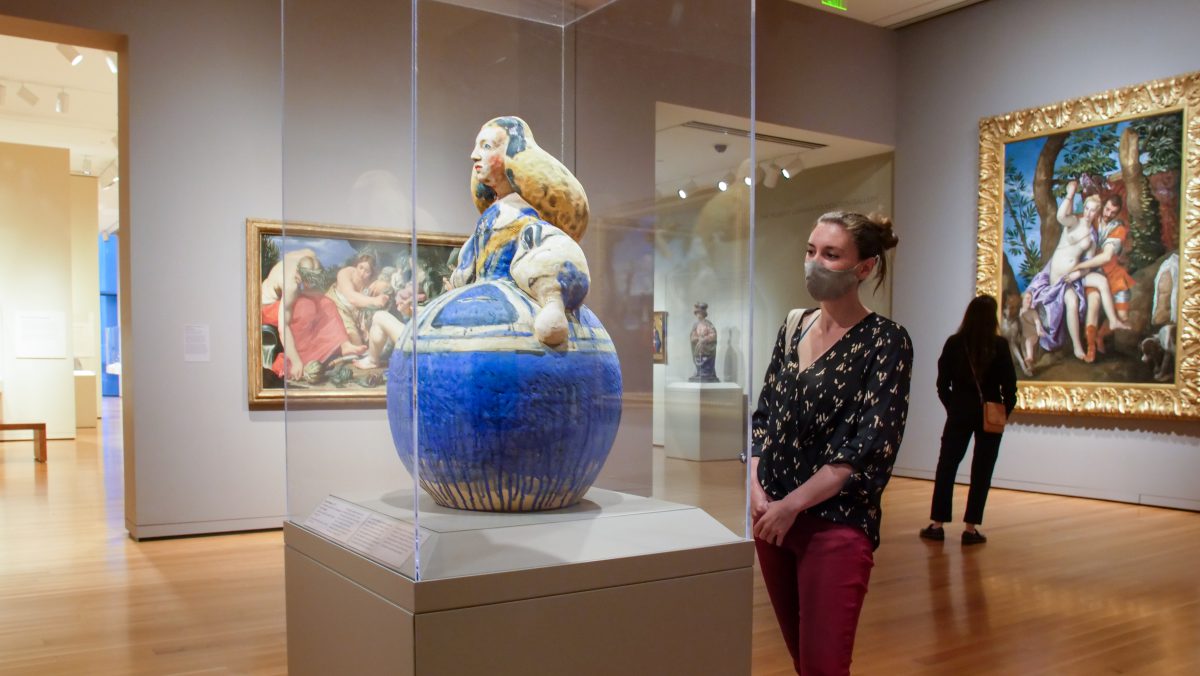 SAM News
"Support arts in long road to recovery." That's the message from the Seattle Times editorial board, reviewing the data from the recent COVID Cultural Impact Study conducted by ArtsFund. SAM participated in the study, and director and CEO Amada Cruz was interviewed about SAM's recovery process so far.
"While there is reason to hope the worse days of the pandemic may soon be behind us, the arts community faces years of uncertainty…How quickly creative organizations recover has a big impact on the region's quality of life. A vibrant arts scene is good for the economy, good for the community, and good for the soul."
Seattle Met is out with a new compendium of "Seattle's essential museums," including, of course, SAM with its three locations of globe-trotting art.
"The museum's 2017 Yayoi Kusama: Infinity Mirrors, a trailblazer in the now wildly popular genre of immersive art installations, exemplifies its ambitious global reach, while its 2021–22 retrospective on the work of photographer Imogen Cunningham speaks to its enduring local commitments."
Local News
A change approaches for the Frye Art Museum: The Seattle Times reports that its director and CEO Joseph Rosa will step down at the conclusion of his current contract, saying he wants to make room for "an emerging talent within our field."
Seattle artist Michael Spafford has died at the age of 86. The Seattle Times shared about the legacy of the beloved painter, printmaker, and teacher.
Dusty Somers for the Seattle Times on the forthcoming shows by Seattle Shakespeare Company: Hamlet and As You Like It, both performed entirely by actors of color and using the Depression-era Works Progress Administration's support for theater as a framing device.
"We could have just done it set here in present day, but we were like, 'There's an opportunity to tell a greater story here,' " [diversity programming coordinator Lamar ] Legend said. "There are just too many parallels with that period of history and the one we're currently in."
Inter/National News
Via Artdaily: "The American Federation of Arts announced Kimerly Rorschach named President of the AFA's Board of Trustees." Congratulations to SAM's former director (2012-19) and best wishes for this exciting new role!
Dorian Batycka for Artnet on how Ukrainian artists and cultural producers are responding to the tensions within the country as Russia threatens to invade.
ARTnews shares the full list of artists to be featured in this year's Venice Biennale, which is curated by Cecilia Alemani, director and chief curator of High Line Art in New York.
"The exhibition is rooted in posthuman thought," Alemani said. "Many contemporary artists are imagining a posthuman condition challenging the presumed Western condition using the white man as a measure of all things. They propose difference alliances, fantastic bodies. This is why the exhibition includes a large amount of female and gender nonconforming artists."
And Finally
David Byrne does T Magazine's artist's questionnaire.
– Rachel Eggers, SAM Associate Director of Public Relations
Photo: L. Fried