Muse/News: A Gutsy Woman, A Dance Legacy, and Black Formalism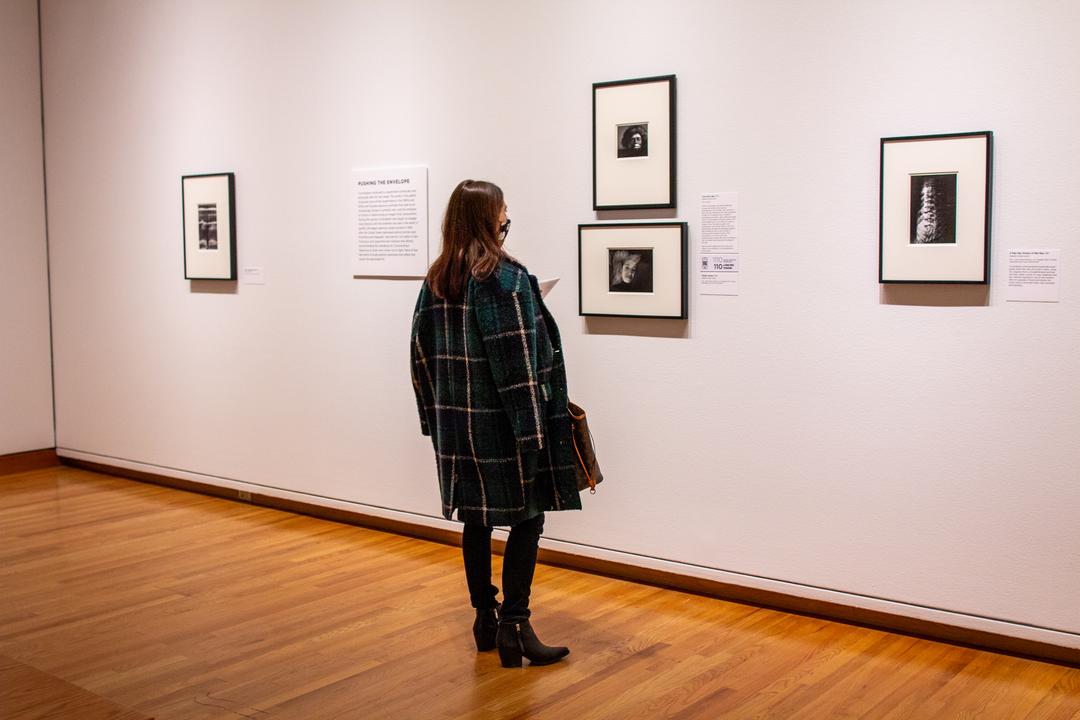 SAM News
Imogen Cunningham: A Retrospective is now on view at SAM! Appearing on New Day NW, ArtZone's Nancy Guppy recommends several art shows for the holiday season, including SAM's major exhibition.
"Don't miss this," says Lauren Gallow for LUXE Magazine about the exhibition, sharing quotes from the SAM curator for the show.
"As a woman artist on the cutting edge of her field, Cunningham's story is an important one to tell," says Carrie Dedon, SAM's Assistant Curator of Modern & Contemporary Art. "She undertook artistic collaborations with Ruth Asawa and Martha Graham, and I hope viewers leave not only with an understanding of Cunningham's innovation and experimentation, but also her collaborative and charismatic spirit."
Hannelore Sudermann of the University of Washington Magazine—Cunningham's alma mater!—highlights the photographer's Northwest roots.
"'There's so much evidence that she embodies the ethos of a Seattleite—being adventurous, being a free thinker and really embracing nature. And being such a gutsy woman so early on,' says Elizabeth Brown, an expert in the history of photography, UW lecturer, and former chief curator of the Henry Art Gallery."
Local News
Seattle Met's Sophie Grossman with a look at the many returns of Seattle performing arts this season.
"Prone to falling down digital rabbit holes": The Stranger's Jas Keimig interviews artist Anthony White about In Crystallized Time, the new show he curated at Museum of Museums.
The Seattle Times' Crystal Paul with a fond farewell to dani tirrell, beloved dance artist and choreographer, who is moving to Washington, DC.
"'Contributing to the rise and the presence of African American choreographers, to me that is the big legacy. Dani worked tirelessly. I don't know what's going to happen with all of that now that dani's not here,' said Donald Byrd, artistic director of Spectrum Dance Theater."
Inter/National News
The Wall Street Journal's Kelly Crow speaks with museum directors about their thoughts on immersive "art productions" such as the recent Van Gogh "immersive experience" that criss-crossed the country.
"In a Landmark Move, the Metropolitan Museum of Art Has Removed the Sackler Name From Its Walls": Artnet's Sarah Cascone reports on the major decision.
Maximilíano Durón for ARTnews on the wide recognition and slate of shows for artist Derrick Adams; his work is currently on view in Seattle at the Henry Art Gallery alongside the work of Barbara Earl Thomas.
"As a Black artist, I want that freedom and liberty for people to experience my painting on their own terms, with or without having a built-in, overly structured narrative of the Black plight attached to it."
And Finally
"How deaf-blind Seattle transit riders shared their stories with Crosscut": go behind the scenes to see how reporting happens.
– Rachel Eggers, SAM Associate Director of Public Relations
Image: Installation view of "Imogen Cunningham: A Retrospective" at Seattle Art Museum, 2021, photo: Natali Wiseman.