Muse/News: Conserving Art, Au Revoir Kucera, and She Was Victory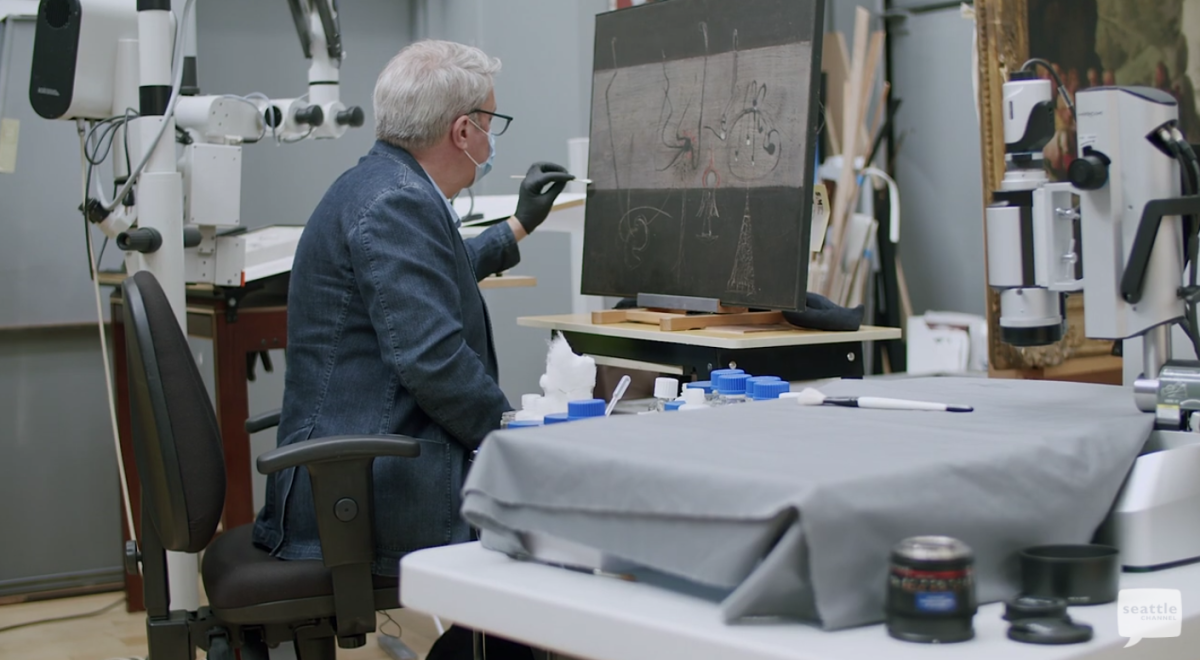 SAM News
Frisson: The Richard E. Lang and Jane Lang Davis Collection is now on view at SAM. Take a peek behind the scenes into the conservation done to these works before installation! ArtZone features Nicholas Dorman, SAM's Jane Lang Davis Chief Conservator, and other members of SAM's conservation team, as they work across SAM's three sites to protect and preserve art.
Local News
Sophie Grossman for Seattle Met, along with haunting photos by Chona Kasinger, on "Seattle's most storied headstones."
Marcie Silllman for Crosscut, speaking with Pacific Northwest Ballet dancers about returning to the stage while nearing the end of their careers.
"Greg Kucera, leading force in Seattle art world, leaves for his castle in France": Here's the Seattle Times' Brendan Kiley with a farewell to the beloved gallerist.
"I've always felt, whether he was praising me or offering advice or criticism, that he believed in my art and that part of what drove him was the desire to advance it, and to protect it from obstacles," said photographer Chris Engman, who makes confounding, disorienting illusions. "This is what a collaboration between an artist and a gallerist should look like."
Inter/National News
Artnet's Taylor Defoe asks why so many recent horror flicks are set in the art world (hint: it's a metaphor!).
Chantal Da Silva for NBC News on the possibilities—and ethical and legal challenges—of the use of artificial intelligence in uncovering "lost" art.
"The woman who was victory": Eve M. Kahn for The Magazine ANTIQUES on Hettie Anderson, an early 20th-century Black model for artists.
"I visit Victory in midtown Manhattan often. I eavesdrop as people take selfies below her sandaled feet. Almost no one reads the nearby plaque, explaining the symbolism of Union triumph and identifying Anderson. How fierce she looks, with anti-pigeon spikes atop her head, wings, and fingertips. How few other models of her time maintained their privacy and independence, and how fewer still had the sand to protect their own image by copyright."
And Finally
"Just watching people in a kitchen move around is really quite beautiful."
– Rachel Eggers, SAM Associate Director of Public Relations
Image: Courtesy of Seattle Channel.