My Favorite Things: Sandra Jackson-Dumont on Mickalene Thomas' "Hair Portrait #20"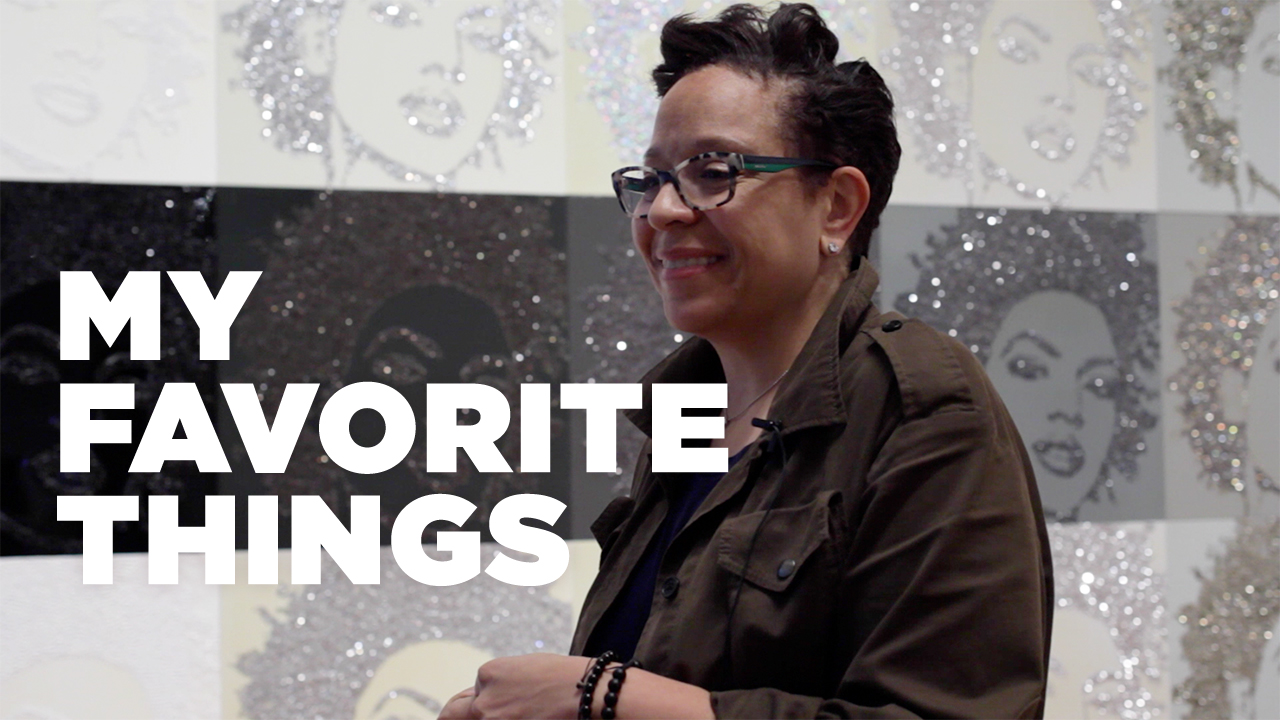 As one of the most beloved collection works currently hanging at Seattle Art Museum, we weren't surprised when SAM's former Deputy Director of Education and Public Programs and current Chairman of Education at the Metropolitan Museum of Art, Sandra Jackson-Dumont, chose Mickalene Thomas' Hair Portrait #20 to be the subject of her My Favorite Things video.
When i walk in here I see reflections of people who look like me, but i also see a major contribution to the art-historical cannon.
Noting the exclusion of black women from portraiture in western art, Thomas turns her subject into a dazzling, glamorous icon. The work packs a walloping visual punch, spanning 300 inches wide with each face tiled in a different hue, moving from light to dark, from visibility to near invisibility, the Warholian repetition of a single image is given entirely new meaning.
Also, we really miss Sandra.