Muse/News: Camel Pose, Media Moves, and Mickalene's Montage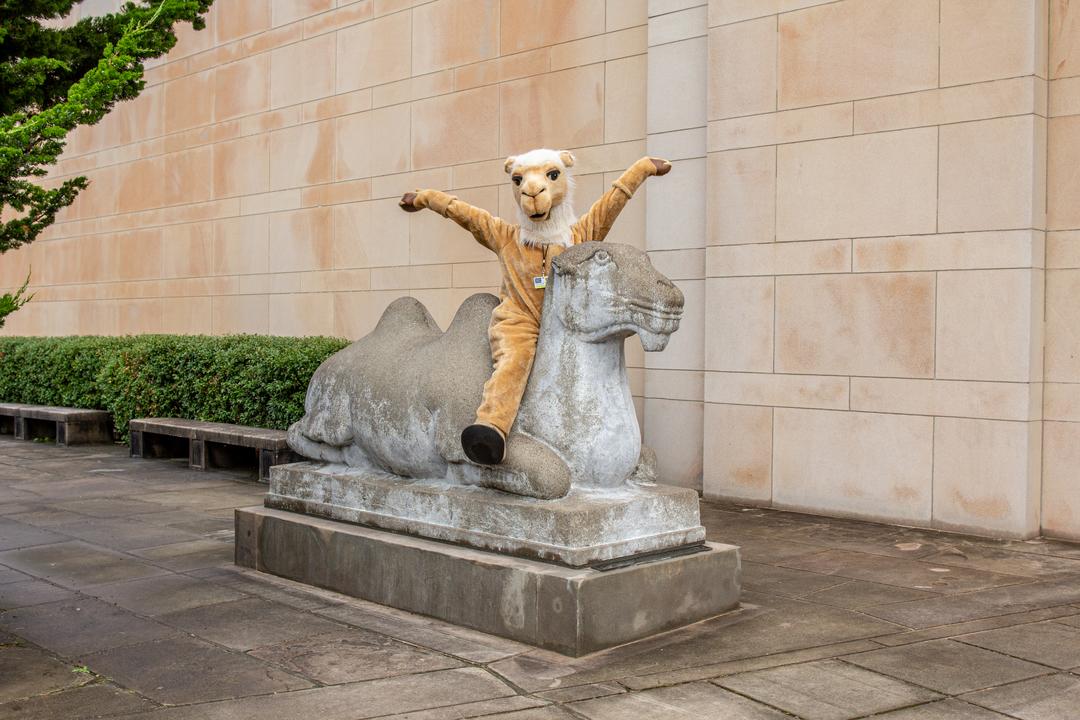 SAM News
Don't miss JiaYing Grygiel's wonderful itinerary in ParentMap for a family adventure in Volunteer Park, including the conservatory, water tower, and Seattle Asian Art Museum (including posing on the camel replicas!).
Call all tourists and staycationers! It's Seattle Museum Month again, when you get museum admission deals with your hotel stay. Curiocity has all the details. The museum also got a staycation shoutout from Listette Wolter-McKinley for Seattle Refined.
There were some final mentions of Anthony White: Limited Liability in Crosscut and on KUOW. The artist's debut solo show at SAM in honor of his Betty Bowen Award win is now closed, but the museum has acquired one of the molten plastic paintings for its collection.
Local News
Crosscut's Margo Vansynghel takes in the new Seattle Convention Center, focusing on the numerous artworks in the new addition (designed by LMN Architects, who created the renovated and expanded Asian Art Museum!).
For the Seattle Times, here's Gary Faigin with an obituary for artist Gregory Blackstock, who has died at the age of 77. Blackstock's drawings catalogued all kinds of ephemera, including vegetables, animals, and buildings.
Local media news, via Daniel Beekman of the Seattle Times: The Seattle Chinese Post has ceased publication and Northwest Asian Weekly is going online only. The sister publications were led by Assunta Ng for the past 41 years.
"But the Northwest Asian Weekly will keep churning out stories for online readers, so the project that Ng began will endure. She hopes younger news hounds will take over soon, because the truth that motivated her in 1982 remains relevant."
Inter/National News
Zachary Small of the New York Times on Kenneth Tam's exhibition at Marfa Ballroom, Tender is the hand which holds the stone of memory, which honors "the lives of Chinese laborers in Texas who helped build the country's railroad system."
Via Artnet: British-Ghanaian artist John Akomfrah will represent the United Kingdom at the 60th Venice Biennale in 2024.
Artist Mickalene Thomas collaborated with fashion house Dior to create a stage design for its recent couture presentation.
"Mounted on the walls surrounding the museum's runway floor were collaged black and white images of 13 Black female performers, Josephine Baker, Diahann Carroll, Marpessa Dawn, Lena Horne, and Nina Simone being among them… 'To see these monumental figures, take up such space in a setting that celebrates their elegance and talent,' Thomas told ARTnews, is a 'moving moment.'"
And Finally
– Rachel Eggers, SAM Associate Director of Public Relations
Image: Natali Wiseman.