Muse/News: Fall Art, By the Numbers, and Painting Obamas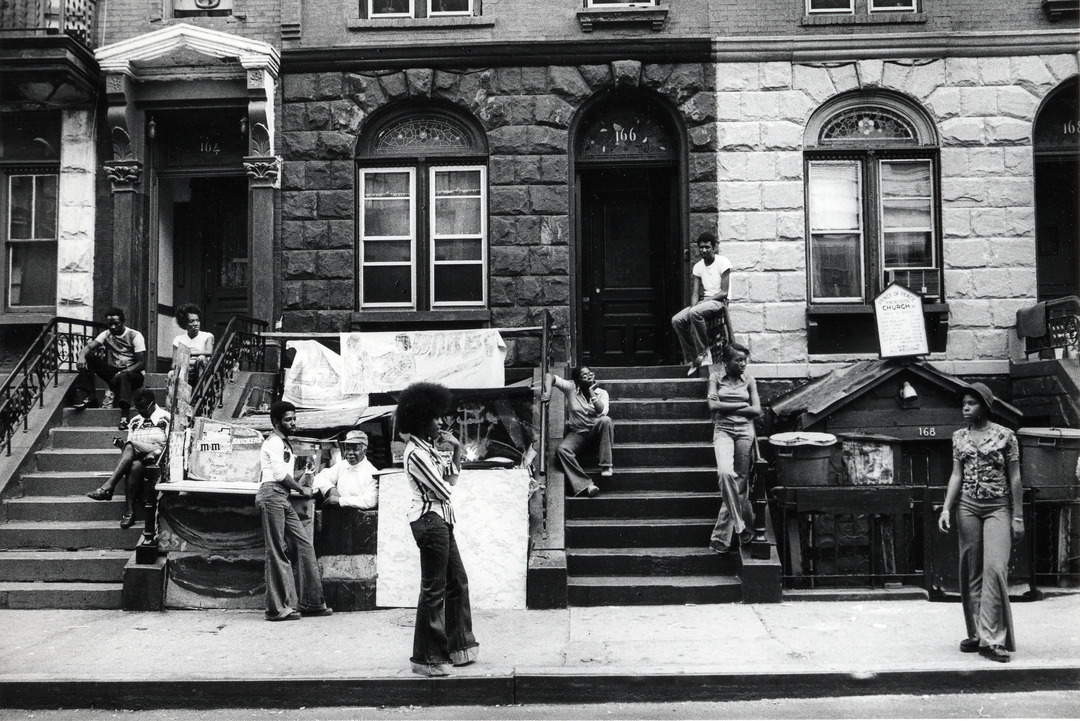 SAM News
Pumpkin spice everything and fall arts previews: It's the best time of the year! The Seattle Times and Crosscut both highlighted Dawoud Bey & Carrie Mae Weems: In Dialogue, a touring exhibition that opens at SAM on November 17! Get excited about exploring the work and friendship of these two powerhouse photo-based artists.
"…explores their overlapping efforts to reflect the experience of Black people and issues around systems of power."
"What connects their work, besides a friendship and a medium, is a shared timeframe and understanding of the power of photography as a way to explore — and celebrate — the experiences of Black people."
And there's lots on view right now! Seattle Met includes SAM exhibition Indigenous Matrix: Northwest Women Printmakers on their "things to do" list, and Crosscut's Brangien Davis shouts-out Ryan Molenkamp's show Ascendant, which "emphasize[s] the beauty of geologic strata and tectonic action" and is on view at SAM Gallery through October 2.
Puget Sound Business Journal is out with their "40 Under 40" list, and Chef Shubert Ho is on it! His Feedme Hospitality & Restaurant Group includes MARKET Seattle at SAM, bringing lobster rolls and other seafood offerings that can only be described as high art. Congrats, Shubert!
Local News
Grace Gorenflo and photographer Daniel Kim of the Seattle Times were there to document the recent opening of Arté Noir, a nonprofit focused on uplifting Black arts and culture founded by Vivian Phillips and directed by Jazmyn Scott.
As part of their fall arts preview, Crosscut's Margo Vansynghel profiled "four rising Seattle artists to watch": Moses Sun, Angelique Poteat, Ana María Campoy and Luther Hughes.
Vansynghel also conducted a survey of local arts and culture venues to find out whether attendance is recovering since the pandemic shutdowns. SAM contributed our stats and reflections on the complicated issues——and opportunities—for cultural organizations.
"We are still working to recover from the effects of the closures and attendance numbers alone don't tell the whole story," said Seattle Art Museum director and CEO Amada Cruz. "The bigger question we are asking is: Who is being served by, represented in and engaged with the museum and its mission? And who is not?"
Inter/National News
The New York Times recently delivered its fall arts preview, including a feature by Jason Farago on blockbusters and Will Heinrich's list of exhibitions to see across the country.
Artnet's Caroline Goldstein reports on the recent unveiling of the official portraits of Barack and Michelle Obama by Robert McCurdy and Sharon Sprung, respectively.
And Will Heinrich of the New York Times interviewed Sprung to learn about her experience and goals when painting Michelle Obama.
"Asked why she was chosen, Ms. Sprung replied, 'I didn't ask! I didn't want to put any shred of doubt in their mind that they picked the right person.'"
And Finally
"Quick, I wanna see a Rothko before Sean poops."
– Rachel Eggers, SAM Associate Director of Public Relations
Harlem Street, 1976–77, Carrie Mae Weems, American, born 1953, gelatin silver print, 5 5/16 x 8 15/16 in., Carrie Mae Weems, courtesy of the artist and Jack Shainman Gallery, New York.
Ana María Campoy, Angelique Poteat, Arté Noir, Barack Obama, Dawoud Bey & Carrie Mae Weems: In Dialogue, Indigenous art, Indigenous Matrix: Northwest Women Printmakers, Jazmyn Scott, Luther Hughes, MARKET Seattle, Michelle Obama, Moses Sun, muse/news, photography, Robert McCurdy, Ryan Molenkamp, SAM News, Sharon Sprung, Shubert Ho, Vivian Phillips