SAM Connects Free Days to Victorian Radicals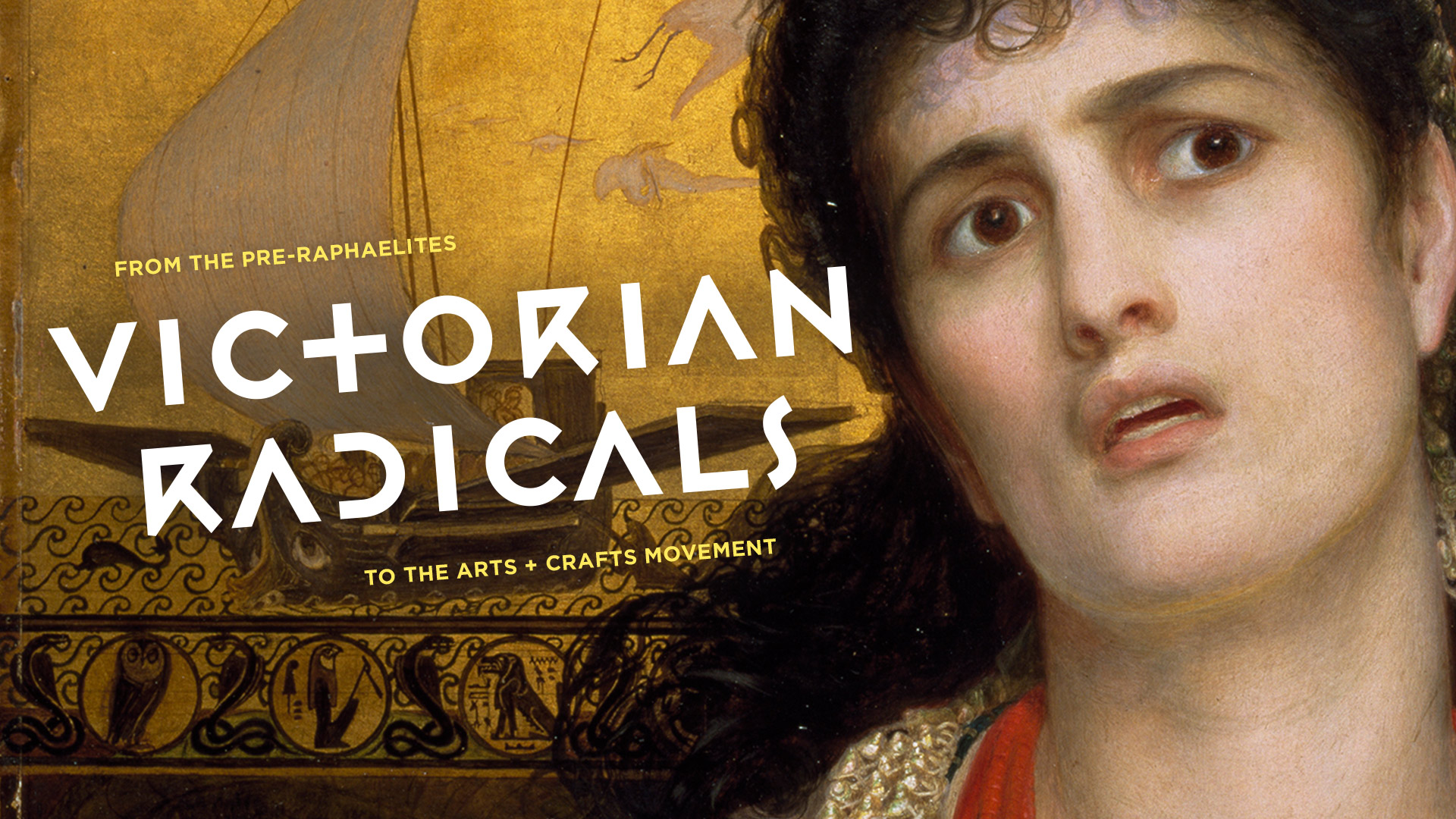 The search for beauty in our modern age will lead you to the free Community Opening Celebration for Victorian Radicals: From the Pre-Raphaelites to the Arts & Crafts Movement on June 13. From 5–9 pm see the exhibition for free, take part in art-making activities, and catch performances throughout the museum. Can't make it to the opening? We have many other ways for you to visit SAM for free or at a discount during Victorian Radicals!

Free community passes may be available for community organizations or colleges and universities.
Many of our programs include free admission to our special exhibitions on the day of the event. Keep an eye on exhibition-related events.
First Thursdays
Adult: $9.99
Seniors 65+, Military (w/ID): $7.99
Students (w/ID): $4.99
Ages 19 & younger: Free
First Friday: Admission to the special exhibition is $7.99 for anyone 65 years and older.
As a part of Museums for All, SAM offers free admission to low-income families and individuals receiving SNAP benefits when you show your EBT card.
King County and Seattle Public Libraries offer free passes to special exhibitions.
City of Seattle's Gold and FLASH card program. If you have a Gold or FLASH card, your caretaker gets free admission.
Bank of America's Museums on Us: On the first full weekend of every month, Bank of America cardholders receive free admission at SAM.
Blue Star Museums: free admission to military personnel and their families. Just show your military ID. The military ID holder plus up to five immediate family members (spouse or child of ID holder) are allowed in for free per visit (special exhibition surcharge may apply).
UW Art Students get free admission with sticker on their student ID
Basically, you have no reason not to visit! And remember, entry to SAM's permanent collections is always suggested admission! You can come experience our global collection year-round and pay what you want.
Images: Sir Walter Scott's Monument Clock, ca. 1850, William Frederick Evans, British, active 1830–75, gilded and silvered brass, blued steel, enamel, and marble, 24 5/8 × 16 3/8 × 12 5/8 in., Lent by Birmingham Museums Trust on behalf of Birmingham City Council, Presented by Miss P. Evans, 1959S1057.1, © Birmingham Museums Trust, Courtesy American Federation of Arts. Day dress, ca. 1865, British, green and black striped silk with black ribbon, braid and cord trim (machine- and hand-stitched), 52 3/8 × 68 7/8 in., Lent by Birmingham Museums Trust on behalf of Birmingham City Council, Presented by Mrs. Bridget Doreen Bruce, 1963M32, © Birmingham Museums Trust, Courtesy American Federation of Arts