Muse/News: A radical age, imagined futures, and refugee stories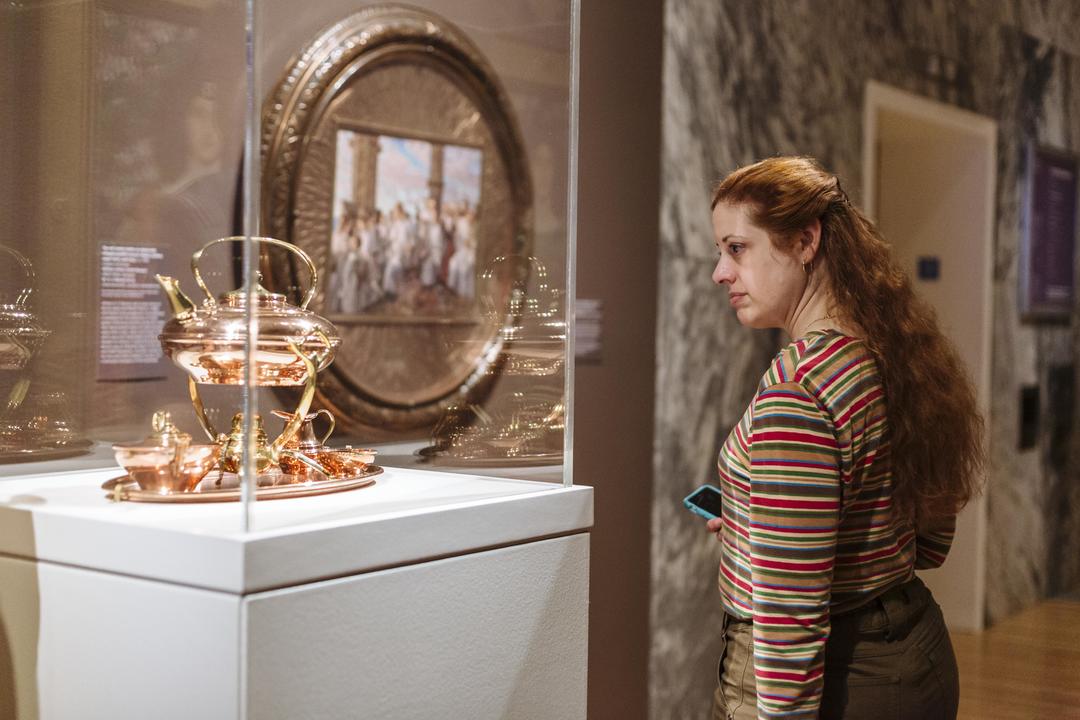 SAM News
The Stranger's Philosopher-In-Residence Charles Mudede reviews Victorian Radicals: From the Pre-Raphaelites to the Arts & Crafts Movement, describing the historical context for what makes it radical.
"The humans of our times are so used to kitsch. But for the Victorians, it was completely new. It was radical. This is the mind-set the exhibit wants us to enter: one that had no past, only the future. The Victorian age is the cradle of our post-post-postmodern times."
"Why see one sculpture when you can see nine acres of them?" Business Insider on popular US tourist traps and where to go instead—like SAM's Olympic Sculpture Park.
Local News
Crosscut's Misha Berson on "The Bar Plays," two plays set in bars presented in a real-life "venerable gathering place," Washington Hall.
The Stranger's Jasmyne Keimig visits Juventino Aranda's show at Greg Kucera, In Dreams I Once Believed There Was a Future, which features enlarged and edited pages from Little Golden Books.
Real Change's Lisa Edge on the "Black celestial sovereignty" in the work of Robert Pruitt; his solo show is now on view at Koplin Del Rio gallery.
"The thing that we're living under doesn't seem to be working for us, so maybe we need to imagine a new thing," said Pruitt. "Myth, science fiction, all of that is a way to kind of for me to think about another kind of way of living."
Inter/National News
Just asking: should we maybe have left these where they were? Artnet reports on the "array of amulets, gems, and lucky charms" found at Pompeii that researchers believe belonged to a female sorcerer.
Now on view at DC's National Gallery of Art: The Life of Animals in Japanese Art, featuring "300 works drawn from 66 Japanese institutions and 30 American collections" that are all about animals (!).
"Poignant, solemn and utterly shaming": The New York Times' Jason Farago reviews The Warmth of Other Suns, a thematic exhibition on the global refugee crisis at the Philips Collection.
"Together they outline a more fraught view of the art of the last century, in which the refugee is not an outsider looking in, but a central actor in the writing of a global culture. 'Refugees,' Arendt wrote in 1943, 'represent the vanguard of their peoples — if they keep their identity.'"
And Finally
One solution for the sad lunch break.
– Rachel Eggers, SAM Associate Director of Public Relations
Image: Installation view Victorian Radicals: From the Pre-Raphaelites to the Arts & Crafts Movement, Seattle Art Museum, 2019.