Muse/News: SAM award news, the Space Needle is a she, and Dr. Seuss at the museum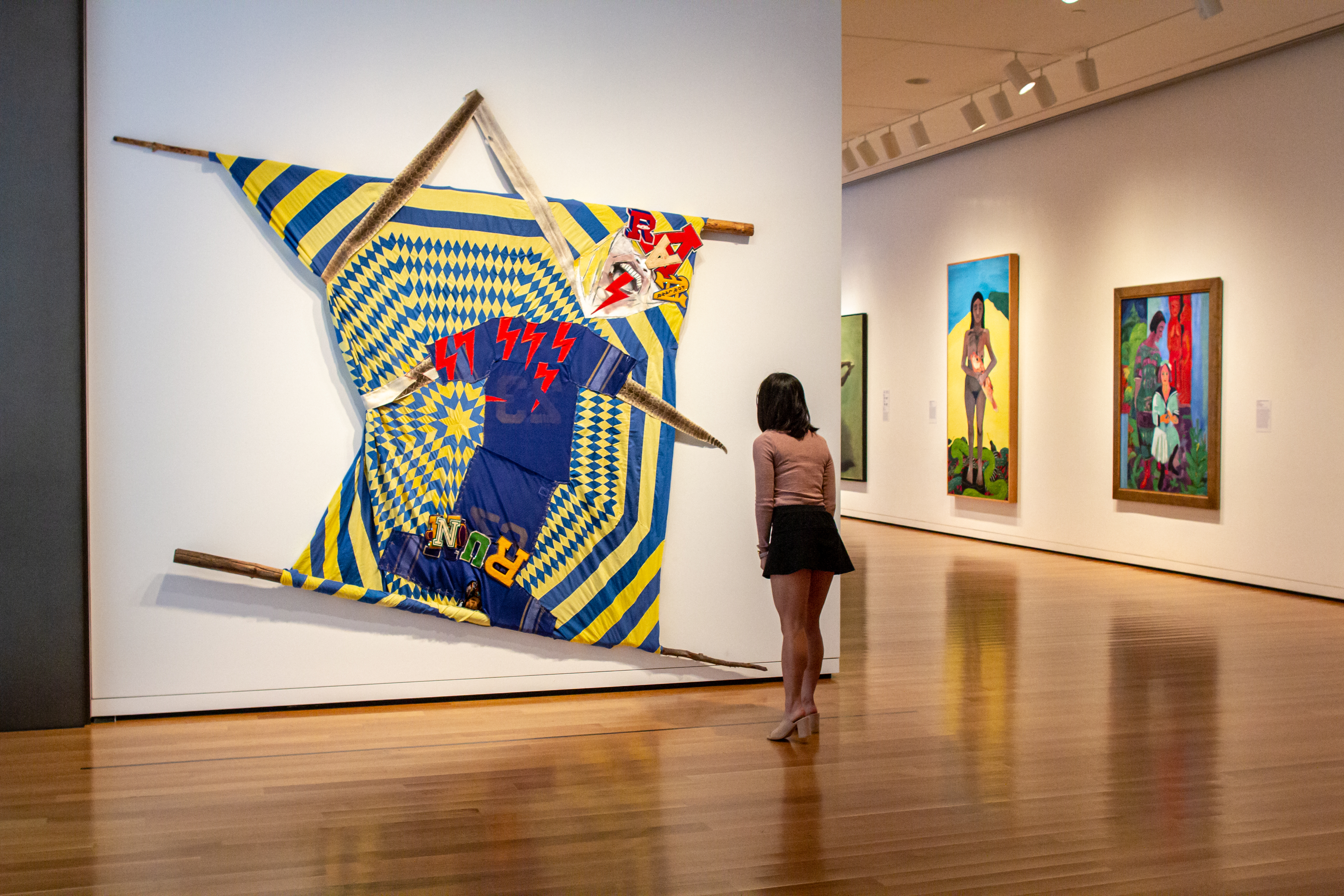 SAM News
Last week, SAM announced the finalists for this year's Betty Bowen Award: Andrea Joyce Heimer, Anthony Hudson, Adair Rutledge, Lynne Siefert, and Anthony White.
The solo exhibition of the 2018 winner, Natalie Ball, was reviewed in Art & Object.
"Subverting tropes about Native American identity and art by repurposing familiar materials, Ball points out the absurdity of our assumptions."
Zanele Muholi: Somnyama Ngonyama, Hail the Dark Lioness is on regal display on the cover of this week's Real Change; inside, don't miss Lisa Edge's review of the installation.
"Let's have positive images of ourselves that are done with love," said Muholi. "Let us consume this self-love because our forefathers, our foremothers that came before us never had the opportunity to speak for themselves."
Local News
"The Space Needle is a she." Crosscut's Brangien Davis on a documentary exploring the hidden history of Seattle's iconic landmark: its shape may have been inspired by a Black dancer named Syvilla Fort.
The City's Art Beat Blog has a recap of the recent Creative Advantage Arts Partner Summer Institute, held at SAM; this year's theme was "exploring the local."
The Stranger's Jasmyne Keimig goes home to Wa Na Wari, reviewing the center's newest show featuring work by several artists, including Nastassja Swift's video of masked dancers.
"Swift's video, no more than 10 minutes long, grapples with the concept of home, being home, having a home, feeling at home in one's body and community. In that way, it fits well at Wa Na Wari. Where do we belong?"
Inter/National News
Artforum reports that Werner Kramarsky passed away this week at the age of 93; a formidable collector, he donated 25 drawings to SAM over the years.
Artnet's Ben Davis takes a look at Dia:Beacon's new permanent gallery dedicated to Sam Gilliam and his signature "drape" paintings.
The New York Times' Guy Trebay attends the 16th annual edition of the influential and popular International Folk Art Market, which explodes the art-world schism between fine art and craft.
"It comes out of nowhere, out of nothing," he added. "There's not a tradition for it. It's just some guy saying, 'I want to make this thing."
And Finally
Double Dr. Seuss news: Oh, the museums you'll go!
– Rachel Eggers, SAM Associate Director of Public Relations
Image: Installation view of "Twinkle, Twinkle, Little Snake" at Seattle Art Museum, 2019, photo: Natali Wiseman.