Muse/News: Layerless freedom, #JayDoodles, and Art Boys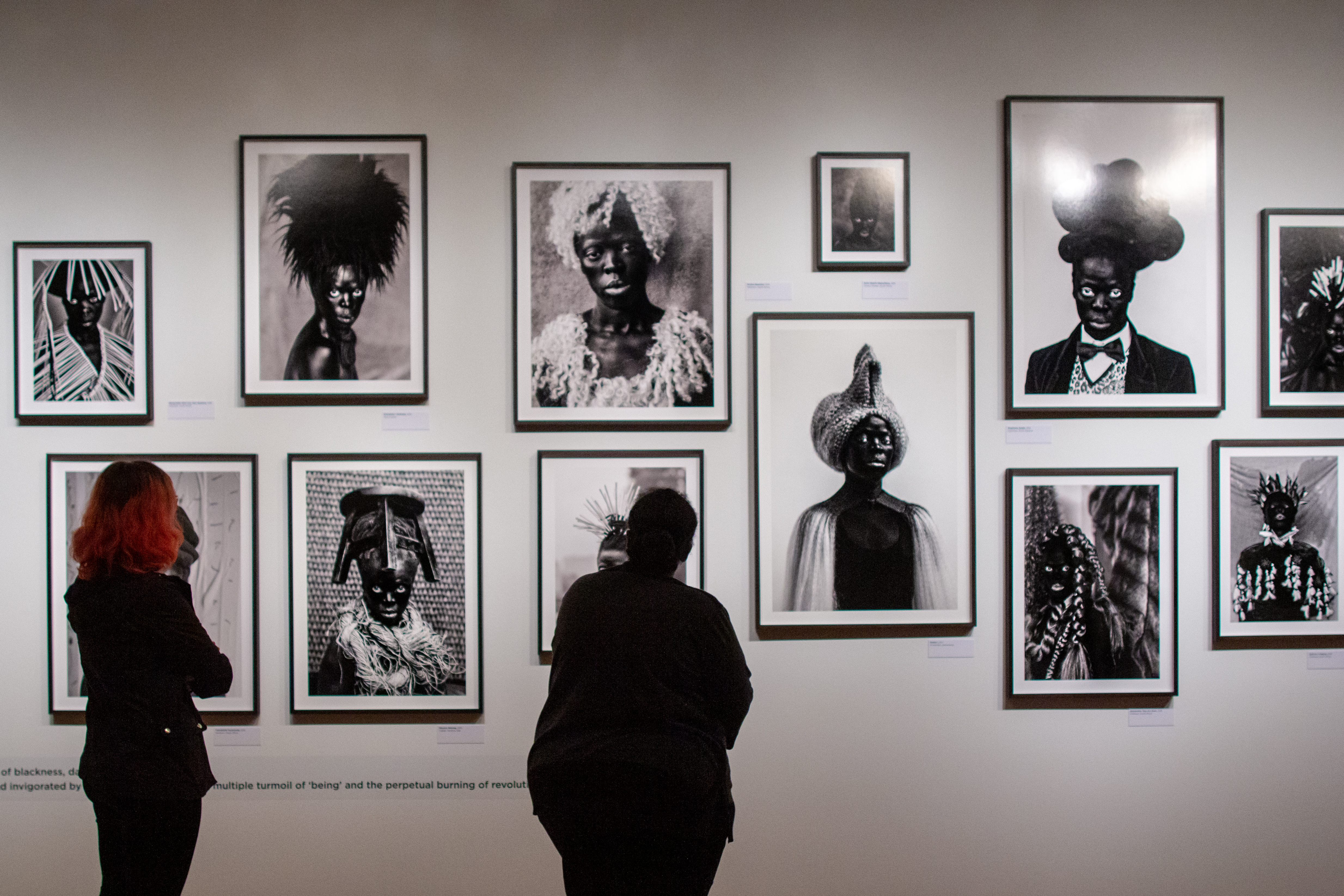 SAM News
In honor of Pacific Northwest Black Pride, Crystal Paul, Erika Schultz, and Corinne Chin of The Seattle Times presents a multimedia story exploring identity and freedom with 10 Black, queer Seattleites.
In a related story, they recreated an intimate conversation that Black, queer artists recently had with Zanele Muholi, talking through their reactions to the SAM show, Zanele Muholi: Somnyama Ngonyama, Hail the Dark Lioness.
Here's Gregory Scruggs for the Stranger, interviewing Brazilian artist Regina Silveira about her Olympic Sculpture Park site-specific installation Octopus Wrap, the goal of art, and the relative concrete jungles of Seattle and São Paulo.
Seattle Met's September issue has hit newsstands. Their fall arts preview leads with a story on the new directors at SAM, the Symphony, and the Opera—and their visions for the future. SAM's new director Amada Cruz starts in mid-September!
"The tradition of art museums is that they're closed off repositories of precious works of art," [Cruz] says. "How do we open ourselves up so that museums can become part of everybody's daily life?"
Local News
The Seattle Times' Alan Berner captured some terrific shots (as usual) of an installation happening at the Burke Museum: a huge mural by artist RYAN! Feddersen.
Watch this Crosscut video featuring cool footage of the viaduct "unmaking" and a conversation with architect David Miller about the future of the waterfront.
#JayDoodles: It's a thing. SAM's own Chiyo Ishikawa is among the art-world heavies offering their takes on Governor Jay Inslee's lighthearted artistic practice in this Seattle Times story.
"The figure in the boat could represent his campaign: Rowing against the stream!"
Inter/National News
The MCA Denver has named Nora Burnett Abrams its new director, reports the New York Times. She's been a curator at the museum for the last 10 years.
Alex Needham, an arts editor at the Guardian, tweeted this week that curators shouldn't be named in show reviews. Artnet's Naomi Rea reports on the ensuing Twitter storm.
Artnet's Caroline Goldstein reports on the ABC casting notice that may bring so-called Art Boys to network television.
"The dashing Art Boy, on the other hand, is more of a rosé and tapas type. Who doesn't want to watch a show about him?"
And Finally
Happy birthday, Dorothy Parker.
– Rachel Eggers, SAM Associate Director of Public Relations
Image: Installation view "Zanele Muholi: Somnyama Ngonyama, Hail the Dark Lioness," Seattle Art Museum, 2019.