Reimagining the Galleries at the Seattle Asian Art Museum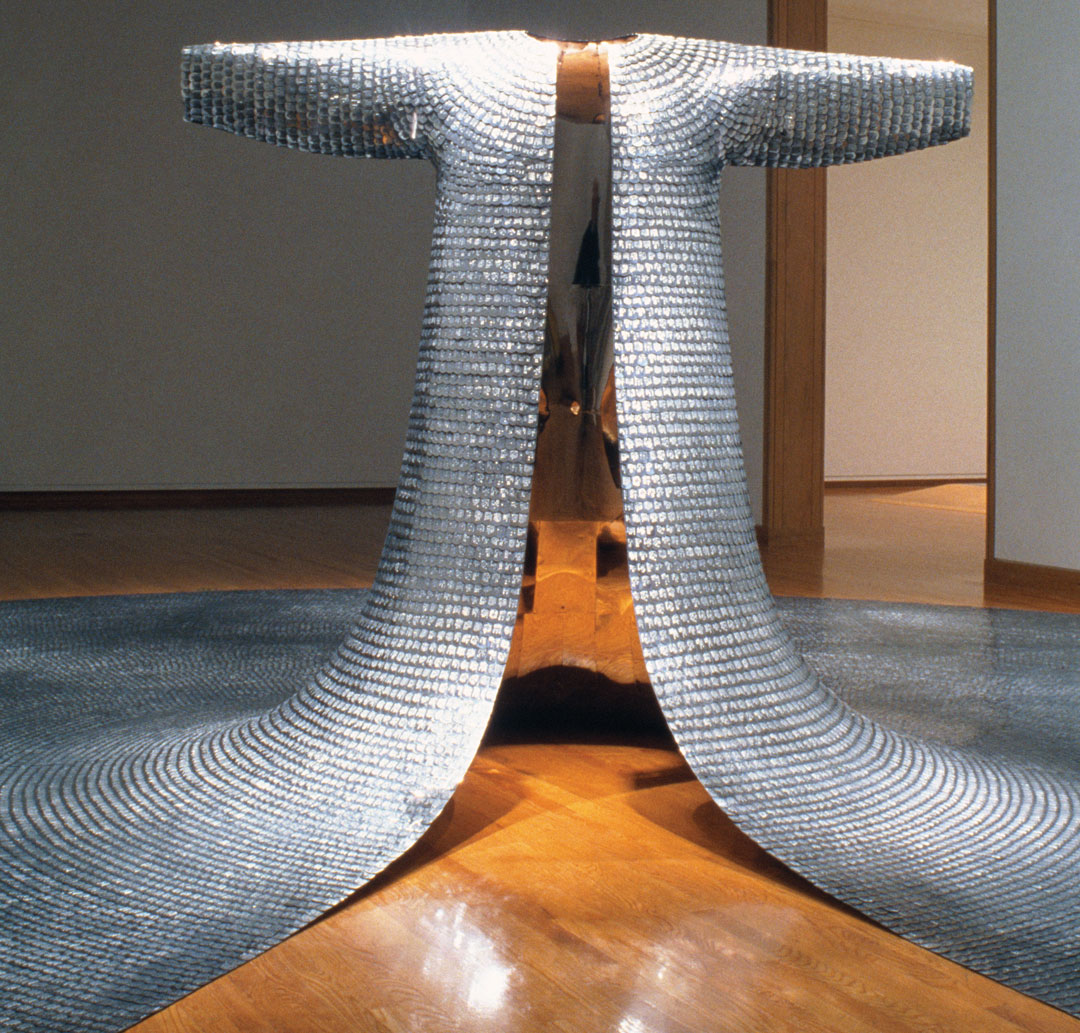 When the Seattle Asian Art Museum reopens next year, visitors will experience the museum's renowned collection of Asian art in a whole new way. Most of the original galleries will showcase the museum's collection, while the building's new gallery—housed in the expansion—will focus on rotating special exhibitions. SAM's curatorial team saw the renovation process as an exciting chance to rethink how visitors engage with the Asian art collection. "How often does a museum go offline and move everything out?" notes Foong Ping, Foster Foundation Curator of Chinese Art. She continues, "This was an opportunity to dream a little bit." 
The curators convened groups of scholars and community advisors to explore approaches to displaying SAM's artworks. Moving away from the chronological and geographic organization of most museums, they took a thematic approach instead. Each gallery of Boundless: Stories of Asian Art, the new collection installation, focuses on a theme central to Asia's diverse arts and societies, ranging from worship and celebration, to visual arts and literature, to clothing and identity. For instance, a gallery titled Spiritual Journeys brings many objects together, from a Pakistani Bodhisattva, to an Indian Stupa, to a Chinese demon, to explore spiritual imagery through unifying ideas such as spiritual guides and guardians. The reinstallation provides an experience of great diversity and a broad context within which to engage with artworks.

Boundless also presents varied voices and perspectives on artworks to offer visitors a wide array of approaches to appreciating SAM's collection. Along with traditional curatorial texts, artists and Seattle community members also offer their perspectives. The Color in Clay gallery presents a large selection of ceramics from China as well as vibrant works from Vietnam to Iran in a natural light-filled gallery without any contextualizing text. Monitors with more information will be available, but Foong's hope is for visitors to be immersed in looking closely at subtle differences in tones and textures in the clay and the glazes. "I'm particularly excited about this display because it represents a completely different experience than we've ever had at the Asian Art Museum," she says.

The first special exhibition Be/longing: Contemporary Asian Art also draws primarily from the museum's collection. It brings together works by 12 artists born in different parts of Asia—Azerbaijan, Iran, India, Thailand, China, Korea, and Japan—who have all lived outside of Asia and are exploring their Asian heritage from global perspectives. Be/longing features Some/One by Do Ho Suh—a sculpture so large that we were previously unable to exhibit it at the Asian Art Museum. SAM's Curator of Japanese and Korean Art Xiaojin Wu explains, "Some/One is an imposing work that compels the viewer to think about identity and our relationship with society—issues we all care about." Positioning Some/One alongside works by other contemporary artists, visitors will encounter its powerful resonance in a new exhibition, a new gallery, a new building, in the new year.
Images: Some/One (detail), 2001, Do Ho Suh, stainless steel military dog-tags, nickel-plated copper sheets, steel structure, glass fiber reinforced resin, rubber sheets, diameter at base: 24 ft. 4 in.; Height: 81 in., Gift of Barney A. Ebsworth, 2002.43, © Do Ho Suh. Dish with Foliated Rim, late 15th–early 16th century, Vietnamese, blue and white ceramic, 13 1/4″ diameter, Mary and Cheney Cowles, the Margaret E. Fuller Fund, and the 1999 Maryatt Gala Fund, 2000.118. Seated demon figure, 14th century, Chinese, bronze with gilt, 3 1/4 x 2 x 1 7/8 in., Eugene Fuller Memorial Collection, 52.45. Lined robe (detail), 20th century, Japanese, plain weave silk crepe with paste-resist stencil decoration (Oki., bingata) lined with modern replacement silk broadcloth, 47 3/4″ long (from collar) x 43″ wide, Gift of the Virginia and Bagley Wright Collection, 89.155, © Artist or Artist's Estate. Bodhisattva, ca. 2nd–3rd century, Pakistani, Gandhara region, dark gray schist 45 x 15 x 7 in. Eugene Fuller Memorial Collection, 44.63.