Muse/News: Muholi's gaze, disco photographs, and Space Age fashion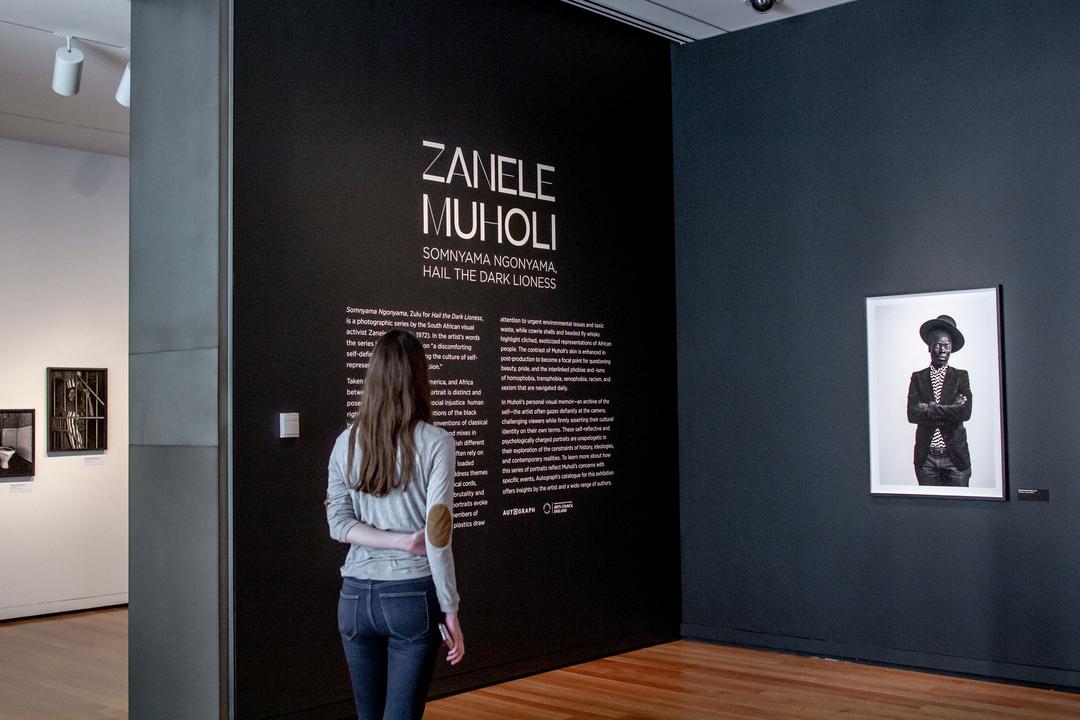 SAM News
Crosscut's Brangien Davis reviews Zanele Muholi: Somnyama Ngonyama, Hail the Dark Lioness, saying the self-portraits "stare right back at you—and, unlike you, they don't blink."
"Throughout it all Muholi looks straight at us with those unflinching, wide-open eyes. 'Yes?' they seem to say. And also: 'I see what you see when you see me.'"
Rainy Julys mean MOVIES. Have you been to our new film series, Comedy Gold from the American Cinema? Check out films every Thursday night recommended by Seattle Magazine and The Stranger, now through August 15.
Local News
The Stranger's Dave Segal on the Nordic Museum's exhibition of photography by Hasse Persson, who captured some of the most important political and cultural moments in America from 1968-1980—including shenanigans at Studio 54.
The Seattle Times' Moira Macdonald goes to camp, checking out the Met's latest fashion exhibition—and finding some resonances in MOHAI's current show of Northwest style.
Farewell to Marvin Oliver, artist and professor emeritus at the University of Washington, who died this week at the age of 73.
"'We have lost an amazing mentor and elder in our community and his legacy will live on,' Olsen said. 'And those of us who understand his vision and mission to support the Native students and enhance the visibility of Native art and culture will make him and keep him proud and forge on with his legacy.'"
Inter/National News
Pictures worth a thousand (and more) frames: here's Artsy on six films inspired by famous photographs.
Farewell to Philip G. Freelon, who was "arguably the most significant African-American architect in recent history." He died recently at the age of 66.
Space seems to be on everyone's mind. Enter the Brooklyn Museum, with their new retrospective Pierre Cardin: Future Fashion, full of his "youth-fueled modernism" aesthetic.
"They were garments that projected utility but were irresistibly sleek and sexily alienish; clinically pristine, yet sinuous—all the appeal of an Eero Saarinen Tulip chair, but made for the body."
And Finally
So the trailer for CATS happened. The Internet had some feelings.
– Rachel Eggers, SAM Manager of Public Relations
Image: Installation view Zanele Muholi: Somnyama Ngonyama, Hail the Dark Lioness, Seattle Art Museum, 2019, photo: Natali Wiseman.