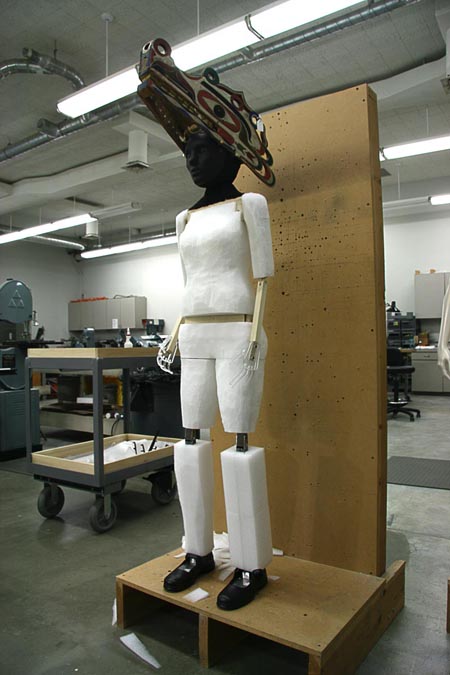 Mannequin: a form representing the human figure used esp. for displaying clothes
Mountmaker: An individual who conceives, fabricates and installs specialized hardware for the display, security, and earthquake mitigation of works of art for museums, galleries, and private collections.
The need to revive our mannequin building program this last year coincided with a second meeting of museum mount makers this May in Washington D.C. A call for papers was impetus to document my first efforts and learning process within a twenty minute presentation format. Shelly Uhlir, exhibit specialist at the National Museum of the American Indian put together a two day conference involving 200 participants, presenters and posters. All of the Smithsonian Museums were available for behind the scenes tours.