SAM Art: Peru is already at SAM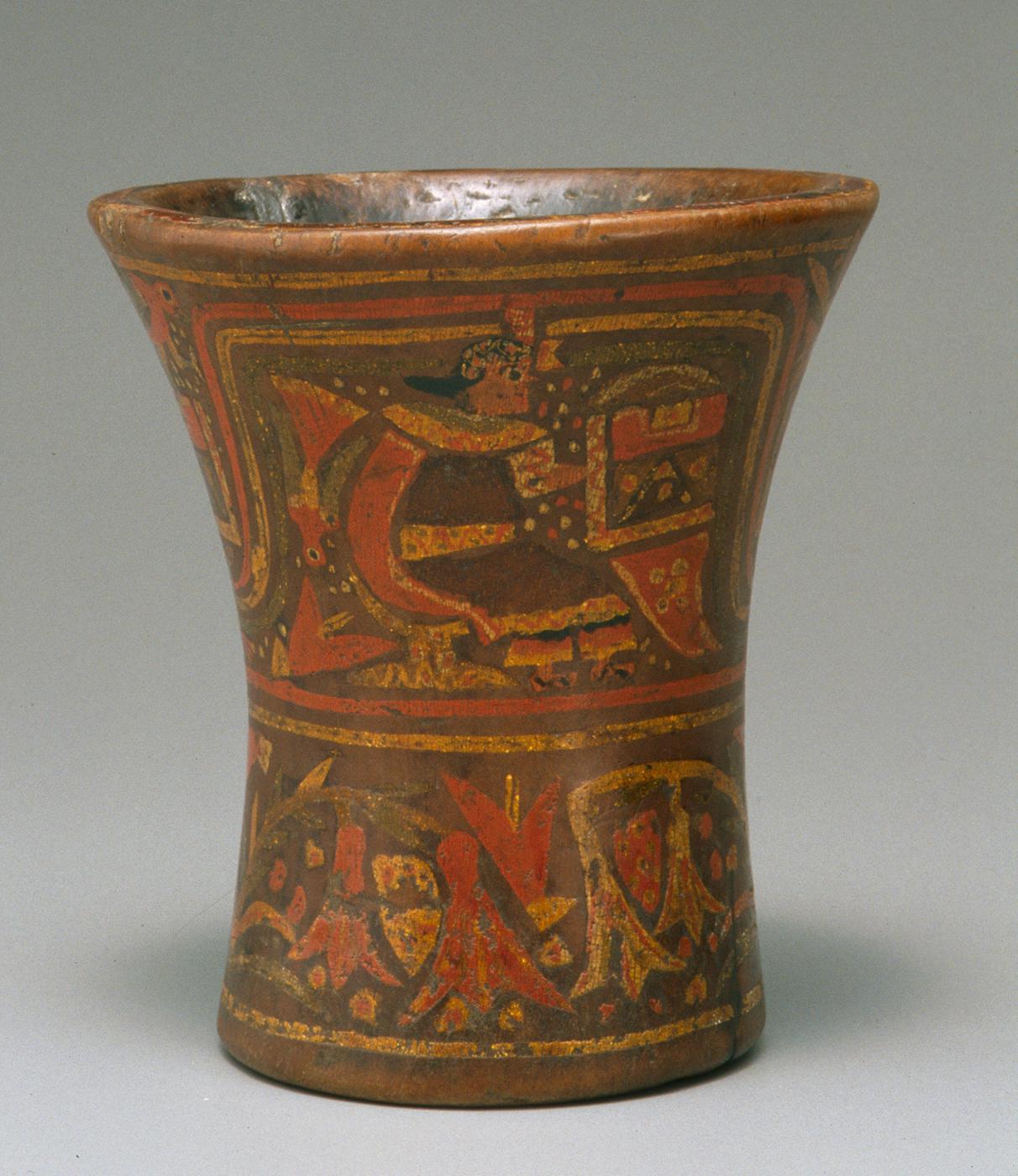 Drinking vessels incised with monochrome geometric designs, known as keros, were used in pre-Hispanic Peru to consume chicha (maize beer). While keros continued to be made and used during the Colonial period, the decorative form of the vessels changed. Brightly painted and inlaid figural compositions became the favored style. Peru has the longest textile-making tradition in the world, and elegant, elaborately woven textiles were symbols of wealth of the Inca elite, here represented by brightly-patterned tunics being ceremonially presented.
The stunning exhibition Peru: Kingdoms of the Sun and the Moon opens next week, but Peruvian works from the museum's collection are already on view at SAM downtown.
Kero (drinking cup) with figures presenting textiles, after 1550, Peruvian, Inca, Colonial period, wood, resin pigments, 6 ½ x 6 in. overall, Eugene Fuller Memorial Collection, 53.52. Currently on view in the Native and Meso-American art galleries, third floor, SAM downtown.