SAM Art: A legacy that lives on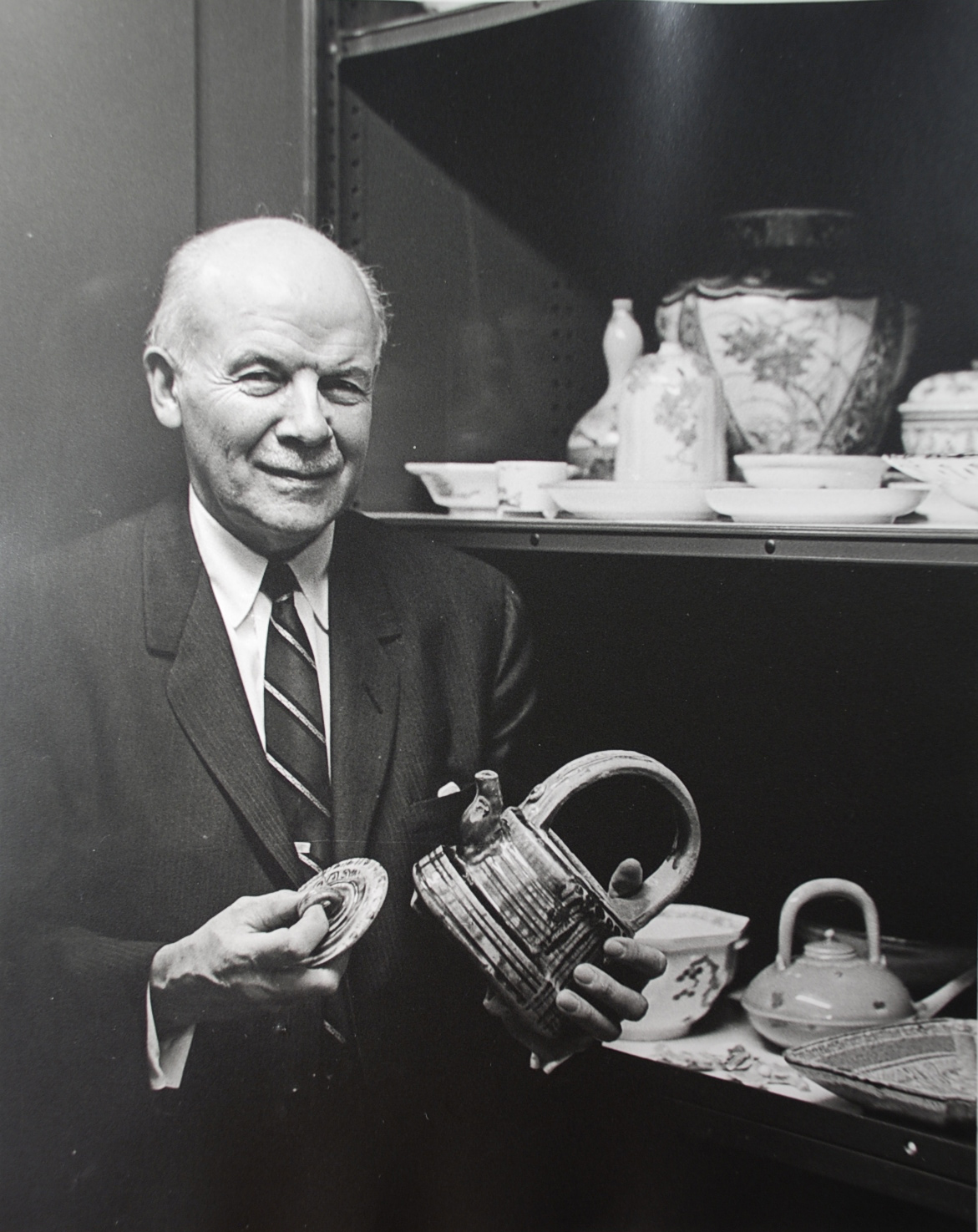 A man who sought to use his skills and resources to serve his community, Dr. Richard E. Fuller (1897–1976) acted as Director of the Seattle Art Museum from its founding in 1933 until 1973. His passion for Asian art, at a time when its importance was not yet fully acknowledged in this country, was ignited in childhood by his mother's "cabinet of curiosities," full of the treasures she collected in her own youthful travels in Asia. Together with his mother, Mrs. Eugene (Margaret Elizabeth MacTavish) Fuller, Dr. Fuller built for Seattle one of the premier collections of Asian art in the United States.
In recent decades, public appreciation and understanding of Asian art has increased greatly. On the occasion of the museum's 80th anniversary this year, the exhibition, A Fuller View of China, Japan, and Korea is both a tribute and a celebration of Dr. Fuller's legacy and special recognition of SAM's sustained efforts in collecting and researching Asian art.
Dr. Richard E. Fuller holding Ewer with bridge handle, early 17th century, Japanese, Mino ware, Oribe style; glazed stoneware, Eugene Fuller Memorial Collection, 58.12 (on view in A Fuller View, starting this Saturday, 10 August, Seattle Asian Art Museum, Volunteer Park). Photo: Paul V. Thomas, 1964.