SAM Art: A new exhibition, a new type of innovation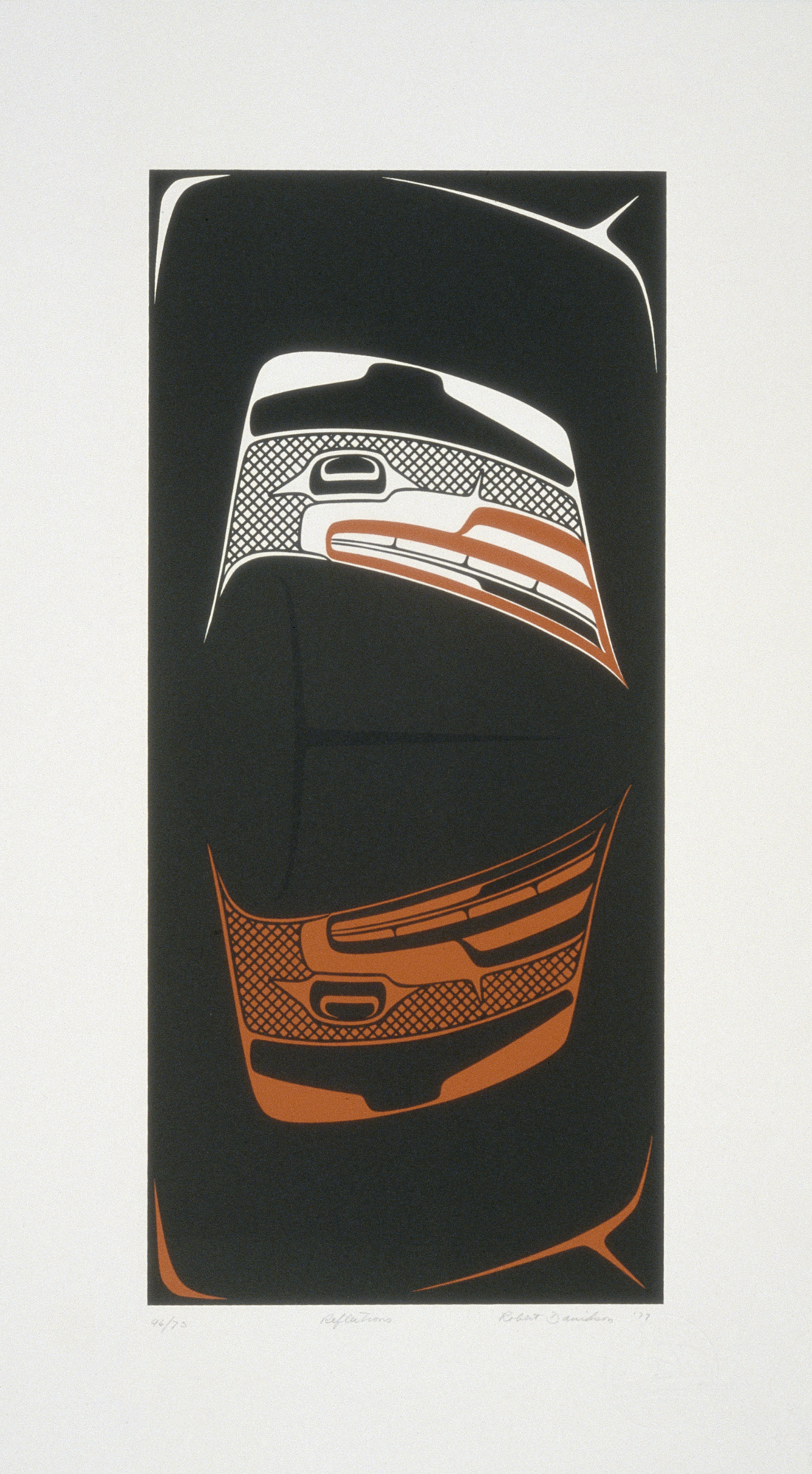 Canadian Haida artist Robert Davidson is on a lifelong quest for innovation, which he sees as a continuation of the spirit of originality present in the work of generations of Haida artists.
In 1977, the efforts of Davidson and other artists in elevating the status and quality of silkscreen prints as an artistic, rather than touristic, medium resulted in the formation of the Northwest Coast Indian Artists Guild. Experimenting with larger scale and bold graphics, Davidson was inspired to new originality. In Reflections, the black expanse serves to heighten the precision of line, texture and color.
Reflections is included in the new exhibition Robert Davidson: Abstract Impulse, opening this Saturday, 16 November.
Reflections, 1977, Robert Davidson (Canadian, Haida, born 1946), ink on paper, 16 15/16 x 7 3/4 in., Seattle Art Museum, gift of Marshall and Helen Hatch, 2013.19.2, © Robert Davidson. On view starting Saturday, 16 November, in Robert Davidson: Abstract Impulse, third floor, SAM downtown.