SAM Art: More than just beauty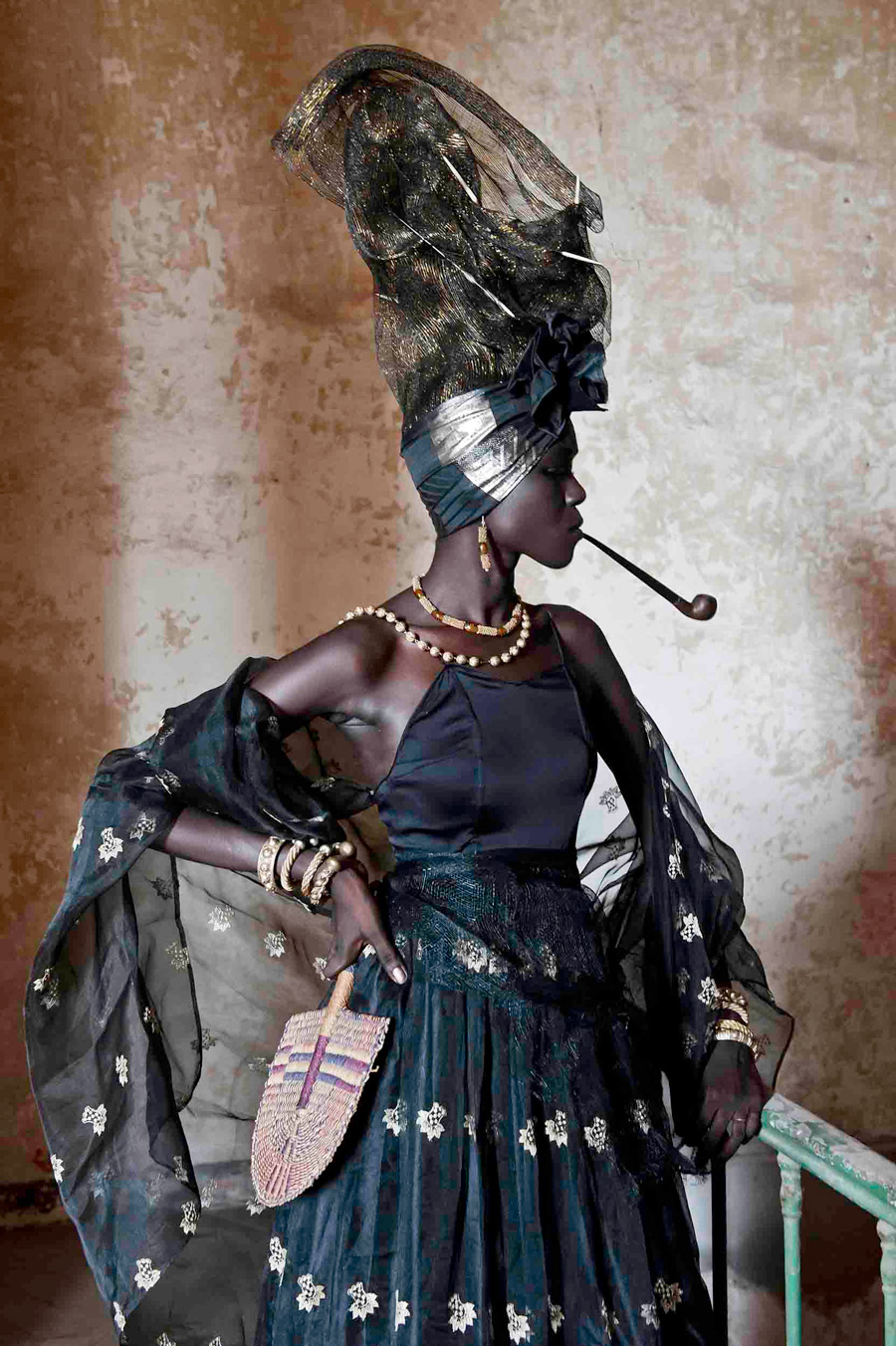 "It is not a reportage but a reconstruction…."
-Fabrice Monteiro, on his Signares series
How much force does a camera hold? Africa is a continent known for photo "ops"–as seen in post cards, historic portraits and journalism for 200 years. Looking back, this opportunism has also created a backlog of stereotypes and misunderstandings. Contemporary African artists are now shifting the use of this medium. Belgian-Beninese artist Fabrice Monteiro works with Senegalese women to create his images evoking "Signares," the legendary women who matched beauty with business acumen, and played a surprising role in the Atlantic slave trade. His photographs capture his models in the guise of these elegant and charming women of the past.
Join curator Pam McClusky for "Take Me: Photography by and about Africans," the first installment of this year's Members Lecture Series: Curator's Choice.
October 23, 2013
7–8:30 pm
Plestcheeff Auditorium, first floor, SAM downtown
Signare #1, île de Gorée, 2011, Fabrice Monteiro (Beninese-Belgian, works in Senegal, born 1972), archival digital print, 47 ¼ x 31 ½ in., Gift of the African Art Council and African Art Acquisition Fund, 2013.14, © Fabrice Monteiro. Not currently on view.