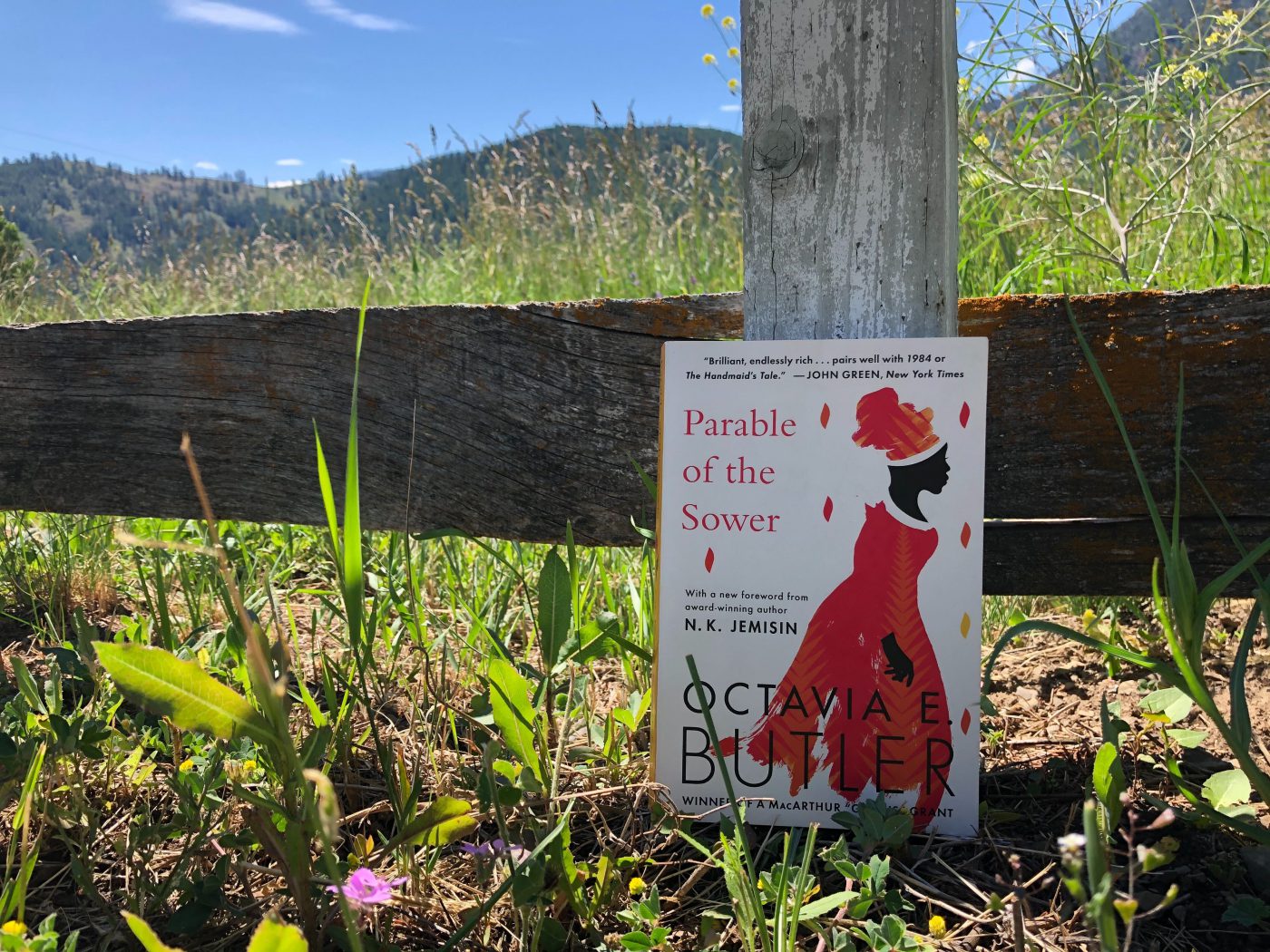 We've finished reading Parable of the Sower by Octavia Butler for SAM Book Club and our final reflection takes us inside an immersive installation by Saya Woolfalk at SAM to consider how change and empathy are intertwined. Our colleagues at the Northwest African American Museum are also reading Parable of the Sower for their June Book Club and and we will be joining NAAM's live discussion on June 26. Join us by registering here! Please read along and share your thoughts with us while you stay home with SAM!
Empathy is a word that can buzz through the air, or be embedded in one's mind and body. Octavia Butler and Saya Woolfalk make this word come alive in characters who try to keep humanity on track.
Right now, 2020 is bringing dystopia right to our doorstep every day. If you pick up Parable of the Sower, a 15-year-old girl who has a condition of hyper empathy becomes your guide. Lauren Olamina's vision of 2024 is not far away, and you join people running from an apocalypse. They follow Olamina, who calls her empathic abilities a disorder. By the end, you realize it is her super power, as she formulates an entirely new vision that ultimately offers hope to all around her. If you haven't read it, now's the best time ever. It's an omen of the future we've got to figure out together.
Unfortunately, Octavia Butler died in Seattle on February 24, 2006. Four months later, on June 22, a young senator gave a commencement speech at Northwestern University, and said, "I think we should talk more about our empathy deficit. . . . it's only when you hitch your wagon to something larger than yourself that you will realize your true potential". Barack Obama's references to empathy kept coming while he was President. So did discoveries in neuroscience, which identified circuits in our brains that are wired to give us an ability to understand what other people are feeling. However, at the same time, the empathic deficit disorder continued to be seen in a rise of Hyper Individualism based on self-absorption, chronic loneliness, and a lack of curiosity about strangers or others.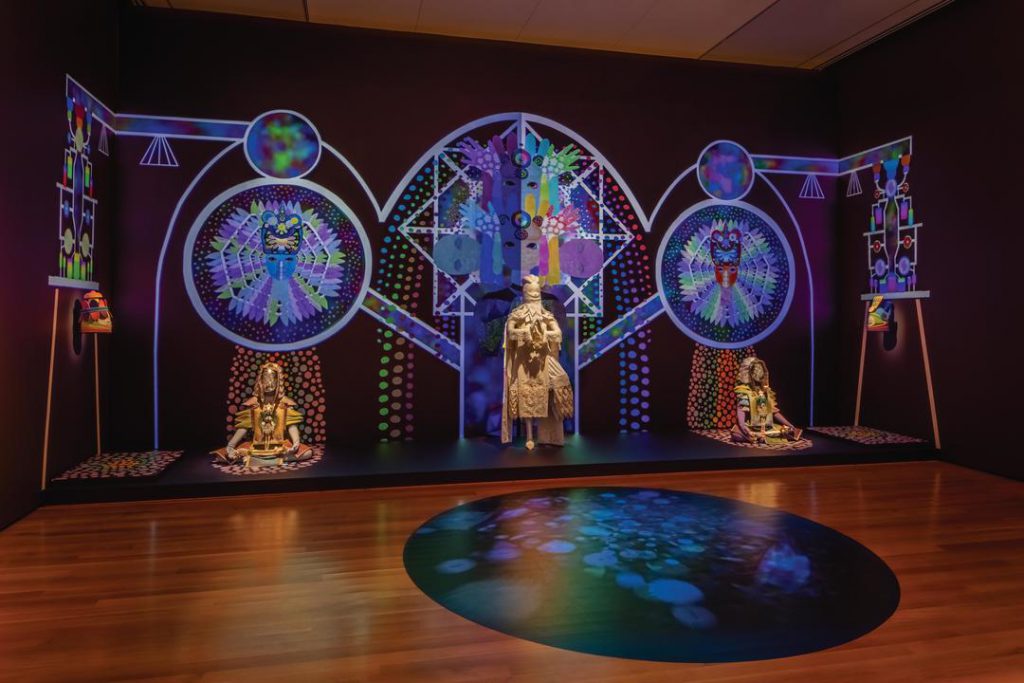 Artist Saya Woolfalk steps into this era and establishes an Institute of Empathy. She cites Octavia Butler's writings as a source of constant inspiration, helping her take leaps of imagination. In 2010–11, Woolfalk reaches out to biologists and theorists to consider the possibilities of interspecies hybridization as a factor for human improvement. One scholar, Ed Cohen offered a prophetic observation, "Unbeknownst to us, our futures may depend on the ways we learn to live with the viruses that take place within and among us—though the referent of this "us" would then be up for grabs. Yet this coincidence . . . troubles us both physiologically and conceptually."[1]
Unafraid of complexity and troubling concepts, Woolfalk creates a species of Empathics that are conceived to assist our evolution. By 2012, they are entering museums and offering evidence and research about how human beings can find ways to increase their empathic abilities. This Institute has presented solutions through guided dreams, role playing in cyber space, hybrid cosmologies in planetariums, performances and projections that have gained attention across the planet.
Only the Seattle Art Museum has offered The Institute of Empathy a permanent home. Three Empathics reside on the fourth floor and offer their suggestions for enhancing self-transformation. Theirs is not an immediate quick fix installation, as becoming empathic is not a sudden pit stop. It takes time to figure out what these alternative beings are about. They invite you to see their virtual chimeric space where healing gases are being downloaded, and you are welcome to walk into their mosaic shower which sends a flow of imagery down into a sacred pond full of insight. The Empathics also selected art from other cultures in the museum's collection that can help enhance your ethical disposition and state of mind. Just as Octavia Butler's novel ends with a glimmer of hope for a new philosophy called Earthseed, so these empathics reinforce a conviction that we can create the change we need.
– Pam McClusky, Curator of African and Oceanic Art
Images: Photo: Chelsea Werner-Jatzke. Installation view of Lessons from the Institute of Empathy at Seattle Art Museum, 2018, © Seattle Art Museum, photo: Nathaniel Willson.
[1] "The Paradoxical Politics of Viral Containment; or, How Scale Undoes Us One and All", by Ed Cohen, Professor at Rutgers University, published in Social Text 106, Spring 2011, p.27.