SAM Book Club: Afrofuturism & Octavia Butler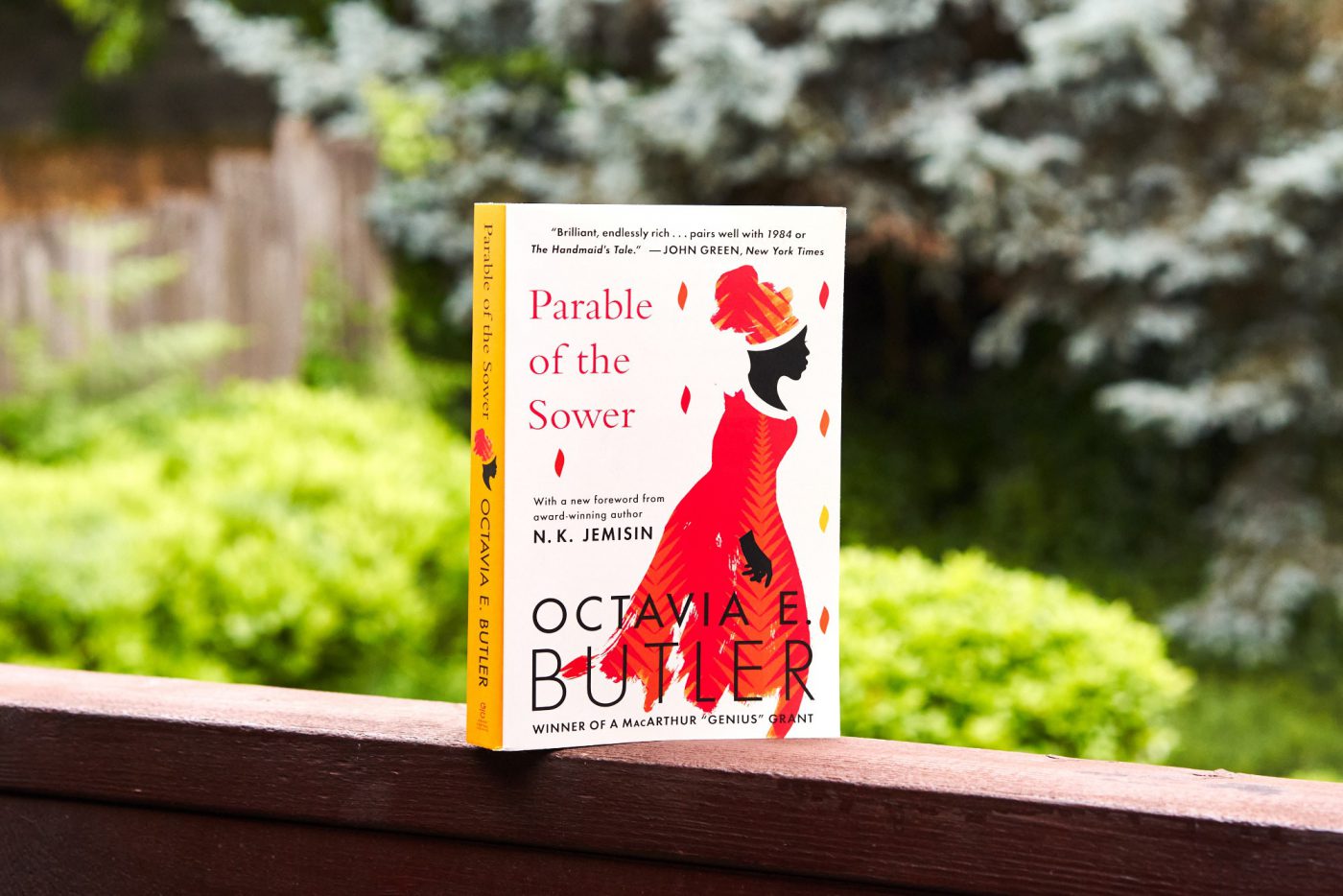 This is the fourth of five reflections on Parable of the Sower by Octavia Butler, SAM's Book Club selection. SAM Staff is reading and thinking about some of the themes in John Akomfrah: Future History, which we hope you will be able to come see on view through September 7 once the museum can reopen. Our final book club reflection will be shared here on the blog June 16. Our colleagues at the Northwest African American Museum are reading Parable of the Sower for their June Book Club and SAM has decided to cancel our Zoom Book Club discussion, previously taking place June 16, to join NAAM's live discussion on June 26. Join us by registering here! Please read along and share your thoughts with us while you stay home with SAM!
"Back when Ronald Regan had just become president, people were talking about winnable nuclear wars. And I thought, 'If people were falling for this kind of thing, there must be something basically wrong with the human species.' So . . . . I had [my alien characters] arrive right after a nuclear war so that I could make my point and I had them tell my [main] character that human beings had two characteristics that didn't work well together. One, they were intelligent, and that was good, no problem. And two, they were hierarchical. And unfortunately, the hierarchical tendencies were older and so sometimes the intelligence was put at the service of the hierarchical behavior."

– Octavia Butler interviewed in The Last Angel of History
Octavia Butler is talking about her Xenogenesis series, also known as Lilith's Brood, in the above quote from John Akomfrah's 1996 video essay The Last Angel of History on view in John Akomfrah: Future History. Compared to the Xenogenesis trilogy, the Parable series delivers a more subtle version of sci-fi and Afrofuturism, presenting Earth in the not too distant future suffering from more extreme versions of our current issues.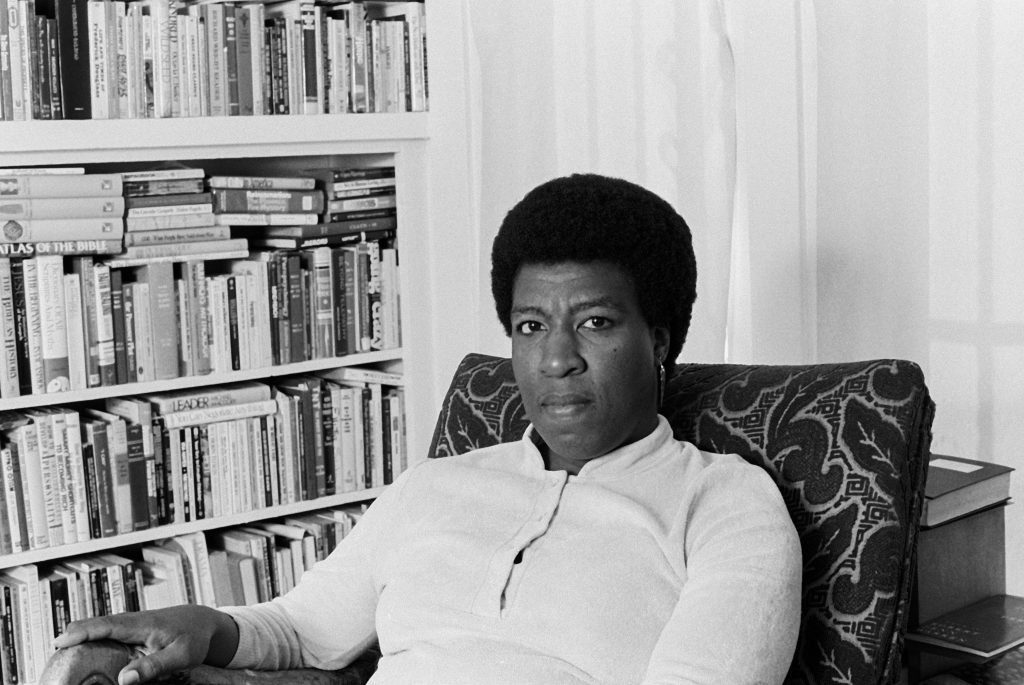 In the third quarter of the book, Parable of the Sower finds Lauren Olamina, Harry Balter, and Zahra Moss continuing north, the unlikely companions brought together by the destruction of their neighborhood. As they walk, they slowly begin to absorb new travelers into their party. Lauren has realized that she should not only be watchful for threats on the freeway, but also for potential allies. The situation on the road gets more precarious after an earthquake. Scavengers are quick to descend on vulnerable communities in the aftermath. After the group rescues two girls from a collapsed house, a new member of the party, Bankole, observes, "I was surprised to see that anyone else cared what happened to a couple of strangers." Though there is risk in inviting new people into Earthseed, the group is now as strong as ever, and there is a larger audience for Lauren's teachings.
Octavia Butler's work helped to shape the burgeoning genre of Afrofuturism, where the culture of the African diaspora merges with futuristic technology and settings. John Akomfrah's video essay The Last Angel of History features conversations that elaborate on this theme.
In Akomfrah's film, author Greg Tate says that he has "always contended that the Black existence and science fiction are one and the same." The poet Ishmael Reed credits Tate with first drawing the parallels between the Black experience and science fiction, saying "[…] all those things that you read about alien abduction and genetic transformation, they already happened. How much more alien do you think it gets than slavery, than entire mass populations moved and genetically altered, forcibly dematerialized?"
Themes of outer space and of being alien are hallmarks of Afrofuturism. Butler's protagonist Lauren tells us that "The destiny of Earthseed is to take root among the stars." By settling the community on another planet, Earthseed would gain freedom from its current earthly threats, allowing the movement to grow and hopefully thrive.
"All that you touch, you Change. All that you Change, Changes you."What changes us, we change in return. The dual pandemics of COVID-19 and racism threaten to overwhelm us, too big for any individual to confront. Our best hope for salvation is through collective action. With each new person that joins Earthseed, Lauren lets us know that they are now stronger than they were before. More bodies, more voices, more strength. With actions big and small, we can take agency over the communities we live in and help shape what comes next. Afrofuturism is not simply an escape into the fantastical, rather it often recognizes a cruel reality, then offers a symbol of hope, of imagining and shaping a better future.
– Ilona Davis, SAM Individual Giving Manager
Photo: Jonathan Vanderweit. Photo: Patti Perret.