SAM Book Club: Parable of the Sower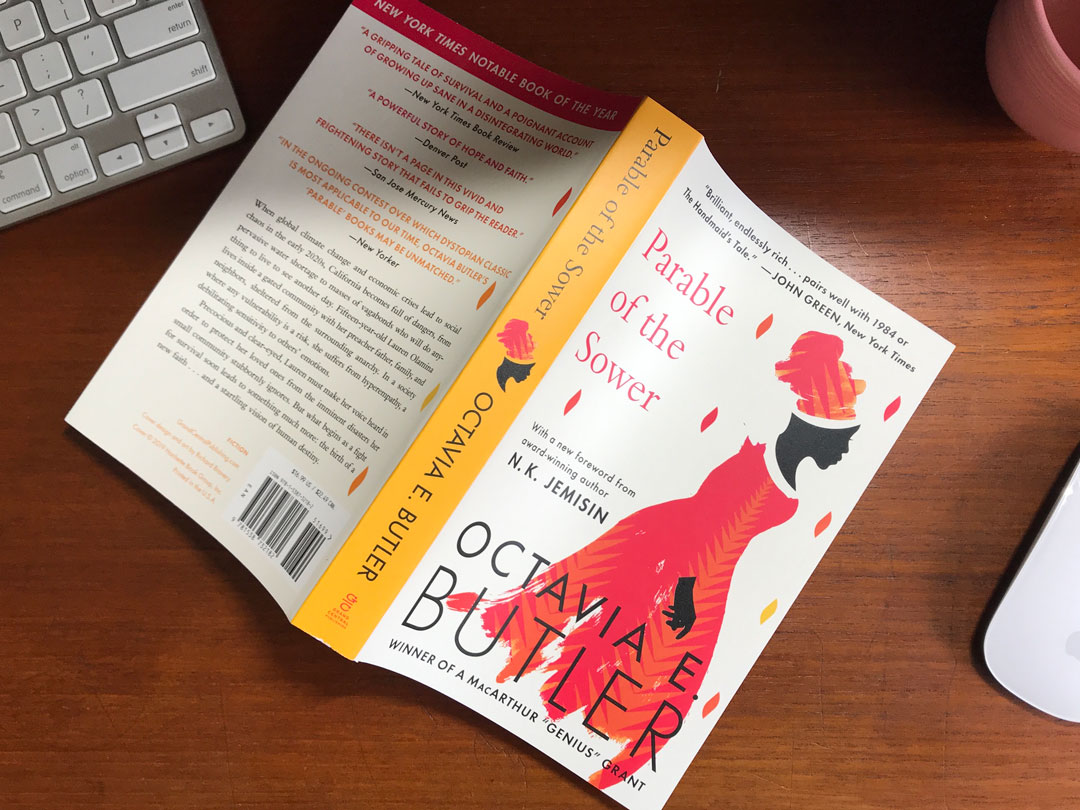 50 years ago, who would've imagined that Earth Day's 50th anniversary might occur on a day like today? As we all stay home and our days are full of uncertainties, there are also comforts; news articles about Venice's canals flowing clear, video call birthday celebrations, and much more—amidst it all, we desire to honor Earth Day more than ever.
One way SAM is celebrating this Earth Day is to launch a new edition of our book club, and we encourage you to participate! Calling all bibliophiles, humans, pets, plants, and everyone—join us as we read Parable of the Sower by Octavia Butler. Set in an apocalyptic dystopia of 2026, Lauren Olamina and her family reside in one of the last, safe enclaves of society in Los Angeles. As Lauren's father struggles to salvage the remains of a society crumbling under global warming, wealth disparity, and crime, Lauren seeks to establish a new community founded on a revolutionary religion that may bring reparation.
We selected this book because it connects powerfully with John Akomfrah: Future History at SAM, which features video essays on migrant diasporas across the globe, Afrofuturism, and visions of the natural world. Good news, the exhibition will be extended until September 7 so you can come consider it in person after reading the book!
While we read, SAM staff will be reflecting and posing questions for you to join along in your own reading. Check back here every two weeks on May 6, May 20, June 3, and June 16 to hear from us and share your thoughts in the comments. We'll conclude this virtual book club, with a Zoom meet up for all of our book club participants and beyond! 
If you are looking for a copy of the book, here's a list of independent bookstores with direct links to the book.
Please join us back here in two weeks on May 6 for our first discussion of the book. We are so excited for you to join us with your comments and questions while you stay home with SAM!
Have a Happy Earth Day!
– Lauren Farris, SAM Campaign Assistant & Equity Team Member
We are humbled by the generosity of our donors during this unique time. Your financial support powers SAM Blog and also sustains us until we can come together as a community and enjoy art in the galleries again. Thanks to a generous group of SAM trustees, all membership and gifts to SAM Fund will be matched up to $500,000 through June 30!
Photo: Elisabeth Smith